OVADIA & SONS OPENS SOHO POP-UP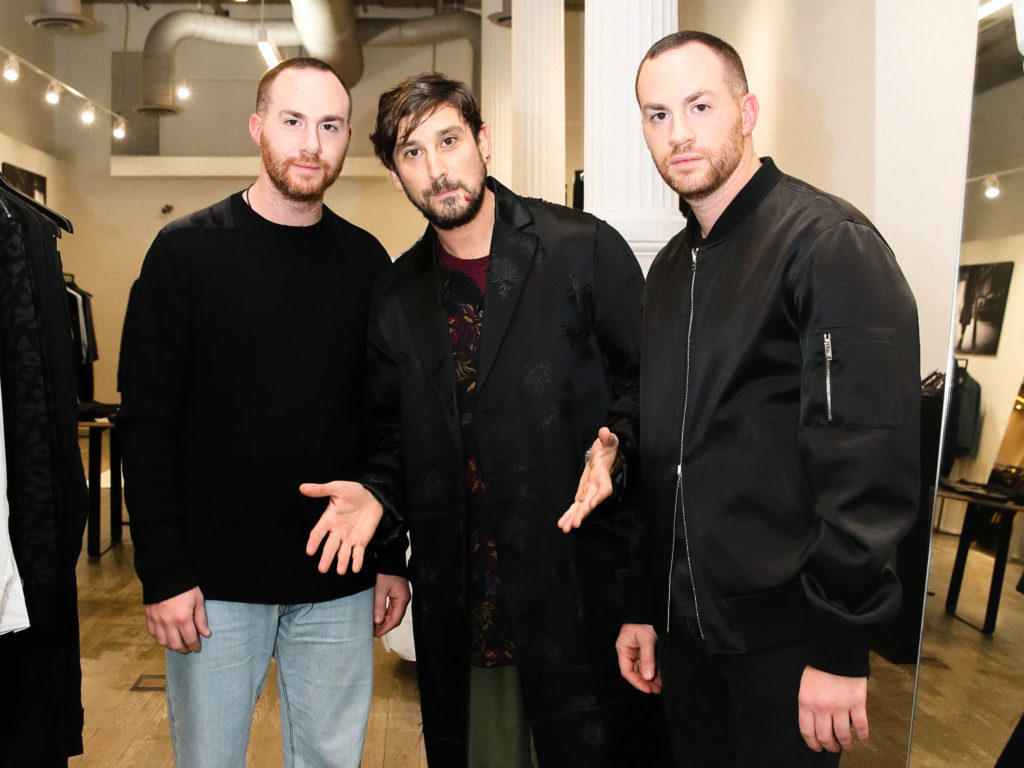 New York-based menswear brand Ovadia & Sons celebrated the opening of its Manhattan pop-up shop on Thursday, November 3 in SoHo. Guests enjoyed rugelach pastries from Pomegranate Kosher Grocery Store, refreshments from Peroni Nastro Azzurro and Topo Chico, and signature cocktails from Aylesbury Duck Vodka. Mike Nouveau spun tracks in keeping with the chill and fresh vibe of Ovadia & Sons.
The 2,700 square-foot space, located at 63 Greene Street, houses both the Ovadia & Sons designer collection as well as the brand's activewear collection Ovadia+. The pop-up will remain open through the new year and culminate at the end of January with the Ovadia & Sons fall/winter 2017 runway show at New York Fashion Week: Men's.

The brand's newest fall/winter 2016 collection will be the highlight of the new space. This collection focuses on contrasts in culture and the points at which they intersect. Inspiration comes from the mix of downtown NYC streetwear and the different sects of Hasidic Jewry and their uniforms to create a unique collection of sportswear and tailoring.
Founded by twin brothers Ariel and Shimon Ovadia in 2010, the brand has since solidified its space in contemporary menswear. In 2011, the brand was chosen as one of the GQ Best New Menswear Designers in America. In 2013, it was selected as a top ten finalist for the CFDA/Vogue Fashion Fund. In 2014, it was a finalists in the International Woolmark Prize and most recently in 2015; Ovadia & Sons was nominated for the CFDA Swarovski Menswear Designer of the Year Award.