PARISIAN LABEL 13 BONAPARTE OPENS STORE IN LOS ANGELES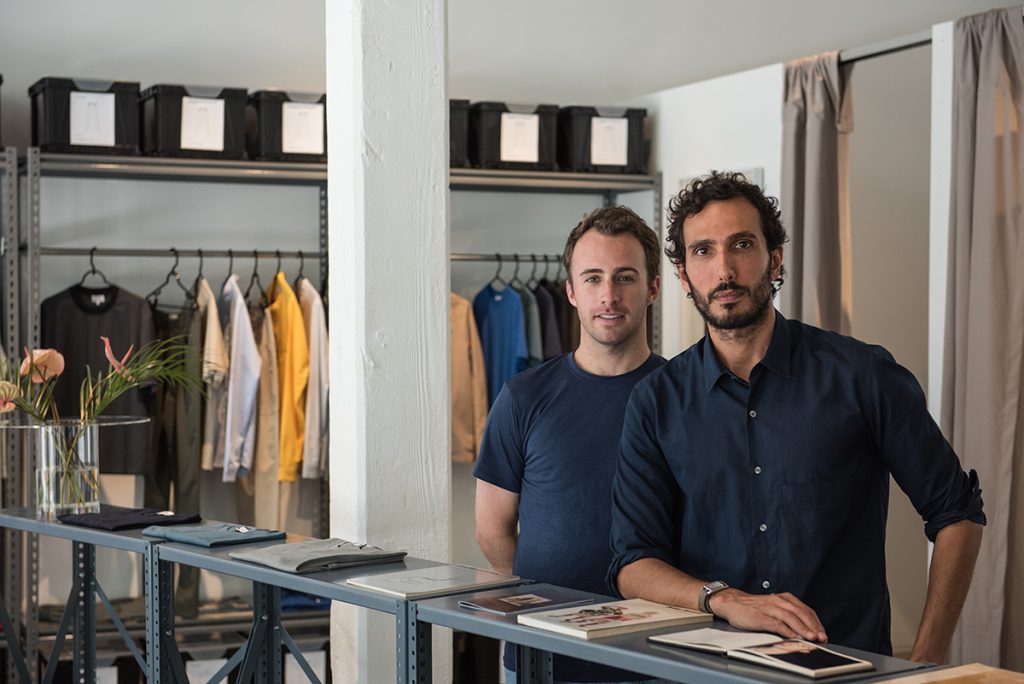 Paris-based contemporary menswear label 13 Bonaparte will be bringing its distinctive sensibility to the West Coast with the launch of a store in Downtown Los Angeles. As part of 13 Bonaparte's ongoing U.S. development, and following the success of its New York City pop-up this past April, the new location at ROW DTLA marks the first 13 Bonaparte boutique presence in the U.S.
"The Lower East Side pop-up was a significant first step for the brand in this market. The commercial results and the feedback that we received from professionals and customers alike far surpassed our expectations," said Maxwell Anderson, U.S. Director of 13 Bonaparte. "We saw strong, balanced performance across our menswear categories, and an encouraging mix of both customers previously familiar with the brand and those that were completely new to us. We were also thrilled to observe the immediacy of female clients' responses to Le Denim and the way this collection generated a desire to explore the broader brand offer."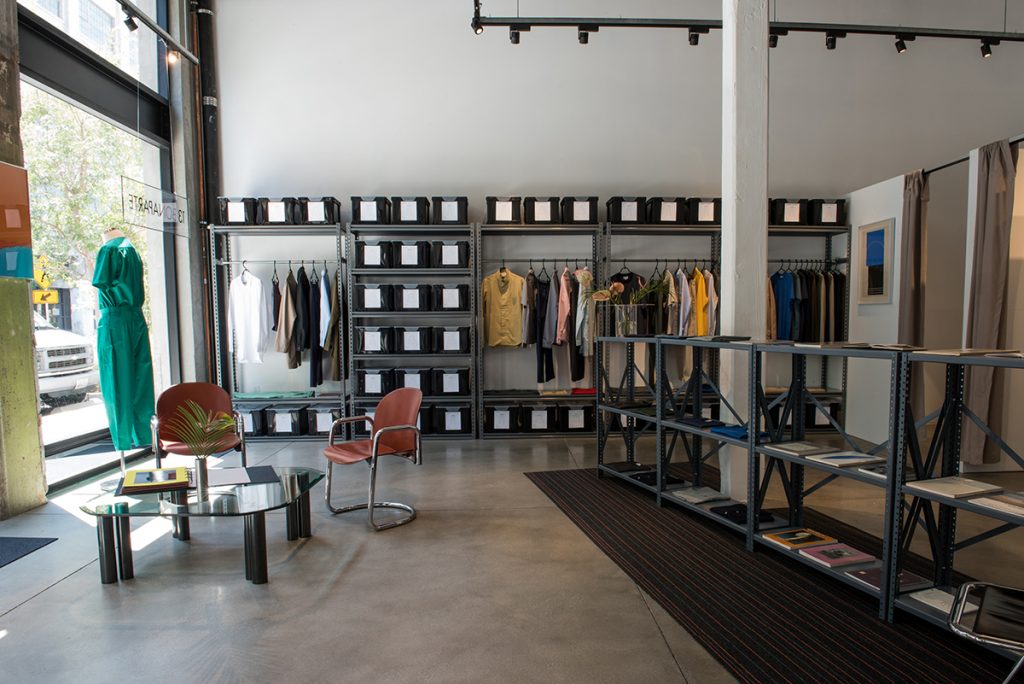 13 Bonaparte's approach to growth, from developing new products to exploring new markets, has always been about organically responding to its customers. Bringing the brand to the U.S. is no different; American customers have consistently been the second-best represented demographic for the brand in terms of traffic to the Paris Haut-Marais store, website engagement, and spend.
"We've decided to open in Los Angeles because of how dynamic and increasingly international the market there is," commented David Sarfati, founder and artistic director of 13 Bonaparte. "Our mid-season positioning complements the climate and lifestyle, and Downtown is a particularly fitting setting given how vibrant the creative and cultural communities are in this pocket of the city."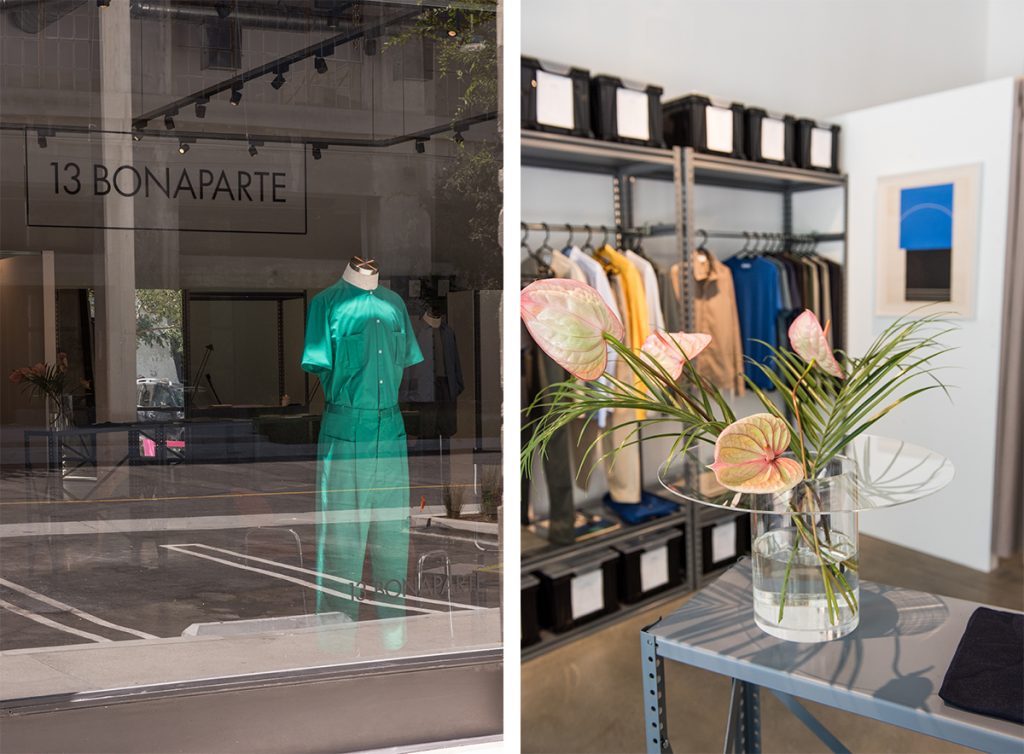 Similar to its Paris Haut-Marais flagship, the 13 Bonaparte LA outpost will be a fluid space, equal parts retail store, showroom, and office. The interior concept Sarfati conceived reflects core brand values of transparency and utility through a material palette that includes concrete, steel, and plexiglass. Shelves of plastic storage boxes hold wardrobe stock and are labeled with technical drawings of the corresponding style.
Complementing these elements is a growing collection of twentieth century vintage design pieces including a Marco Zanusso coffee table and a Rodolfo Benetto neon lamp, both procured at the Paul Bert flea market in Paris, as well as a set of Scarpa leather Dialogo chairs from the 70s bought in Antwerp. Rare art and photography books that serve as inspiration and reference are layered throughout the space. Sarfati added: "I am very driven by a passion for design and a desire to share that with all visitors; that was very important to me as I've thought about creating a true home for the brand in the U.S."