PF FLYERS CELEBRATES 80TH ANNIVERSARY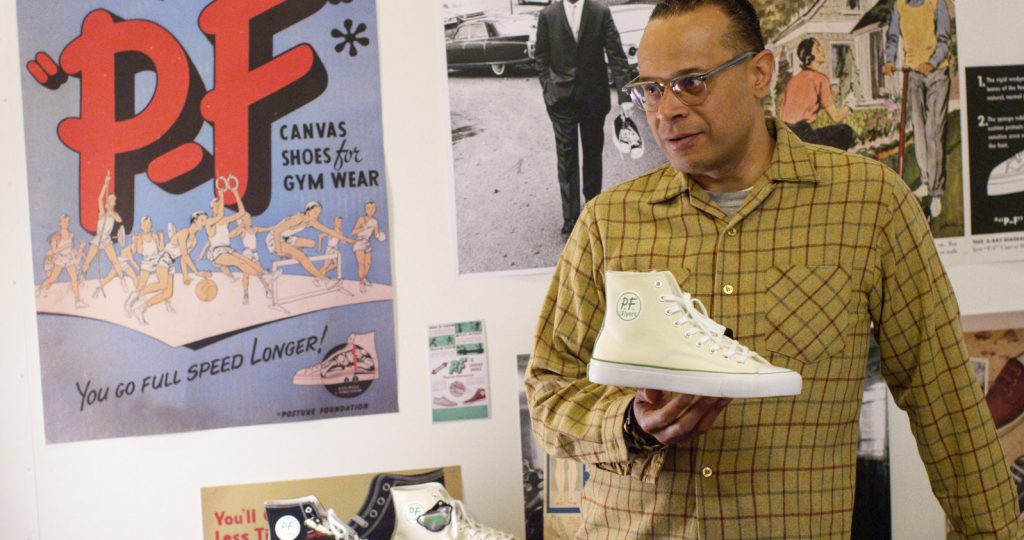 PF Flyers, the American footwear brand founded by B.F. Goodrich in 1937, is celebrating its 80th anniversary this year by partnering with brand historian Alyasha Owerka Moore and Open-End Agency to take a look through the brand's rich archives. This feature is available to view on the PF Flyers Youtube channel and on the newly relaunched pfflyers.com.
In addition, PF Flyers recently released the brand's newest silhouette the All American, which features premium, classic details like the 10 oz. heavyweight canvas and a vintage iron-on patch. Plus, the shoe is updated with a New Balance Fresh Foam insole – a pioneering comfort platform that provides ultra-supportive, plush cushioning.
Finally, the company has created a four-part video series titled The All American Roadster, featuring Mason Dyer of Dyer Brand and directed by Connor Z. Wyse. The series chronicles the making and eventual racing of the first PF Flyers All American Roadster.