PHILIPP PLEIN TO DRESS FLOYD MAYWEATHER IN CUSTOM PIECES FOR FIGHT SATURDAY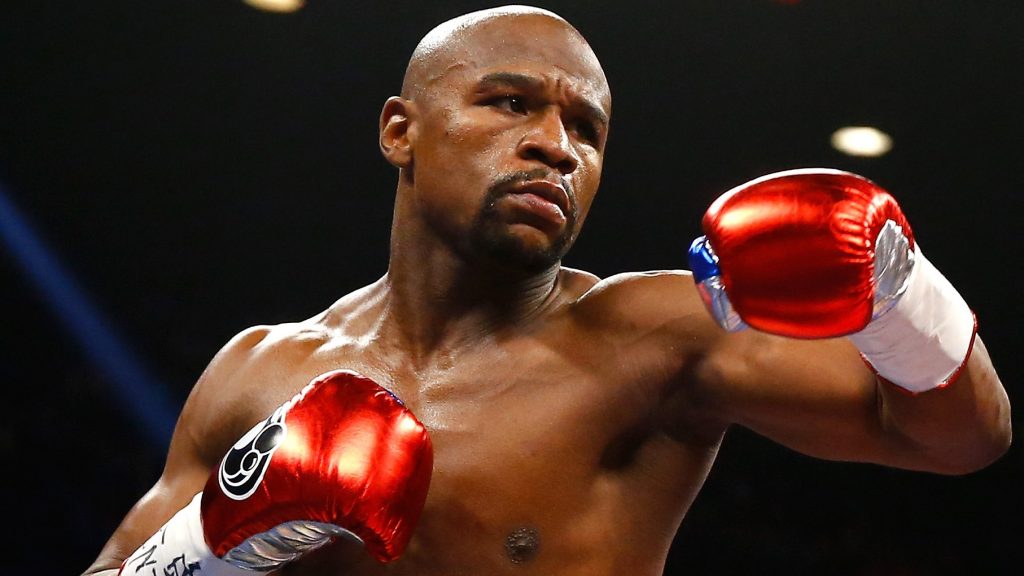 The Philipp Plein Group has announced a multi-year collaboration with international boxing superstar Floyd "Money" Mayweather. The partnership will launch officially at the Mayweather vs. McGregor fight slated for August 26 in Las Vegas.
Mayweather, who is coming off of a two-year hiatus for this blockbuster encounter with MMA great Conor McGregor, will make his historic entrance into the boxing ring donning a Philipp Plein custom boxing robe and trunks, designed personally by Plein. In addition, Mayweather's entire support team will be dressed head-to-toe in Philipp Plein bespoke outfits.
A capsule collection specially created to commemorate this 50th fight of Mayweather's undefeated career will be available in limited quantities at the Philipp Plein Las Vegas flagship and on Plein.com. The collection will be presented at the flagship by Philipp Plein and the world champion boxer following Mayweather's highly anticipated Friday weigh-in and ultimate pre-match confrontation with McGregor at the nearby T-Mobile Arena.
The Philipp Plein x Floyd Mayweather collaboration will extend over two years, comprising of four exclusive collections that will bear the Floyd Mayweather brand name across all Philipp Plein lines, in addition to Floyd Mayweather appearances at selected brand events worldwide. The deal was consummated by ONE Entertainment Managing Partner and CEO, Brent A. Johnson, JD, Floyd's International Appearance and Brand Management lead based on the inspiration of seeing the two creative geniuses collaborate in Cannes at Philipp's Gala Show this past May.
The Philipp Plein brand is no stranger to the sports world, and regularly collaborates with a variety of major teams and talents. Past sports collaborators include the Italian football club AS Roma, Formula One's Nico Hulkenberg and Inter Milan's captain Mauro Icardi.  According to the designer, athletes and sports figures are ideal representatives of the Philipp Plein lifestyle, being dynamic, successful and self-confident heroes.
"I applaud Floyd's winning spirit and have been intrigued by the idea of collaborating together since he joined me on the runway to present my spring/summer 2018 resort fashion show last May," said Plein. "His fashion sense and fearless attitude perfectly match the Philipp Plein mood and lifestyle. I am excited to see what we will come up with together."
"I am happy to collaborate with Philipp Plein, he is unique in the fashion world," added Mayweather. "Like me he works and plays hard, lives the dream, and demands the best."