PSYCHO BUNNY TO OPEN FIRST POP-UP SHOP AT ROTHMANS NEW YORK
New York-based sportswear brand Psycho Bunny will debut its first pop-up shop concept at Rothmans New York, from June 1 to July 6 and at Rothman's Scarsdale location, June 15 to July 13. A special launch event will take place on June 1 at the New York City location where muralist James Goldcrown will be painting a new signature "Love Wall" outside of Rothmans to coincide with the event, which will remain on display for the duration of the pop-up.
The pop-up shop will open with a full assortment of the label's logo-driven collection, as well as a limited-edition James Goldcrown t-shirt (which will retail for $60).  "Our customers rely on us for great menswear that brings quality, style and innovation," says Rothmans co-owner Ken Giddon. "Psycho Bunny adds a fun twist to our offerings with their edgy take on traditional men's styling. We couldn't think of a more exciting way to introduce the brand to our shops than bringing the label's unique perspective to life with their own pop-up concept."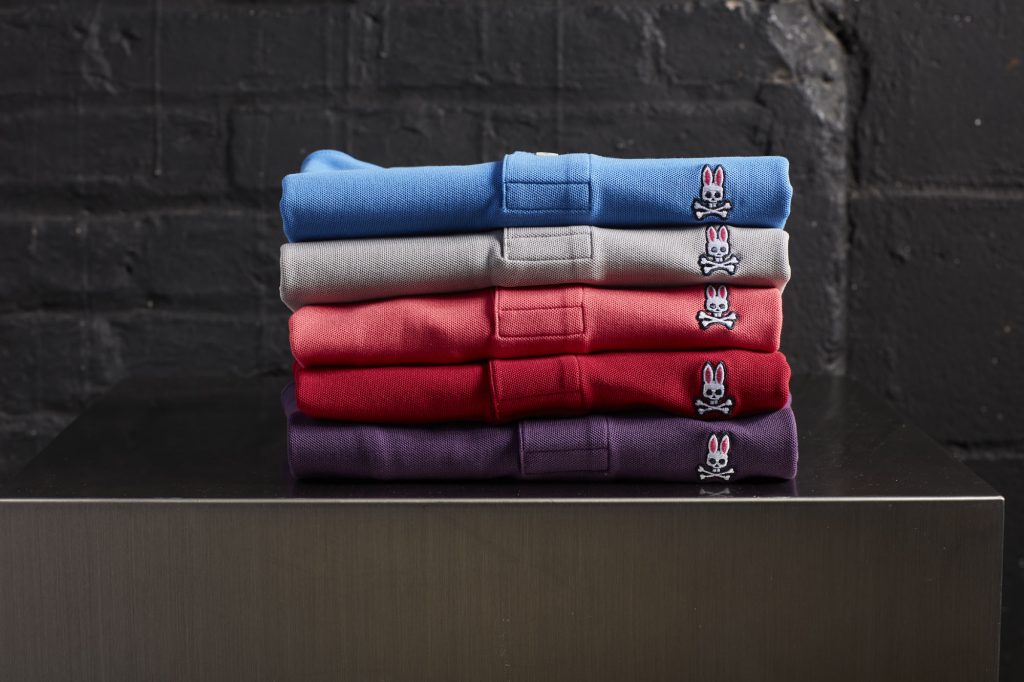 The creative inspiration for the pop-up shop install began with a nod towards Lewis Carroll's Alice in Wonderland. Says Psycho Bunny designer Robert Godley, "We envision a sort of old English country garden with quirky eccentricities to it."
To bring this vision to life, Psycho Bunny has enlisted Christopher Spaulding and Ben Knox of RCD, who conceptualized an in-store psychedelic trip. "The pop-up is inspired by Psycho Bunny's bold array of colors. A defining pink line across the fresh fixtures guides the customer to discover summer's essentials: hot polos, trunks and transistors to check your frequency," they say.
These new custom fixtures will also provide a sneak peek of a shop-in-shop concept that the brand plans to roll out to additional key premium, contemporary boutiques in the fall.