RES IPSA SETS UP SHOP IN NANTUCKET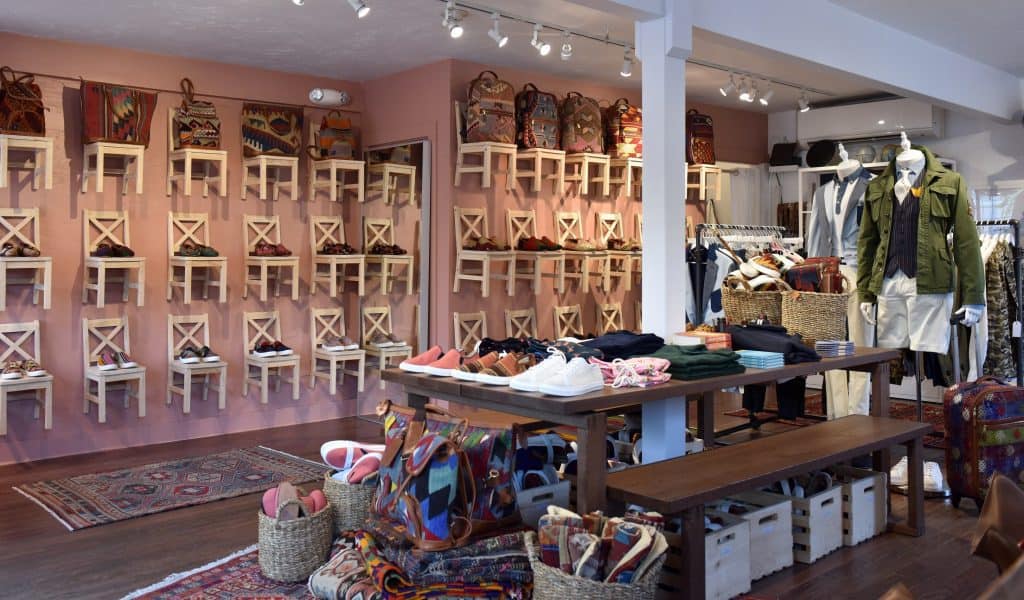 Lifestyle brand Res Ipsa has opened a flagship store at 4 S. Water Street in the historic Opera House building in downtown Nantucket, Massachusetts.
The space, which is just over 600-square-feet, was designed by Jahn Hall and is instantly recognizable by the grid of wall-mounted miniature chairs that serve as shelving for the brand's one-of-a-kind footwear and accessories.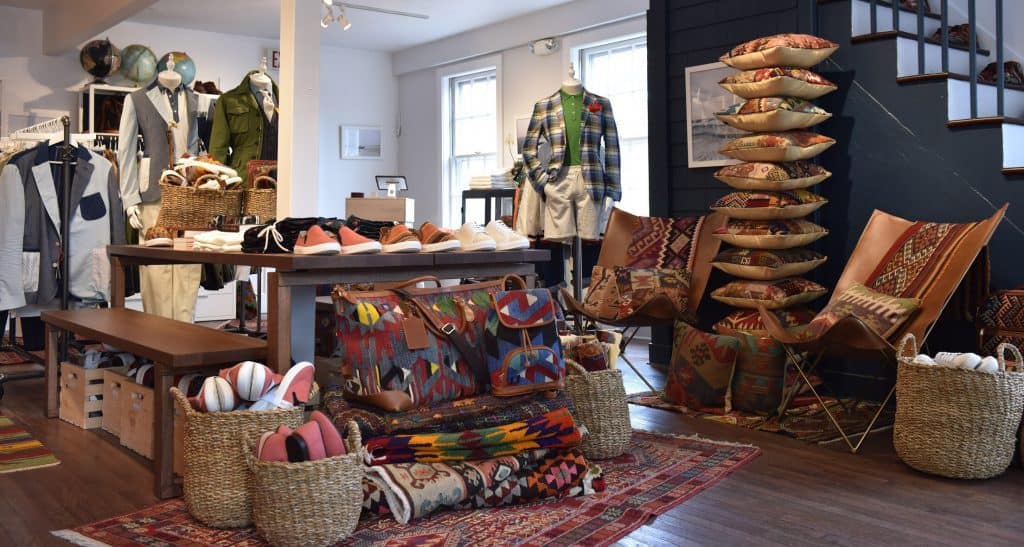 The store carries the full line of Res Ipsa products, including kilim loafers, sneakers and boots, embroidered loafers, and Nantucket red sneakers. It also features a number of in-store only collections like cow hair bags and accessories, as well as selected apparel from French label L'Egoïste, swimwear from Swedish label OAS, fragrance from Abbott NYC, solid cologne and grooming products from Fulton & Roark, bracelets from Billy Baker Co., and a selection of books.
"We wanted to create our own space in a special location that people associate with some of their happiest moments," says the brand's co-founder Odini Gogo. "People from all over the world come to Nantucket for the beauty and strong sense of place. This market is known for specialty retail that is truly special. Res Ipsa and Nantucket are a natural fit."