THE KOOPLES GOES PUNK WITH NEW SEX PISTOLS COLLABORATION FOR SPRING '19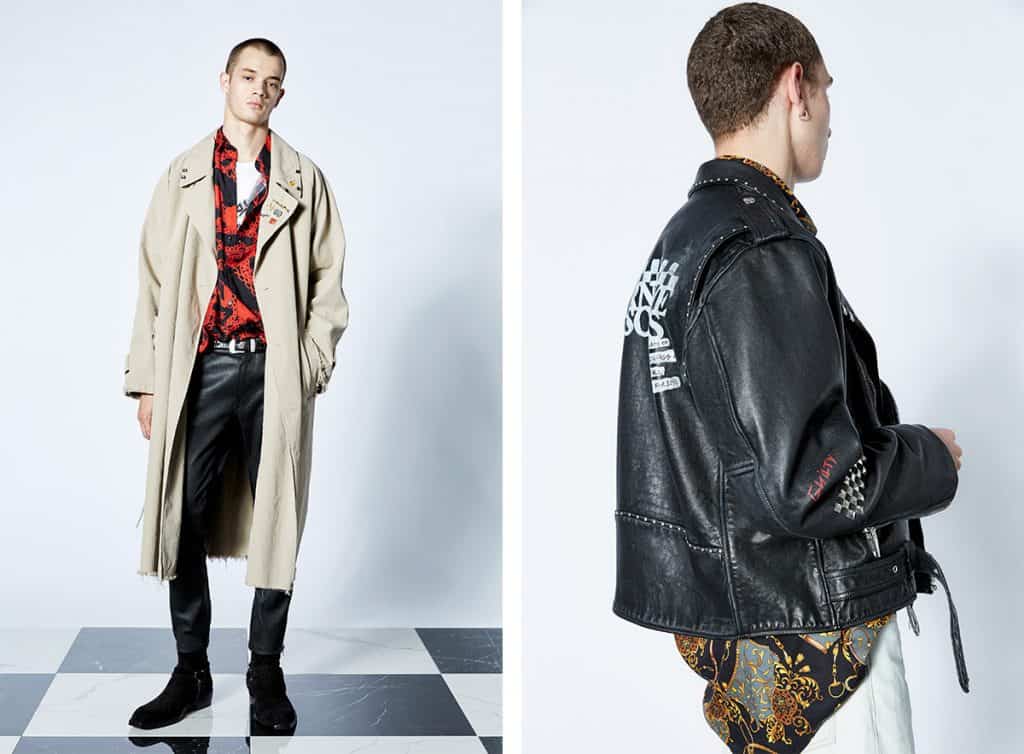 French fashion brand The Kooples unveiled its men's spring/summer 2019 collection at a special presentation in its Paris showroom last week.
The new season's looks have bold identity and personality, achieved through a variety of carefully crafted details and grunge-baroque finishes. The Kooples man will find rock elements in this wardrobe, a recurring theme that has made the fashion brand's reputation. However, perhaps the most surprising features of the collection are its contemporary forms with reworked volumes. The renewal of the men's collections is intensified through a destructured sportswear style twisted by inspirations from a punk alternative scene.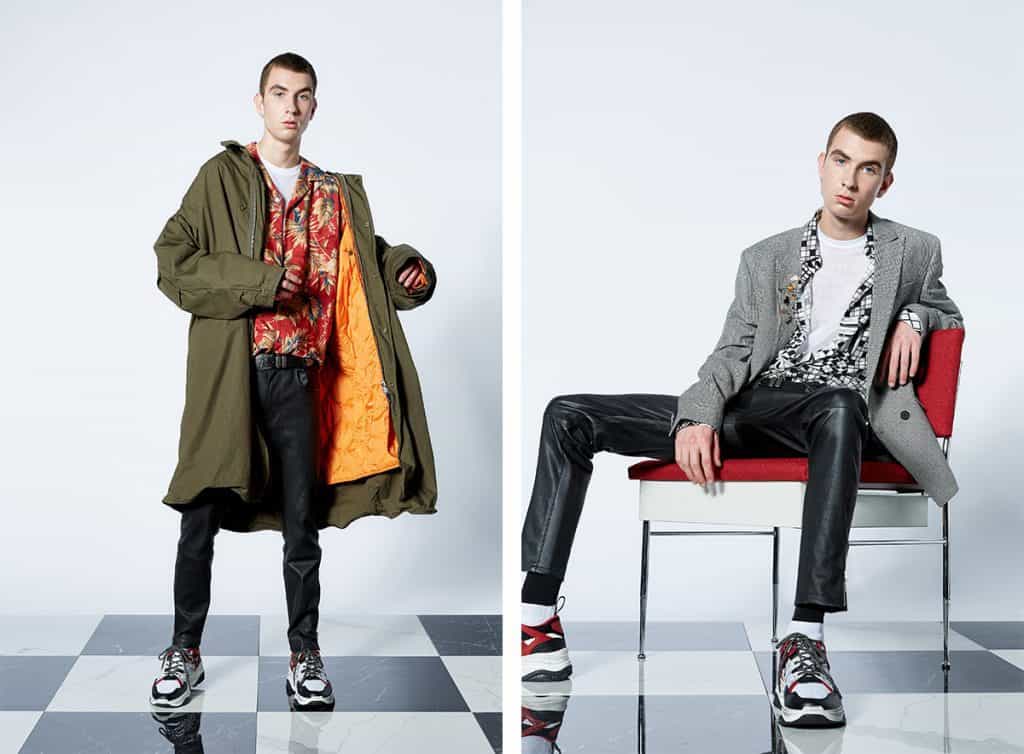 The brand has also debuted a new collaboration with the Sex Pistols, which has taken its inspiration from the dynamism of the rock scene for some 10 years now. The collection adopts an intensity which embodies an animal spirit reminiscent of Sid Vicious and Johnny Rotten. Cotton jersey tees and sweats affirm themselves as must-haves for the next season. The grunge element is enhanced with distressed finishes and punk rock jewelry details, while meticulous care has been taken with the wash of the fabric and the cotton of the Japanese denim canvas. Badges, pins and the ultimate rebellious touch: cigarette lighter rings, embellish leather biker jackets and trench coats, making customization the ultimate luxury. The collection adopts a unique authenticity, resulting in a vintage look, the modernity of which is cleverly concealed amongst the details.
CEO and designer of The Kooples, Alexandre Elicha, revisits sportswear codes, infusing jogger-style trousers or zip-neck sweaters with new allure. He doesn't hold back from making mix-and-match his seasonal ethos, to better evoke the richness and eclecticism of his inspirations. Prints with Italian baroque influences, both floral and graphic (checks or tartan) blend with panther and leopard print motifs, adorning fluid viscose shirts, through to jacquard knits on the lining of jackets. A "collector" label enhances the rock attitude of the spring/summer collection. Exaggerated oversized fits with dropped sleeves enhance comfort, giving garments a laid-back feel, while volumes are cropped for a sharp, contemporary play on proportion.