RETAILERS AND BRANDS TALK DENIM OUTLOOK FOR 2017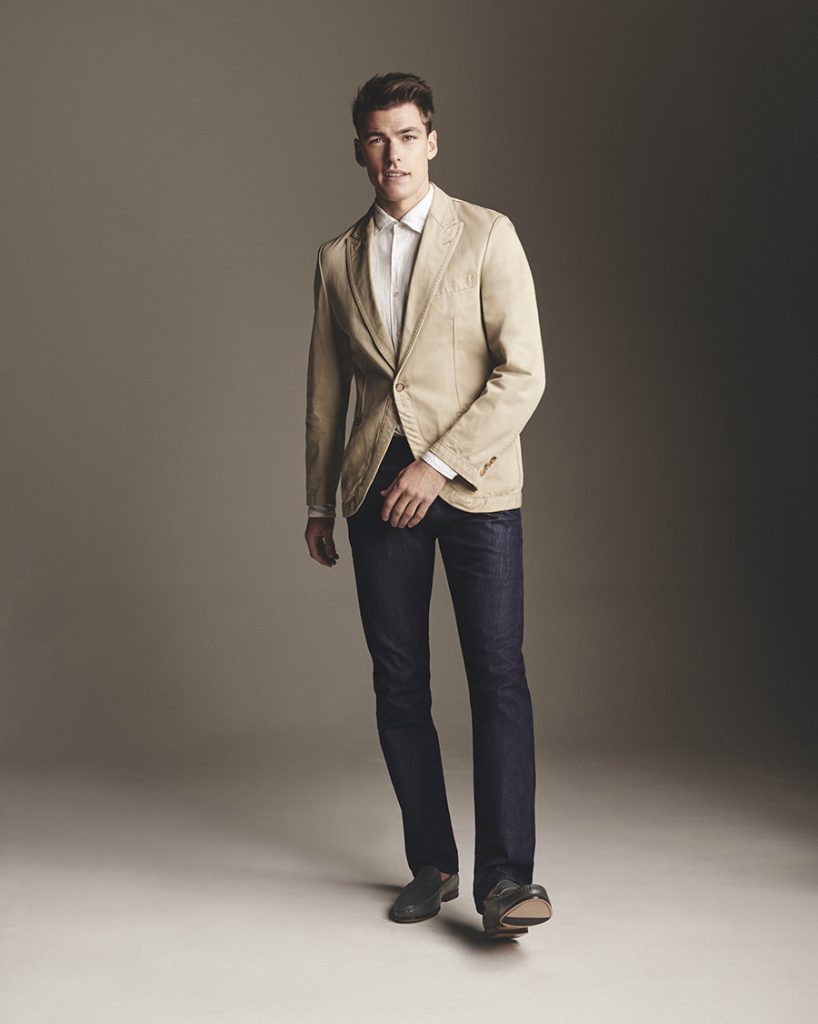 The denim market faced a great many challenges in 2016: competition from the athleisure sector (especially the rising popularity of the jogger); the lack of new and exciting styles that would stimulate consumer excitement; and the sad reality that many men are not only wearing the same blue jeans they bought five years ago, some guys still wear the same pair of jeans they wore in college.
Fortunately, as denim manufacturers begin to step up their game, and men slowly but surely become more aware of the options in the denim world, the outlook for fall 2017 is looking a great deal brighter, say major retailers and vendors.
"Denim is not only becoming more interesting, but men are becoming educated about what they want, whether it's in terms of fit, style or color," says Victor Lytvineko, co-founder of Raleigh Denim Workshop. In terms of fit, that means the end of the truly skinny jean, which is likely to bring older consumers back to the market. "We're seeing a more tapered, tailored fit at the bottom, but I wouldn't call it skinny or slim," says Lytvineko. "There's also a small group of people who want a looser, wider leg."
Adds Durand Guion, men's fashion director at Macy's, "We are at the very start of a return to looser, fuller silhouettes in denim. But teaching the consumer how to incorporate these styles into his wardrobe will make a difference in how quickly this trend is adopted."
"At the designer level, there's a lot of creativity going with straight-leg cuts, and looser fits are sure to make a splash this year," adds Nelson Mui, former men's fashion director at Lord & Taylor.
Fit aside, more men of all ages are seeking comfort, which means adding stretch to traditional fabrics. A touch of elastane (aka spandex) can be found in the most popular fit sold by upscale brand 34 Heritage, notes Richard Binder, vice president of sales. "Men are really responding to stretch," he notes.
"People want to be comfortable and cozy if they're at home, and especially if they're traveling," adds Lytvineko. "Even people who ask us for traditional raw denim usually buy at least one pair with stretch once they try it on. Sometimes, we just have to put a pair in the dressing room without telling them, since some men are afraid to ask about stretch. I'm not sure if they don't know it exists or they just think it's a female thing."
New performance fabrics are constantly being worked on as well. Teen retailer Hollister recently debuted its Cool-Max All-Season fabric in partnership with Invista, which moves moisture away from the body no matter the weather.
Adds Cindy McNaull, global brand and marketing director for Cordura: "The future of denim is all about performance, whether it's overt or covert. As consumers, we are pushing ourselves more and more and, as a result, our clothing needs to help facilitate our diverse, performance-driven lifestyle."
The denim color palette is definitely expanding as well, with 34 Heritage adding colors like burgundy to their assortment, and Raleigh offering greens, lighter blues and other non-traditional shades. "Men everywhere already own the basic blue jean; they don't need to buy five more pairs of the same pant," says Lytvineko. "But they will spend on more specialized denim or editorial pieces. That's why we have close to 50 SKUs for fall."
One can also expect to see a whole variety of washes and details across the market; even if, in some cases, what looks new really means "old." Says Macy's Guion: "Nothing ever really disappears. The repaired, distressed and ripped finishing on denim will continue into 2017. In addition, bleaching effects, sandblasting and over-dyes will echo the 1990s vibe with new interpretations."