RETAILERS TALK TAILORED CLOTHING AND WHAT TO EXPECT THIS FALL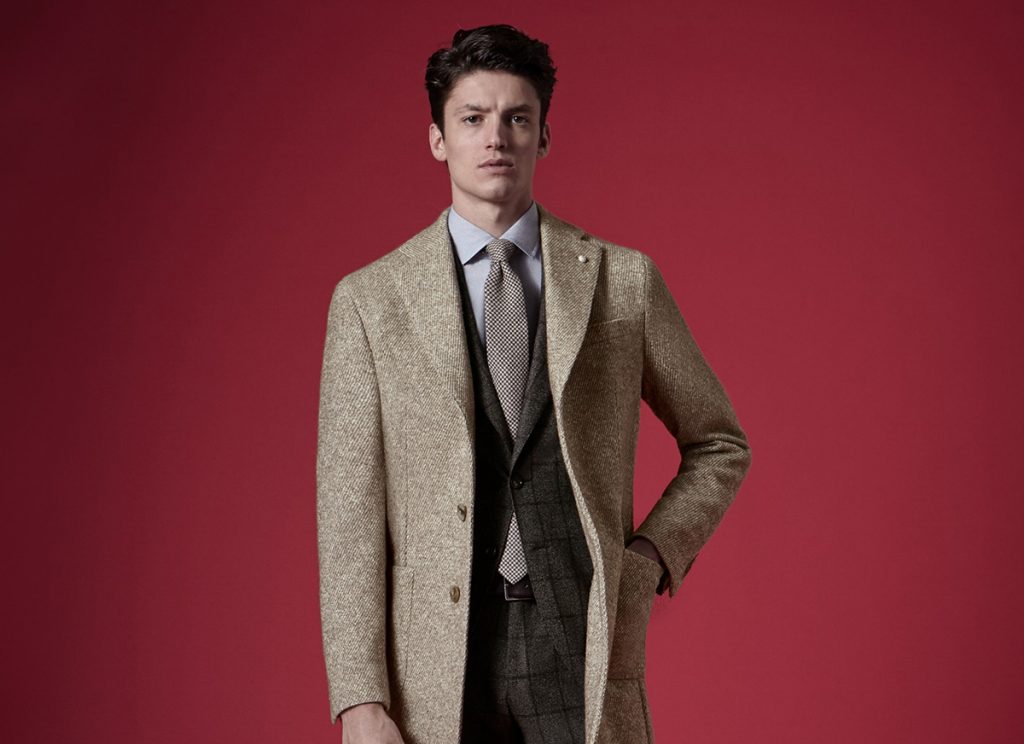 To paraphrase Mark Twain, the death of tailored clothing may have been greatly exaggerated, but the industry could be on life support soon if the market doesn't find a way to get men back in the stores on a more regular basis.
"I see no evidence that suits are dying altogether," says Dan Farrington, GMM at Mitchells. "But I don't believe the clothing market has presented the great new trend that will shake up the business. That said, I do think it's coming soon. And like most men, I'm definitely ready for the next big thing."
Until then, says Farrington, most men are simply filling whatever voids they find in their clothing wardrobe. "I think the reality is that this is just a more sober moment in time, which means men are not buying a lot of clothing or pieces that scream for attention. But they still want at least one great new suit or jacket."
Adds Ronny Wurtzburger, president of Peerless Clothing: "I think retailers will have a decent fall. Younger men are definitely starting to buy more suits and jackets. I am feeling optimistic about the tailored clothing market."
Indeed, what will be selling well does appear to vary by market segment. For fall '17, Milan-based Pal Zileri showcased suits and jackets with strong patterns, such as houndstooth and chalk stripes, and employed such hues and dark greens, mustard and burnt orange, along with a wide selection of blues.
At fellow Italian brand Luigi Bianchi Mantova and sister brand LBM 1911, CEO and style director Giovanni Bianchi notes: "The camel color will have a huge comeback and so will natural palettes. Subtle patterns will be key, as well, such as very light windowpanes that you will only be able to see up close."
Farrington, whose stores do particularly well with such brands as Canali, Zegna, and Brunello Cucinelli, expects to see his customers continue focusing on the status quo, especially when it comes to color and pattern.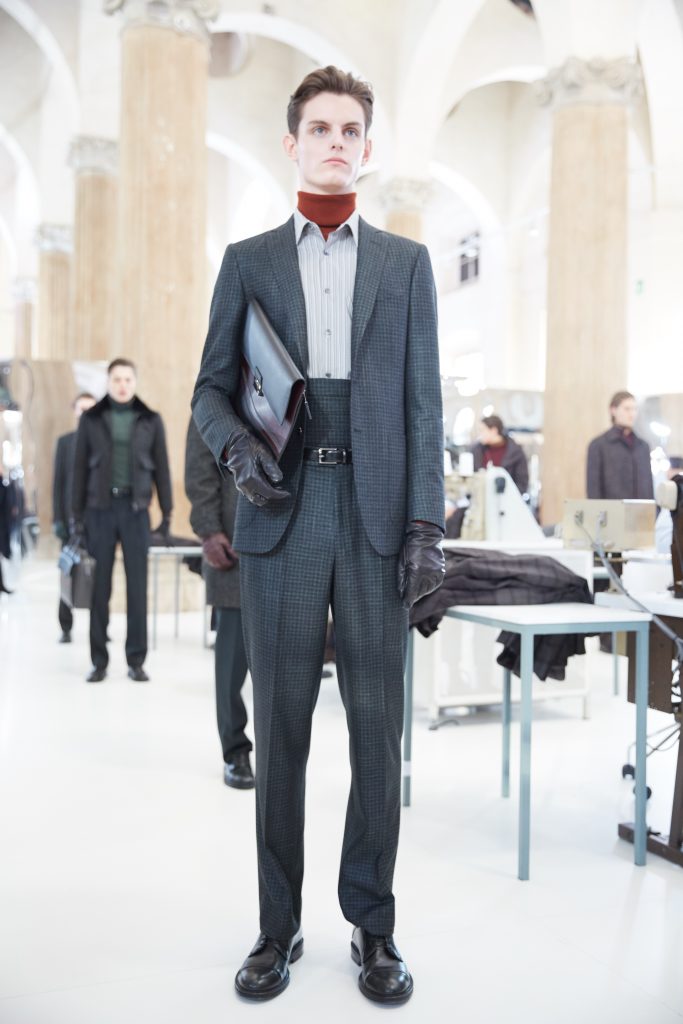 "We know we need to try to break them out of the blue market, so we're trying to create some diversity," he says. "We've had decent success with plaids, especially if they're subtle, and we're starting to get some call back again for stripes. And in jackets, we had some success recently with jewel tones, and we're beginning to see some interest in fancy solids."
Wurtzburger, whose brands often cater to younger customers, also notes the continuing popularity of blue suits. "I think we have like eight different blues on the market. But gray is catching on and brown is beginning to pick up steam. And the younger guys still like having a black suit. Yes, some of our plaids are selling, but not at the same rate as our solids."
The soft jacket also continues to drive sales, says Farrington. "Men realize that they're very useful when they travel, and look good with jeans or dress pants. It's almost become like a sweater alternative. In fact, we are seeing more companies trying to innovate with fabrics and create something that travels well. "Men want things that really provide functionality and detail," he says.
Says Wurtzburger: "If you're not selling tailored clothing that has stretch you might as well stay home. It is they key word retailers want to see."
That sentiment is echoed by Nelson Mui, former men's fashion director at Lord & Taylor. "The tailored market continues to loosen up with soft and unstructured jackets. The dominance of athleisure has impacted the tailored world, so men are now looking for versatile, comfortable looks that are business appropriate, but have functional, sporty elements like hidden pockets and built-in bibs incorporated into them. And fabrications such as non-wrinkle and stretch are key upgrades."
Another item that men of all ages are considering adding to their wardrobe is the overcoat. "The overcoat is getting good play again, although the cut is shorter and slimmer than before," says Wurtzburger. "The younger customer is wearing it on the weekend, even when he's not wearing a suit jacket."
Bianchi concurs: "I think the tailored coat will be a must-have piece for fall, especially if it has technical properties like water repellent qualities."
Indeed, experts believe that technology will be key to get men really excited about tailored clothing, says Mui.
"New advancements in technology and fabrications are coming through more frequently and are now being offered at the mass level," he notes.
Adds Peerless' Wurtzburger: "We have to give customers reasons to buy. I believe we will start to see a lot of high-tech innovations in tailored clothing in the next 18 months. But we all need to work quickly to get these into the store."