RHONE TO OUTFIT MALE ATHLETES IN SELECT D10 FUNDRAISING ATHLETIC EVENTS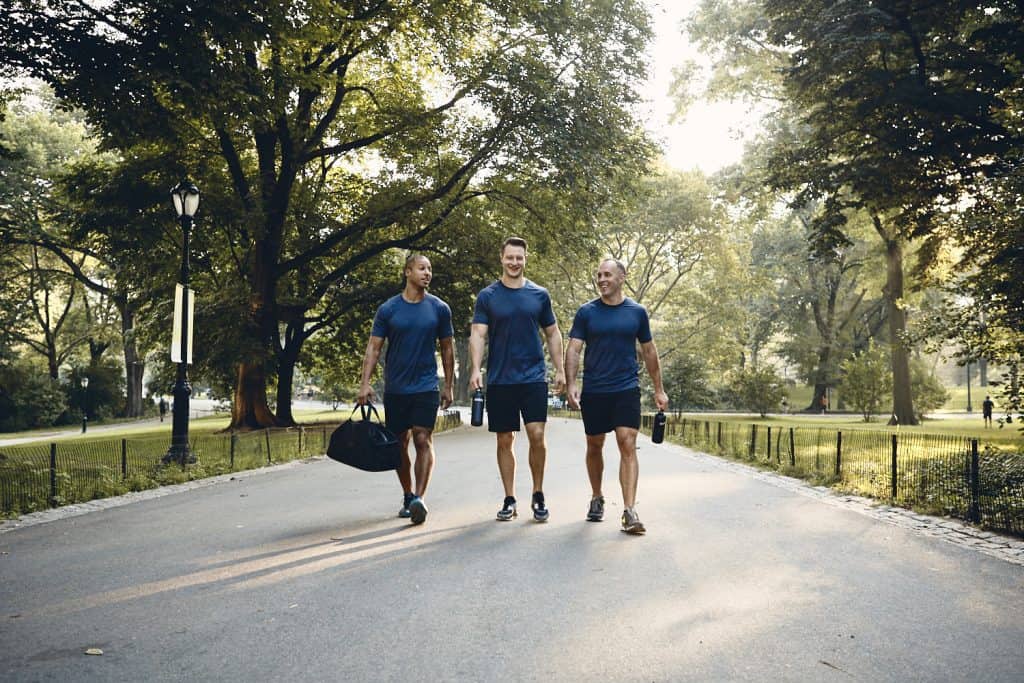 Men's performance activewear and lifestyle brand Rhone has announced a partnership with The D10, a national tour that uses high-level athletic competition to raise funds for pediatric cancer research.
Rhone will outfit all participating male athletes at competitions in San Francisco on October 6, 2018 and Houston on November 3, 2018. Athletes will receive Rhone's popular Maneuver short and award-winning Scout crew neck shirt, including The D10 branding for a complete uniform.
"We have long admired The D10 and the community they have built, in addition to their role in the ongoing fight against pediatric cancer" said Nate Checketts, Rhone CEO and co-founder. "These individuals and teams work hard to be their best and to give back, and that perfectly aligns with Rhone's ethos. We are honored to outfit The D10 participants."
As part of the partnership between two like-minded brands, Rhone will participate in D10 event activations in both cities. In both markets, Rhone will have a presence at The D10 House, where athletes pick up their uniforms and will have an opportunity to purchase uniform upgrades. Twenty percent of proceeds from the upgrade purchases will go to the Pediatric Oncology Experimental Therapeutics Investigators' Consortium (POETIC), the sole beneficiary of funds raised through D10 competitions. The mission of POETIC is to promote the early clinical development of promising therapies for children, adolescents, and young adults with cancer and related disorders. To date, The D10 has raised $11.5M+ for charities, with all money going directly to the beneficiary hospitals.
"Partnering with Rhone promises to be an inflection point for our business and our community," added D10 founder and CEO Dave Maloney. "The D10 has cultivated an audience of driven, responsible athletes who don't settle for less, who really experience life. So has Rhone. In many respects, our two communities have grown in parallel the last few years, and now it's time for them to intersect."