RHONE TO TAKE BRAND ON MULTI-CITY MOBILE TOUR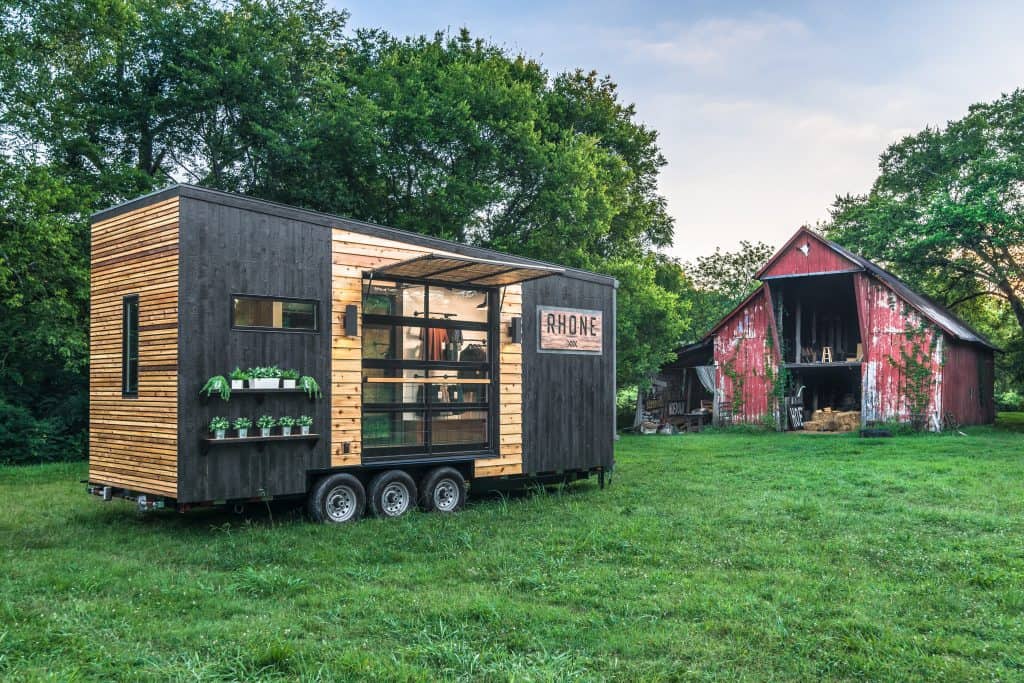 Men's performance activewear and lifestyle brand Rhone has announced a retail tour that will unveil new product launches and partnerships across the country. Rhone's retail experience will kick off in New York City this month with a pop-up shop at Brookfield Place, and will continue with the launch of Walden House, a mobile tiny house embarking on a multi-city tour.
Rhone's 247 square-foot Brookfield Place pop-up will be located on the first floor of the shops at 230 Vesey Street in New York City. The store, which will remain open through next spring, takes inspiration from the company's Stamford-based headquarters to create an industrial and rugged shop. Vintage elements and repurposed wood will complement custom blackened steel, while diamond pattern metal mesh fixtures will be infused throughout the space.
Rhone will also open a holiday pop-up shop at Roosevelt Field in Long Island, New York from November 9 to February 28, 2018.
Rhone's Walden House will start its tour at The Domain shops in Austin, Texas from October 15 and will remain open until January 15. From there, the mobile unit will travel to Las Vegas to pop-up at the Project trade show from February 12-14. Walden will then set up shop at Westfield Old Orchard in Skokie, Illinois from March 1 through May 31. A summer tour will then ensue on June 1, with locations and specific dates to follow.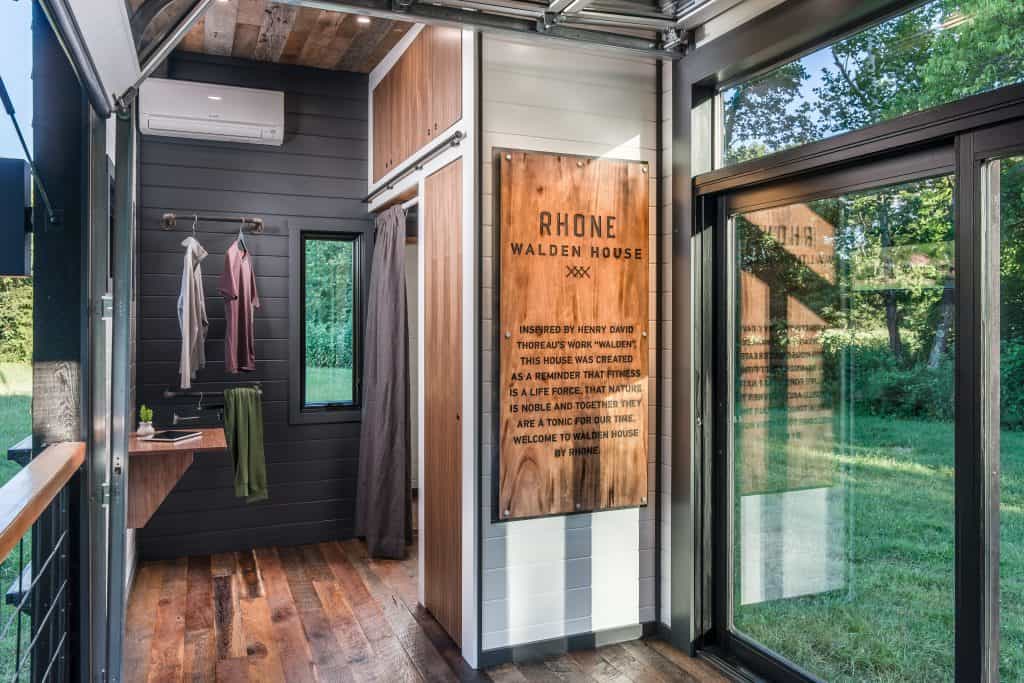 The 192 square-foot Walden House was created in collaboration with tiny home builders New Frontier. The house will invite guests in using natural light and windows to create congruent spaces, with garage doors made of glass that lend themselves to an industrial look and feel. Organic shiplap walls will complement the barn wood, walnut custom boxes and black plumbing pipe used throughout.
Rhone's pop-up experiences will introduce new variations of the brand's best-selling styles such as its sought-after commuter pant, in addition to new product launches and a more complete line of accessories, which will include water bottles, backpacks, duffel bags, gym towels and laundry bags.
"As we further explore our direct-to-consumer retail efforts, pop-up executions allow Rhone to gain deeper insight by immersing the brand in our key markets," said Nate Checketts, co-founder and CEO of Rhone. "By partnering with likeminded industry leaders, our team can focus on our core mission: delivering best-in-class product."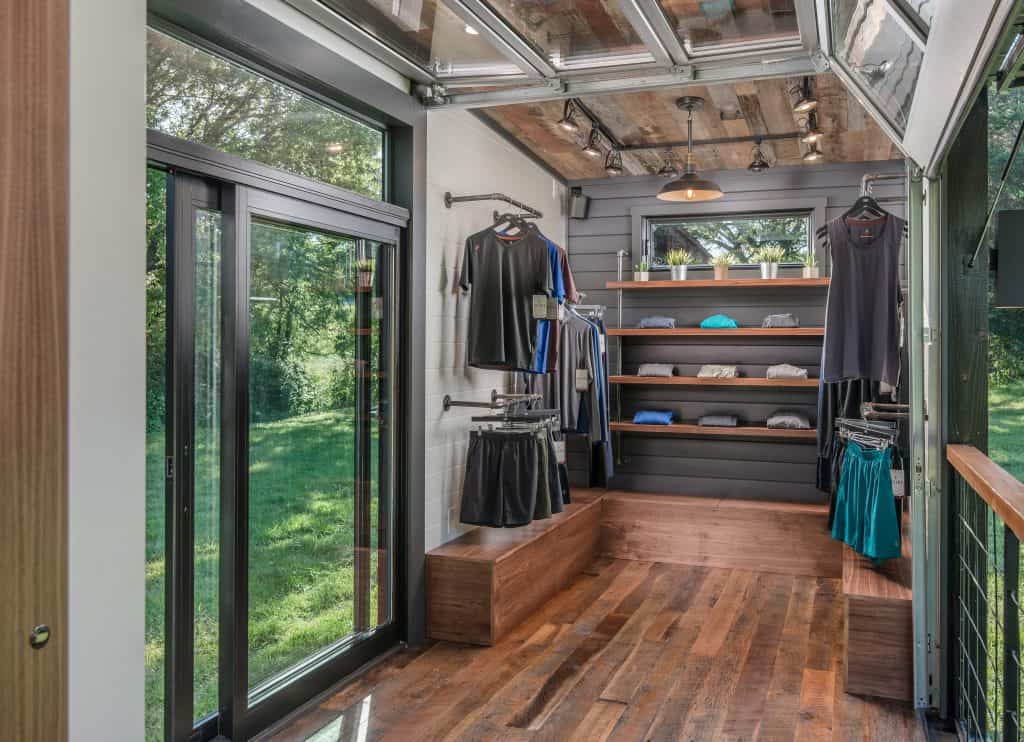 Photos by StudioBuell Photography