RYAN REYNOLDS TEAMS WITH EDDIE BAUER ON NEW ONE TREE INITIATIVE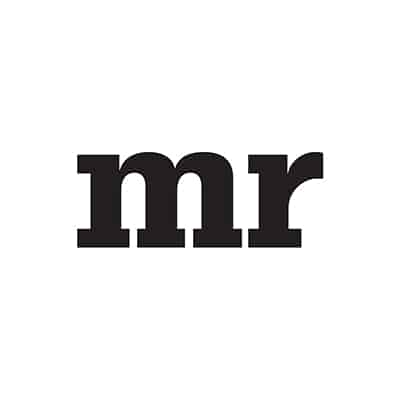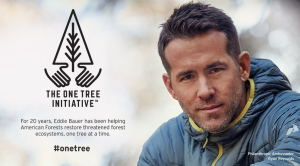 Outdoor retailer Eddie Bauer has released a new public service announcement featuring brand ambassador and longtime activist Ryan Reynolds as part of its One Tree Initiative with American Forests, which supports the notion that every tree matters. During Earth Week in April, Eddie Bauer will be matching customer donations under The One Tree Initiative, giving one tree for every dollar up to 75,000 trees.
Eddie Bauer initially launched its partnership with American Forests in 1995 with the "Add a Dollar, Plant a Tree" project, in which the brand plants a tree every time a customer chooses to add a dollar to his or her purchase. Eddie Bauer donates 100 percent of these funds collected from customer donations to American Forests' reforestation projects in the U.S. and Canada.
In addition to the new program, customers can donate directly through the American Forests website and through a mobile Text-to-Give program, in which five trees can be planted for $5 simply by texting ONETREE to 80077.
"The One Tree Initiative recognizes that one person and one dollar can impact the future of our forests," says Mike Egeck, partner and CEO of Eddie Bauer. "This campaign reminds us that we can all play a role in preserving the beauty of nature, and even a small donation to American Forest can make big impact in protecting our forests for future generations to come."
Reynolds is currently on the big screen in Deadpool. His other films include Woman in Gold, Safe House, and Green Lantern.