SAKS FIFTH AVENUE'S NYC FLAGSHIP PLANS DISNEY-THEMED HOLIDAY WINDOWS
On Monday, November 20, Saks Fifth Avenue will debut its iconic New York holiday windows and 10-story-tall theatrical light show, in celebration of the 80th anniversary of Disney's Snow White and the Seven Dwarfs. Sofia Carson, the star of Disney's Descendants, will perform live at the unveiling event, accompanied by a 40-person choir and appearances by Snow White, Snow Prince, and the seven dwarfs. The New York window unveiling will be live-streamed via Saks.com for audiences around the world to enjoy.
The fantastical new show, entitled Once Upon a Holiday, will include the unveiling of 14 animated holiday window displays, marking the first time Saks will animate all of the windows along Fifth Avenue in its 94-year history. Each window will each depict a different scene from Snow White and the Seven Dwarfs, beautifully translating the iconic story into real-life delights. Vignettes will include Snow White dancing among woodland creatures, the seven dwarfs "heigh-ho!"-ing home from a day's work in the diamond caves, and the Wicked Queen's mischievous trickery with the infamous red apple. Also new to the windows, this year is a 3-D layering technique which incorporates original artwork from the film into the backdrops for each display. The windows will remain on display through January 2.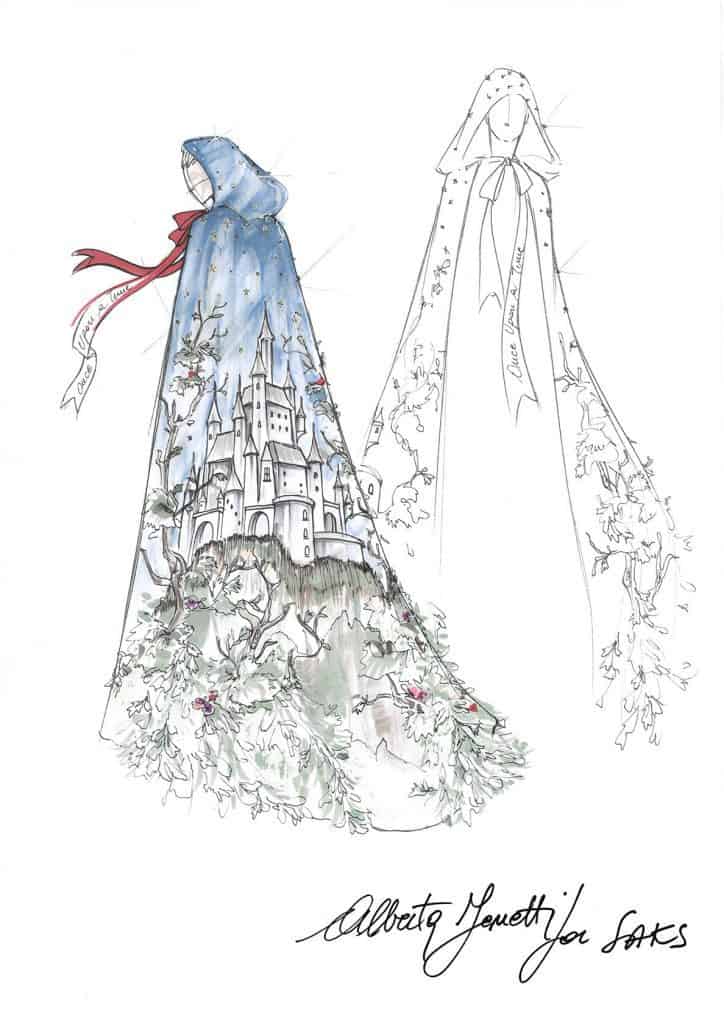 In addition, special Disney-inspired fashion, accessories and giftable items created by premier designers will be available at Saks for the holiday season. There will also be a series of Disney-themed breakfasts at Café SFA among other special events.
"In all things we do at Saks, we strive to reach the people in a meaningful way that captures their emotions—it's what we call the New Luxury," said Marc Metrick, president, Saks Fifth Avenue. "This comprehensive and unprecedented collaboration with Disney in our stores, on Saks.com, and in our New York flagship windows exemplifies that strategy by bringing the magic of the holiday season into the lives of our customers everywhere."