SEARS CEO PROPOSES PLAN TO AVOID BANKRUPTCY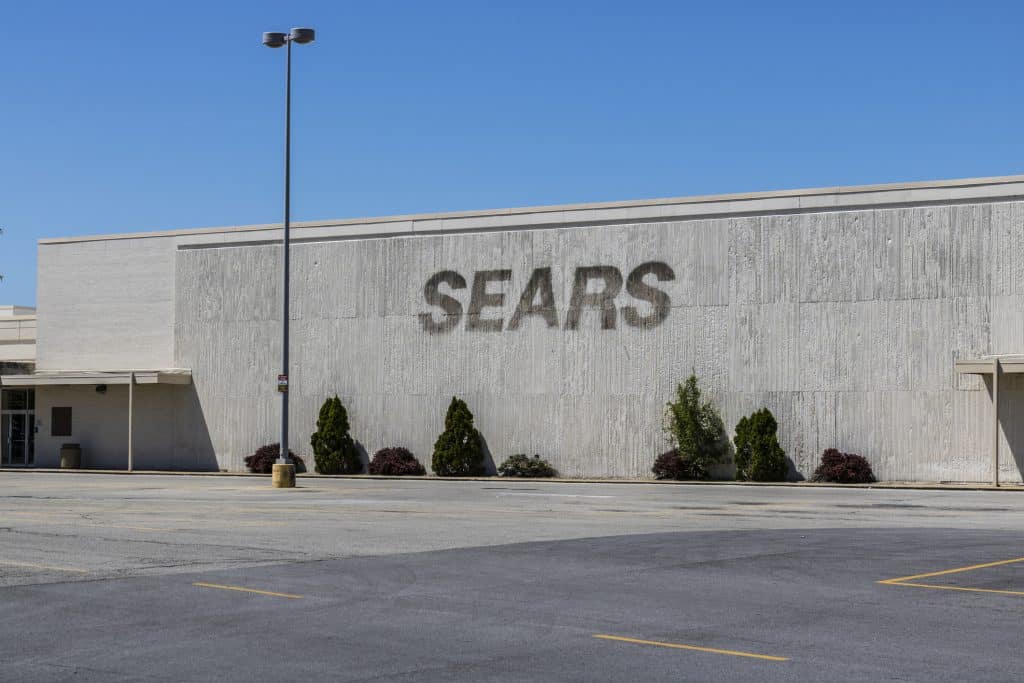 Sears CEO Edward S. Lampert is making his biggest push yet to avoid bankruptcy, with the company running out of time as a large debt payment hangs over its head next month.
Lampert's hedge fund, ESL Investments, is proposing a way to restructure the struggling department store chain's liabilities, in addition to asking Sears' board to sell off roughly $1.75 billion worth of assets. This would reduce the retailer's total debt by nearly 80 percent to $1.24 billion, according to the documents filed Monday with the Securities and Exchange Commission.
Sears would also sell about $1.5 billion worth of real estate, much of which has been used as collateral in the past to generate liquidity, as part of the proposal. Some of the stores in such a transaction would be leased back to Sears, the filing said. Sears operated 866 stores under both its namesake brand and Kmart as of Aug. 4.
Lampert, who has a controlling ownership stake in Sears, personally owns roughly 31 percent of the retailer's shares outstanding, while ESL owns about 19 percent.
The proposal comes as Sears risks breaching its debt covenants and faces a significant payment of $134 million on Oct. 15. ESL's efforts laid out earlier this year to infuse cash into the company by selling its storied Kenmore appliance brand and its home improvement business have been held up by a special committee of the board of directors. Meanwhile, after years of selling off certain assets, including Craftsman, and real estate to keep to the company afloat, the teetering retailer is at its final steps in what it can offer lenders as collateral in a restructuring.
In a letter to the special committee earlier this year, Lampert asked the board to reach out to Sears' debt holders to assess their views on restructuring.
It's still unclear if debt holders would agree to ESL's latest proposal, but the hedge fund said Monday it would be best to accomplish these things "as a going concern, rather than alternatives that would substantially reduce, if not completely eliminate, value for shareholders."
ESL's goal is to have the department store chain refinance $1.1 billion of debt coming due within the next two years. Sears has about $5.5 billion in debt today.
Sears earlier this month reported a net loss of $508 million for the quarter, as sales tumbled by a double-digit percentage. Its adjusted loss before interest tax depreciation and amortization widened to $112 million, compared with a loss of $66 million during the same quarter a year prior.
At that time, Lampert rang the alarm bells about potential dire outcomes should the company not restructure its debt load or secure special committee approval for looming asset sales.
"Given the pace and the results so far from our efforts to monetize assets, it is imperative that the company reduce debt, adjust its debt maturity profile and eliminate the associated cash interest obligations," wrote Lampert. "We continue to believe that it is in the best interests of all our stakeholders to accomplish this as a going concern, rather than alternatives that could result in significant reductions in value."