Showrooming and Webrooming

Q: We seem to be getting people coming into the store vetting products they buy online. What can I do to convert these people to customers?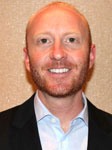 Jake Fell: What you're experiencing is called showrooming. Showrooming describes consumers who price shop online after visiting a physical store. These consumers use brick-and-mortar retailers as a showroom to learn about apparel, touch it and even try it on. Then, the consumers go online and buy the product at the lowest price they can find.
No doubt, you will do your best to try and get showrooming consumers to buy from you when they are in the store. However, outside of matching online prices, your only leverage is the instant gratification and services you provide.
While showrooming can be a problem for brick-and-mortar stores, webrooming can be an opportunity. Webrooming refers to the process in which consumers research products online and then visit a local brick and mortar store to make a purchase.
According to a poll by Harris Interactive, 69 percent of people with smartphones in the 18-36 demographic have webroomed. Yet, only 50 percent of people in said demographic have showroomed. Among 37-48 year olds, 71 percent have webroomed.
To take advantage of the webrooming trend, brick and mortar retailers should have a content marketing strategy that includes blogging and social media. Post content on your blog and social media sites that demonstrates your authority on key products. The conversion goal is to get webrooming consumers into your store. Your content posts should reflect geo-targeted search keywords. Make sure your website is optimized for mobile rendering so consumers can easily locate you. Consider a sign-up offer to entice potential new customers to join your email list to provide an incentive to shop immediately. Converting prospects to e-mail subscribers and social media fans/followers also enables you to nurture them if they are not ready to shop with you yet.