SUITED FOR THE FUTURE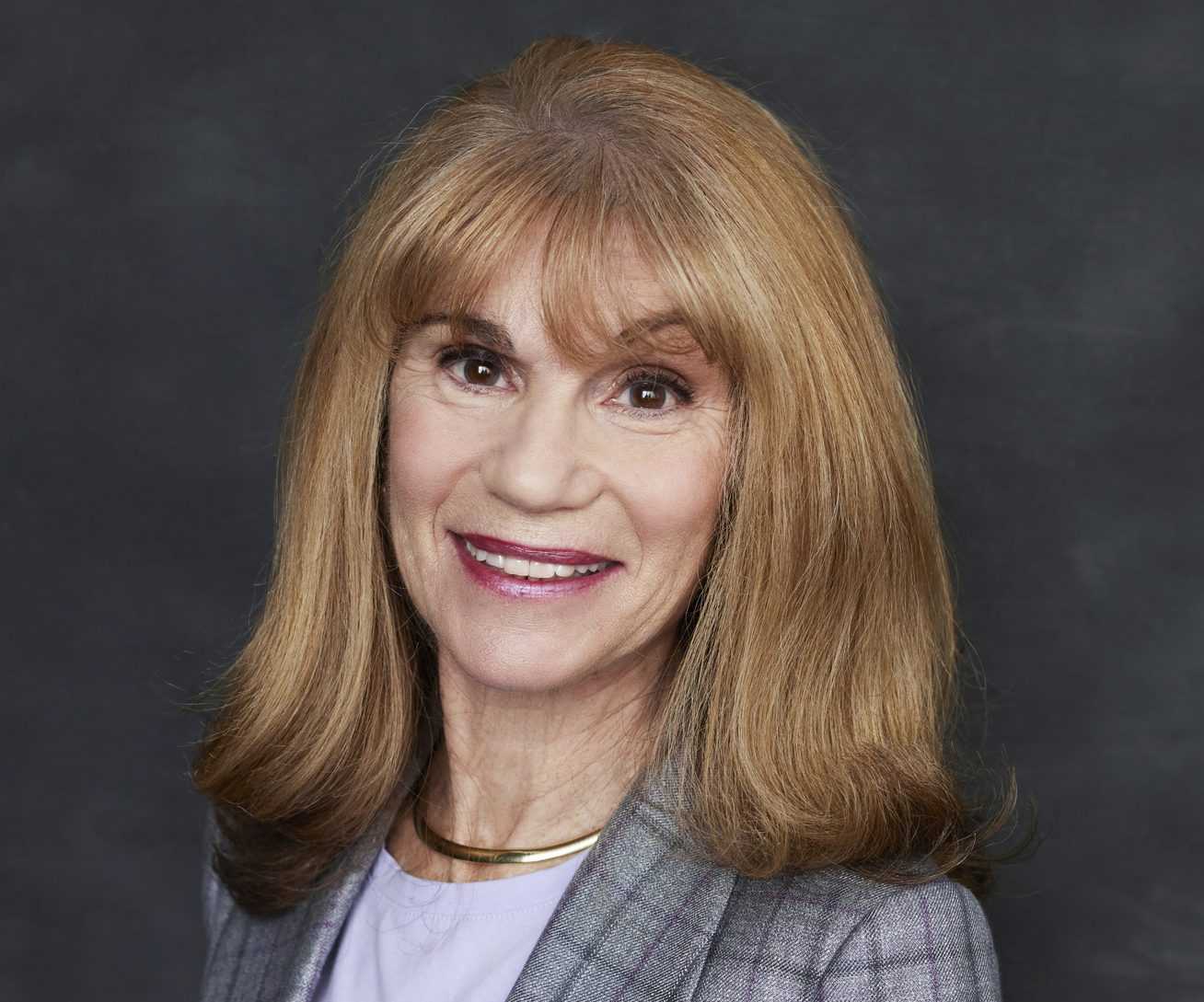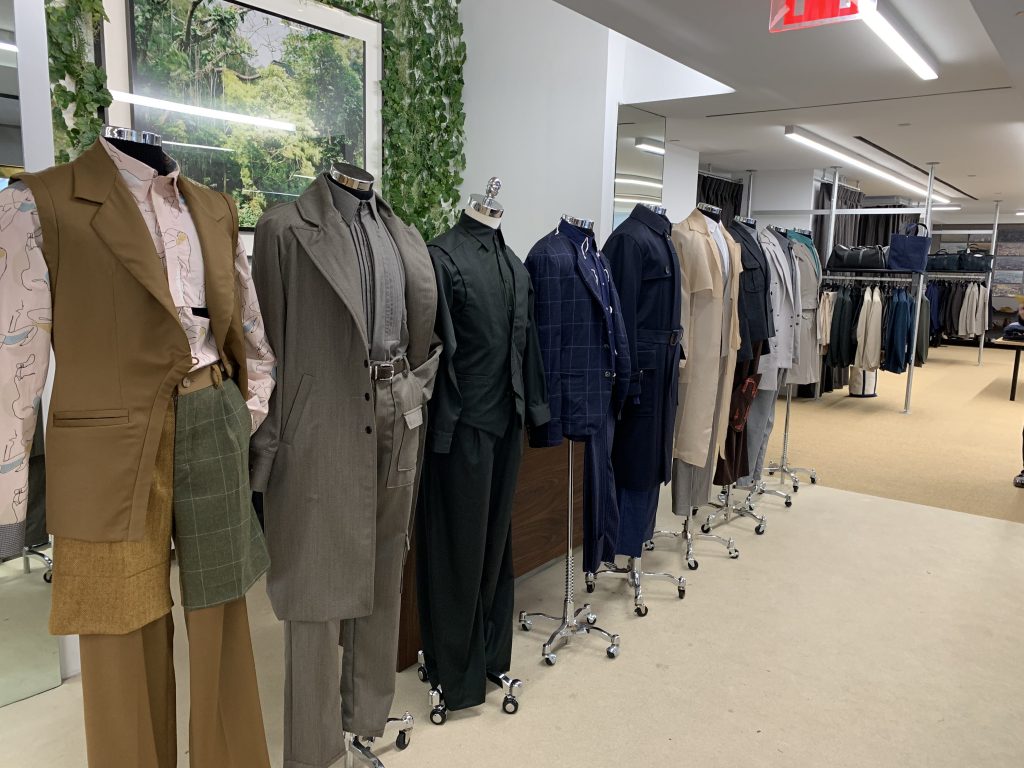 Mark-Evan Blackman is the former chair of FIT's Menswear Design Program. This spring semester, his students were given a final project to execute during the pandemic. With luxury fabric provided by Vitale Barberis Canonico (distributed in the U.S. by Gladson), the students were challenged to use the tailoring skills they'd acquired at FIT (apparel design, pattern-making, tailoring, journaling, portfolio development, and CAD expertise) to create innovative tailored garments, styles that their generation might embrace. According to Blackman, each collection evolved from a deeply personal vision, reflecting each student's individualized approach towards contemporary menswear design.
The final designs were displayed for several weeks in September in the store windows of The Armoury's Madison Avenue location. Says The Armoury founder and CEO Mark Cho, "Although we deal in a classic men's look, we always welcome new ideas and talented creators to our field. We hope FIT's graduates will continue to build on the design principles of classic menswear and take it into the future."
Blackman strongly believes that it is young people who will revitalize the tailored clothing business going forward. "Until the industry can convince younger people to regularly wear tailored garments as viable alternatives to denim, the market will continue in the direction it's currently going. Proms and an occasional wedding aren't enough to sustain market share. An infusion of younger customers is the best hope to regenerate interest in tailored clothing."
What follows, ten FIT graduates share the inspiration for the looks they created, some staying classically tailored with a subtle twist, some combining classic tailoring with a streetwear sensibility, and others creating something altogether innovative. Due to COVID-19, the semester was completed at home, forcing several students to travel thousands of miles to finish their final project under less than ideal circumstances. Says Blackman, "Despite limited access to equipment, findings, trims, and in some cases adequate sewing machines, these students were resolute in their desire to breathe life into their final looks. I couldn't be more proud of them."
---
JOHN CASTERA
First Place Winner
VBC will send him to Milan to tour their mills.
My collection is inspired by military and workwear garments that were born from necessity. I took those pieces and reimagined them to offer an interpretation that feels contemporary. The single-breasted trench coat features clean-cut lines, a concealed buttoned placket, and deep pockets with two points of entry. The wool provided by Vitale Barberis Canonico is a 21 Micron Covert Batavia that has a speckled finish and luxurious sheen. The compact weave also lends water-resistant properties to the trench coat. The pleated front trousers add a pop of pattern and brightness to the look. This collection was designed with comfort and versatility in mind because I believe that's what the modern man is looking for in tailoring.
---
CODY CANNON
My look is inspired by the paintings of Bauhaus artists –simple geometric shapes and lines swelling with energy and dimension. My collection makes heavy use of translucent fabric, layered upon itself to create stacked forms of gradual opacity. Jackets and trousers are cut trim and structured, supplying a rigidity over and under which soft translucent fabrics flow. All buttons are hidden and the statement organza trench is secured with a belt. Pieces are fractured and crossed by seams, stripes, and contrast topstitching at hard angles, creating new stacked shapes and vectors that suggest stagnant energy.
---
EDWIN YOO
Contemporary tailored sportswear has been evolving recently with many different takes on the classic. Being able to use the elegant and luxurious fabrics provided by VBC was a wonderful learning experience that helped the designs come to life.
The art of folding paper, or origami, takes a simple piece of paper and transforms it into a beautiful sculpture giving the paper a new identity. The illusion of origami is the inspiration for this collection. As paper is derived from plants, natural fibers such as wool from VBC are the primary fabrics used in these garments. The earthy browns from soil and wood and the greens from plant-life inspire the color story. The earthy origami look is classic yet contemporary, making a statement that will turn heads.
---
CALVIN PADILLA
As a menswear designer, I love to observe and absorb. I'm inspired by everyday people who organically create trends. I see the modern man as an individual with fashion sense who is interested in comfort and individuality. I love to solve problems and elevate design through the use of hardware as well as combining tailoring techniques and utility with relaxed silhouettes.
For my final project, I combined luxury fabrics with hardware normally used for urban fashion. I chose a slightly oversized silhouette, luxury fabrics, and a monochromatic color scheme. My customer should feel like he's wearing something expensive and comfortable with the option of wearing the individual pieces as separates.
---
EMEE MATTHEW
I spent time in New Delhi equipped with my grandfather's photographs from the 1940s which reflected the struggles of a nation trying to understand its own cultural identity. My grandfather was always dressed to the nines in a suit, the jacket always with Nehru collar, and shirts made from hand-spun 'khadi' cotton. The bottoms alternated between trousers and the more traditional dhoti: a wrapped skirt. Somehow, this was a perfect blend of colonial tailoring and traditional draping. The old photographs and memorabilia of his youth inspired me to create a collection with clean lines and an occasional pleat or two. Vintage fabrics and a beautiful wool flannel from Vitale Barberis Canonico were used throughout the collection making each article of clothing a one-off piece. Embroidered tapes, antique silk sarees, a mix and match of woolen flannels, and clean silhouettes all contributed to my collection, a tribute to familial nostalgia.
---
HOOVER CHUNG
Thom Browne, Junya Watanabe, and Undercover by Jun Takahashi are fashion designers and labels that I have long admired. Regardless of age and body-type, my customer likes to stand out not as an "anti-fashion" extremist but as one who feels comfortable in well-tailored pieces.
The VBC fabrics were the perfect vehicle to achieve an elegant balance. For my Metamorphosis collection (a fusion between menswear tailoring and contemporary sportswear), I created a safari suit with long shorts, a jacket that can be worn two ways and an attachable hood for protection on a walk in the dunes or as a preppy look in the city.
The pandemic lockdown has certainly forced us to embrace a new-normal lifestyle to conduct business, leisure, and home activities. Men will need newly flexible wardrobe elements for this new-normal lifestyle.
---
YOMAYRA PINALES
The inspiration for this collection is the beauty in the wings and feathers of birds. To capture this, I incorporated various style lines and pleats into my designs. I tried to recreate the birds' environment using forest green to represent the trees, and gray to recall the cliffs, mountains, and ground associated with bird habitats.
For both the shirt and trousers, I used luxury fabrics in 100 percent wool flannel, chosen for their rich feel and lightweight. I wanted to bring a feeling of nature, fresh air, and freedom to the wearer. I wanted to make men feel masculine, confident, and still a bit distinctive. To me, design is always a form of both art and self-expression.
---
ANTHONY ZEI
My designs combine innovative classic menswear with streetwear, in traditional luxury materials. My final project collection is called Mediocre Criminal because it recalls a crime gone wrong. Wearing it, it looks like you had to flee and tore your clothing in flight. There's an undeniable funkiness to the garments, yet they are wearable and comfortable. The shapes are cut loose and easy but reinforced with angular peak lapels. Details come from functional and military touches, such as an epaulet to attach a removable over-sleeve. Additional quirky details are detachable or concealable so the funk is proposed but not imposed.
---
ANDY ARROYA
For my final project, I was aiming for a modern tailored sportswear feel: soft and comfortable but still very elegant. I used neutral colors so that any of the pieces could be mixed and matched, worn together or separately. I believe it's a gift to create and translate my emotions into art, be it joy, sadness, anger, or just being. I believe clothing choices are important because the way we envision ourselves impacts who we become. I owe a lot to my father who brought my family to the U.S. and gave me the inspiration to pursue my dreams.
---
ZHENGYU XU
This fully-tailored sleeveless cut-out jacket depicts organic shells, growing creatures in nature, and the relationships between them. Vines emerge from the shell but also entwine the shell. It's versatile, rebellious, playful, yet elegant. I constantly see and hear stories of self-made people fighting for their success in NYC; I admire their energy and the transformation they undergo. My collection aims to make the wearer feel comfortable with perfect fit and the finest fabric. He can mix and match pieces effortlessly. The fun part of the collection is its versatility: He can detach the outer shorter trousers for a formal look or wear layered for a more playful look.