SYD JEROME RELOCATES TO LARGER STORE IN CHICAGO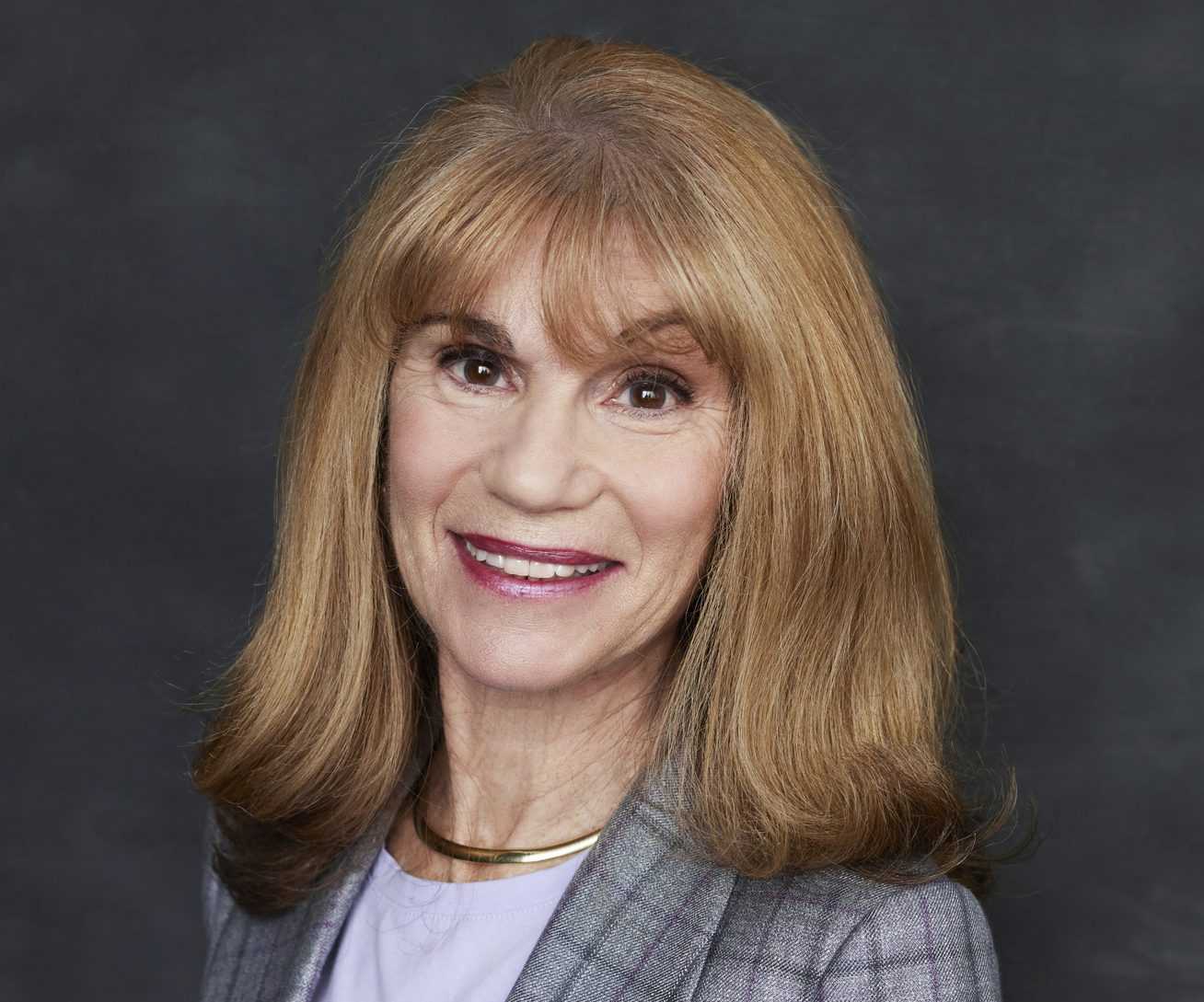 Doubling his footprint in downtown Chicago, Scott Shapiro opened his sensational new Syd Jerome store on the corner of Madison and Clark streets just a few weeks ago and is already feeling the love from both regular loyal customers and many new ones.
Within this beautifully designed space (4,300 square feet of selling space on the first floor, 3,700 square feet on the lower level), Shapiro has created a cohesive series of different but related environments, each reflecting historic Chicago but with a modern flair. One immediately notices the gorgeous brass lighting and fixturing (referencing Chicago's old banks and buildings), the uniform elegant signage, the fabulous fitting rooms with luxurious blue pinstriped walls (channeling the impeccable suits always worn by Syd Jerome founder Sid Shapiro), the extensive work surfaces throughout the store (so sellers can lay out entire outfits for customers), the strip ceiling lighting that directs you from one section of the store to the next, the beautifully tiled floors. Adding a perfect touch of warmth are framed vintage photos of Sid Shapiro (love the Nehru suit!) and framed newspaper articles about the store from over the past six decades.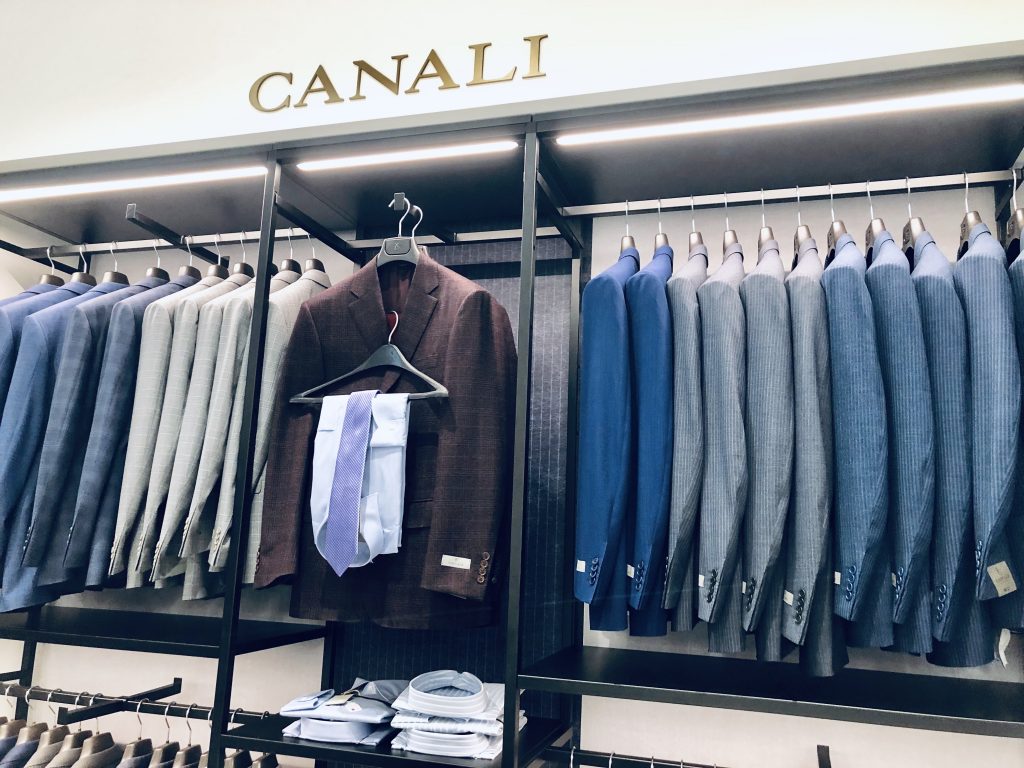 Shapiro explains a few more of the store's references. The polished steel is an ode to the Bean, Chicago's iconic sculpture in Millennium Park. (Editor's note: The Bean is to Chicago what Lady Liberty is to NYC and the Eiffel Tower to Paris.) The cash wrap reflects Chicago's grid system. The natural light coming through the windows on both Madison and Clark streets showcases the store's luxury product in the truest light.
Downstairs houses the very busy tailor shop (with several artisans already at work at 8:00 am), event space, seasonal storage and more. The store was designed by architect Lori Mukoyama of Gensler.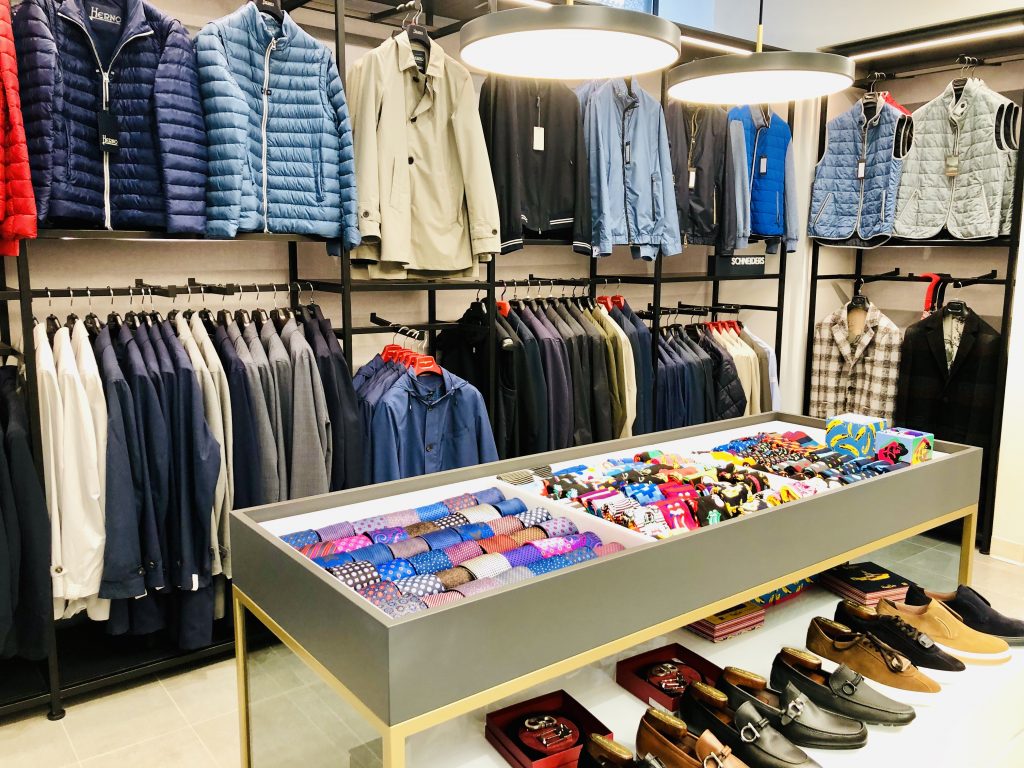 For Shapiro, like for most luxury independents, the goal is to service his upscale professional customers while inviting younger ones. Toward this end, he's recently added brands like Frame denim and Munro custom clothing, a new venture for his store that's already attracting the younger guy who would ordinarily shop only at sale times. "I'd have to fit him for a suit that often requires extensive alterations that I couldn't charge him for. Now, I can get him into a made-to-measure suit starting at $695, delivered in five weeks, and eventually trade him up to luxury product."
But for the moment, Shapiro is grateful for his typical customer base of upscale professionals. "For example, high-powered lawyers will call to say they have an important trial starting next week. We can quickly put together five top-class suits, 10 white shirts, two ties for each shirt. They let us pick; they don't want to think about it. They come in, we take measurements on one suit that we use for the other four, select the shirts, ties, and accessories and deliver ASAP to his home or office. It might easily be a $20,000 sale but it could bring a $40 million judgment. And for these guys, it's just the cost of doing business, similar to paying for an expert witness or a videographer."
Loyalty, friendship, trust: the foundation for a strong business that Scott Shapiro has cultivated masterfully, following closely in his father's footsteps. We wish him continued success in his beautiful new store!