TASC PERFORMANCE INKS LICENSING DEAL WITH PGA TOUR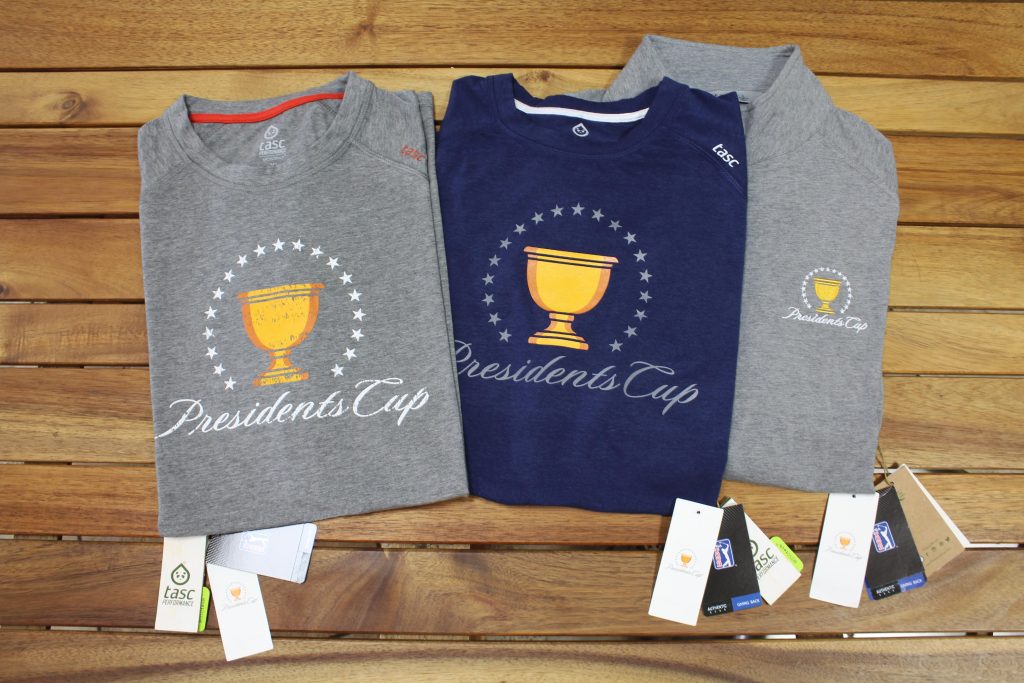 Performance lifestyle apparel brand Tasc Performance has entered into a new license agreement with the PGA Tour on a new line of apparel.
The Tasc x PGA Tour line includes outerwear, polos, and tees, all made in the brand's proprietary bamboo viscose blend, and will be available from the merchandise tent at the Presidents Cup this weekend. Additionally, the International Team will be outfitted in Tasc gear as part of the team's off-the-course clothing, following a successful first run at the last Presidents Cup.
"We are proud to ink an agreement with the PGA Tour given Tasc Performance's commitment to innovation within the golf realm with developing technical fabrics that are uniquely positioned to enhance experience through our related gear, including polos, shorts and chinos," said Todd Andrews, founder and president of Tasc Performance. "Our exclusive performance fabrics fit the lifestyle demands of both the golfer and the spectator. As an iconic sporting event, the Presidents Cup represents the convergence of global athletes in celebration and in competition, making an ideal setting for unveiling our latest agreement."
The biennial Presidents Cup, held this week at the Liberty National Golf Club, will continue through Sunday, October 1, where the United States Team will defend its title against the International Team.
Earlier in the PGA Tour season, Tasc Performance began the relationship with showcasing merchandise at this year's Players Championship and The Northern Trust Open. Tasc anticipates being involved with additional events next year on the PGA Tour schedule.