TAYLOR STITCH AND GORUCK JOIN FORCES FOR THE HARD ROAD LOADOUT COLLECTION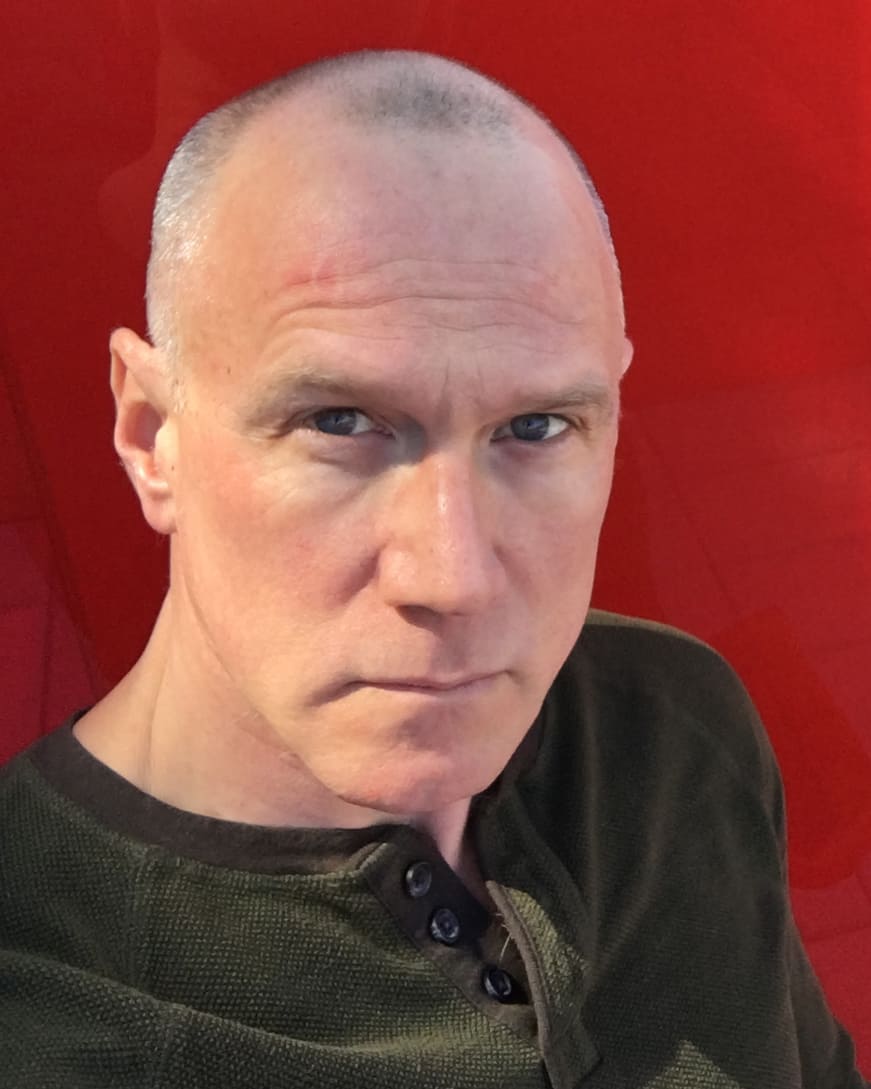 Online apparel company Taylor Stitch is collaborating with workout gear brand Goruck on a limited edition gear kit, aptly titled The Hard Road Loadout. Designed to stand up to whatever training, travel, and adventure might be thrown its way, the collection is ready-built for all things action from only the toughest materials. Starting Friday, August 25th, the six-piece capsule will be available in limited quantity, while supplies last.
"We've been fans of Goruck for years and when the opportunity to collaborate presented itself we were quick to sign up and make that a reality. Their lifestyle-driven commitment to well-rounded health and fortitude, and tough as nails approach to product quality, have made them unbeatable partners over the last year and a half as we've worked together to bring this collection to life," says Luke Mcalpine, VP of Brand for Taylor Stitch.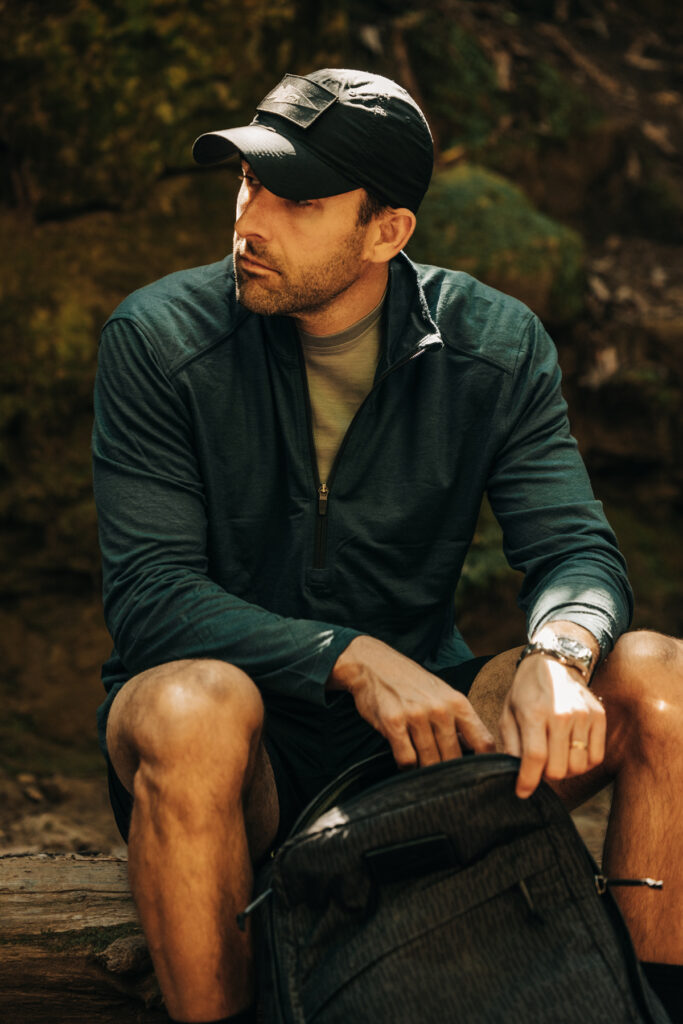 "We are thrilled to see this collaboration come to life," says Stevan Brown, Head of Business Development for Goruck, "Taylor Stitch's unique storytelling capabilities and materials, coupled with our built-to-last gear and commitment to rucking [walking or hiking while carrying a weighted rucksack or backpack] for our mental health, will surely garner the attention this collection deserves."
From sitting all day at work to lounging on the couch, modern humans rarely use their bodies to their full potential. But as Goruck co-founder Jason McCarthy discovered, when we push our bodies the way they are meant to, they thank us. Goruck's message of "doing hard things" and an unwillingness to compromise on the quality of product, made collaborating an easy decision.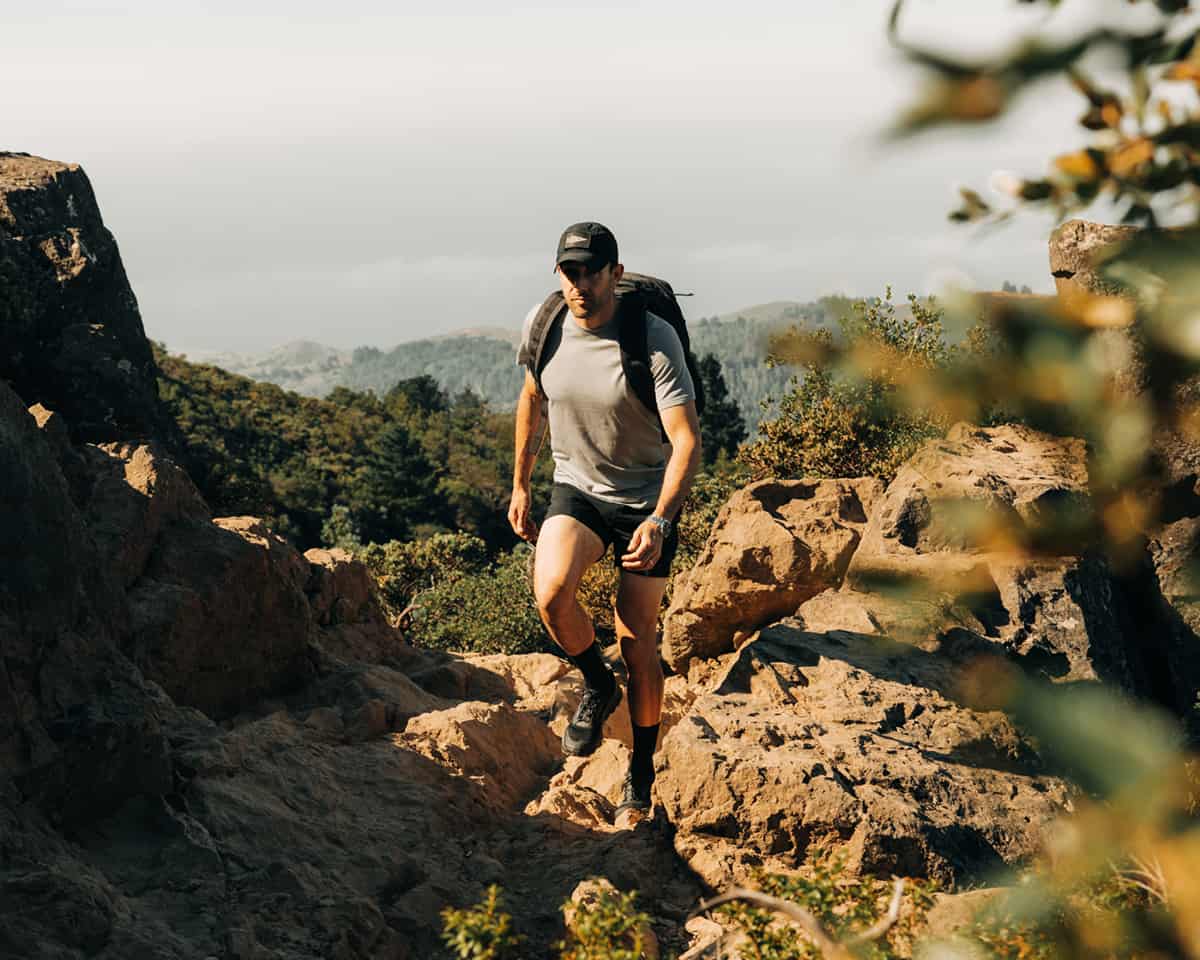 The two brands chose to create a run of limited-edition gear specifically designed to get outside and take the rougher road. Whether that means choosing a hardscrabble climb over a tamer hiking path, getting outside for a ruck, or taking the stairs instead of the escalator. At the heart of the Goruck initiative, it's simply about doing that little bit extra whenever you can.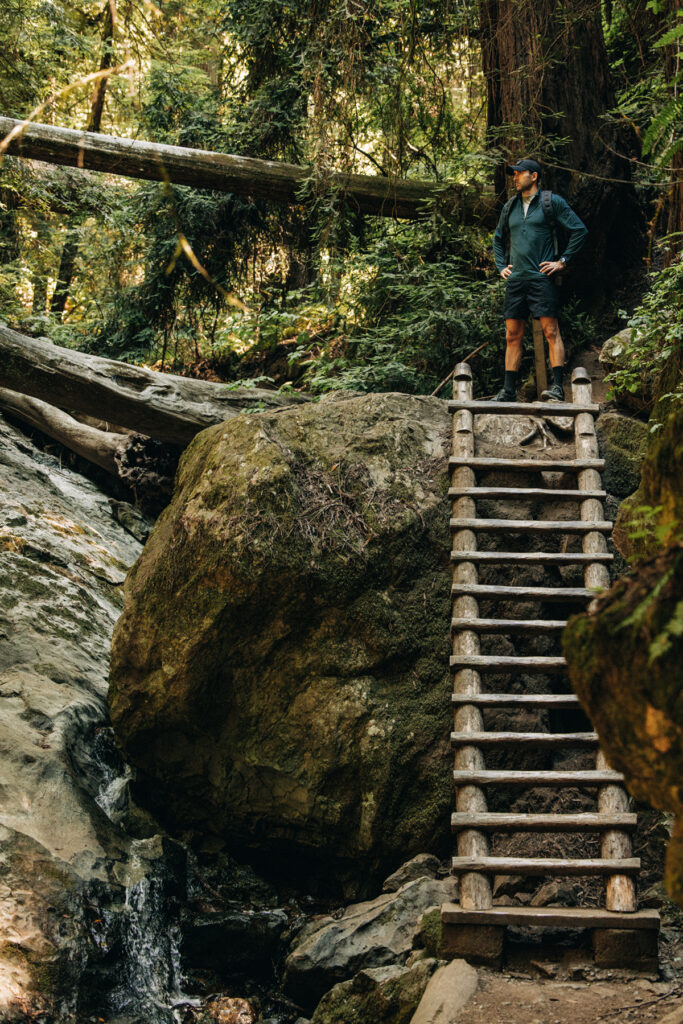 Everything in The Hard Road Loadout is designed to perform under pressure and withstand years of abuse, allowing the wearer to stay focused on the goal at hand. With prices ranging from just $28 – $550, The Hard Road Loadout Collection includes a hat ($28 retail), cargo shorts ($98), shell ($198) (all constructed from an exclusive new version of Goruck's legendary ToughDry fabric), a merino base layer T-shirt ($98), and a merino ½-zip ($158), as well as the brand's GR1 backpack in waxed camo ($550, produced by Halley Stevensons in the UK, and limited to 100 units).
To put this limited edition loadout to the test, the two brands put it in the hands of author, professor, and outdoor adventurer Michael Easter. Easter recognizes the benefits of passing up on the easy route, with his first book, "The Comfort Crisis," being a passionate call to embrace daily discomfort.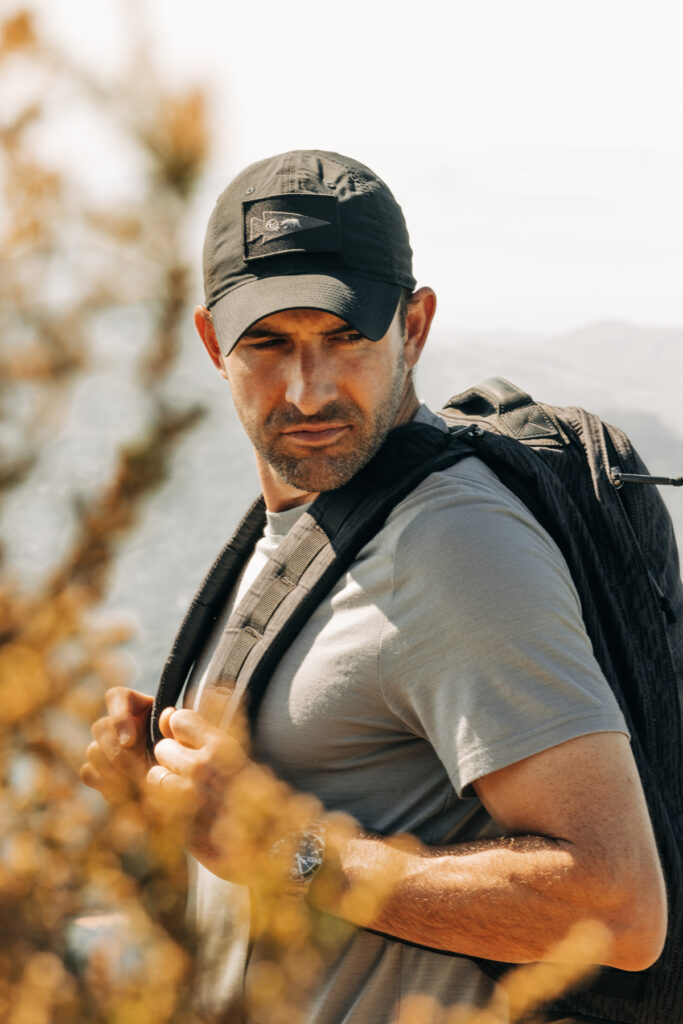 In his latest book, "Scarcity Brain" (set to release on September 26th), Easter sets out to correct the modern consumer mindset that drives people into perpetual dissatisfaction and emboldens us to live a life of ever-present gratitude. While researching for his first book, Michael learned that 98% of people will choose short-term comfort over long-term growth, and this revelation led him to raise a rallying cry to be the 2%. It's time to gear up, to challenge oneself, find new limits, and do hard things.
Founded in 2008 by former Green Beret, Jason McCarthy, Goruck is headquartered in Jacksonville Beach, Fla. Goruck prides itself on building the toughest rucking and workout gear on the planet backed by a lifetime guarantee.