UGG TAPS LIL YACHTY TO FRONT JEREMY SCOTT COLLABORATION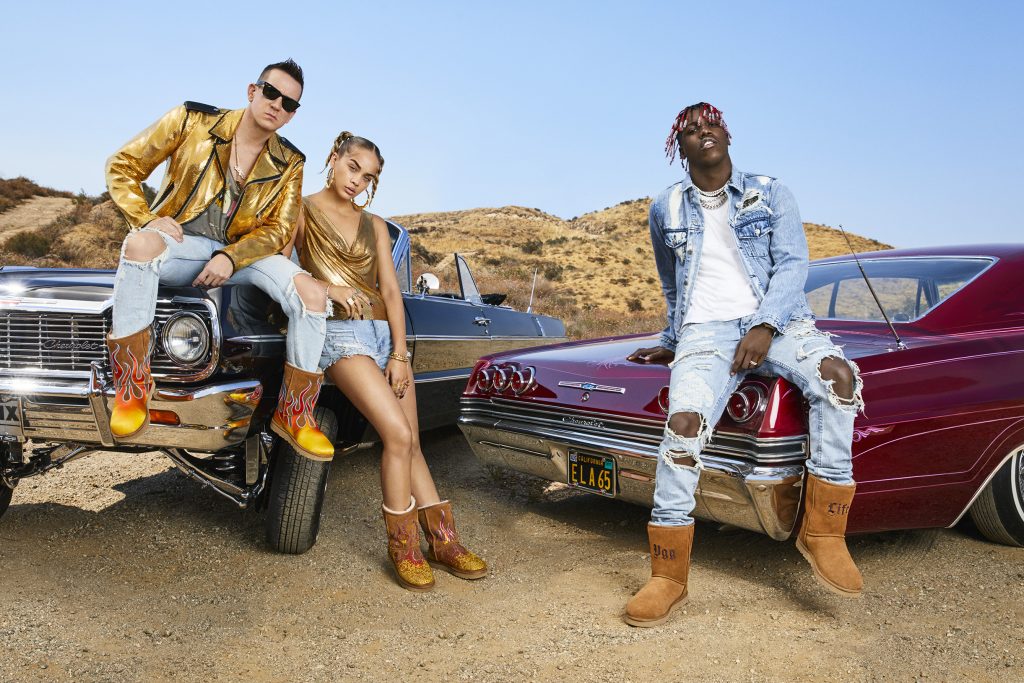 In an effort to make the classic Ugg boot fashionable again, designer Jeremy Scott has teamed up with the brand on a special collaboration and campaign, slated to debut in September.
Musician Lil Yachty and model Jasmine Sanders star in the campaign that highlights Scott's spin on iconic Ugg styles. Shot outside Los Angeles, the collection pays homage to the California spirit and Los Angeles pop culture throughout the ages. The limited edition collection, which features Ugg footwear styles for men, women, kids and babies, will be available in an exclusive distribution worldwide with prices ranging from $90 to $1,195.
The campaign was shot by noted photographer Marcus Mam and both stars were dressed by two-time Oscar-nominated costume designer Arianne Phillips. Scott created custom pieces that complemented the featured footwear styles.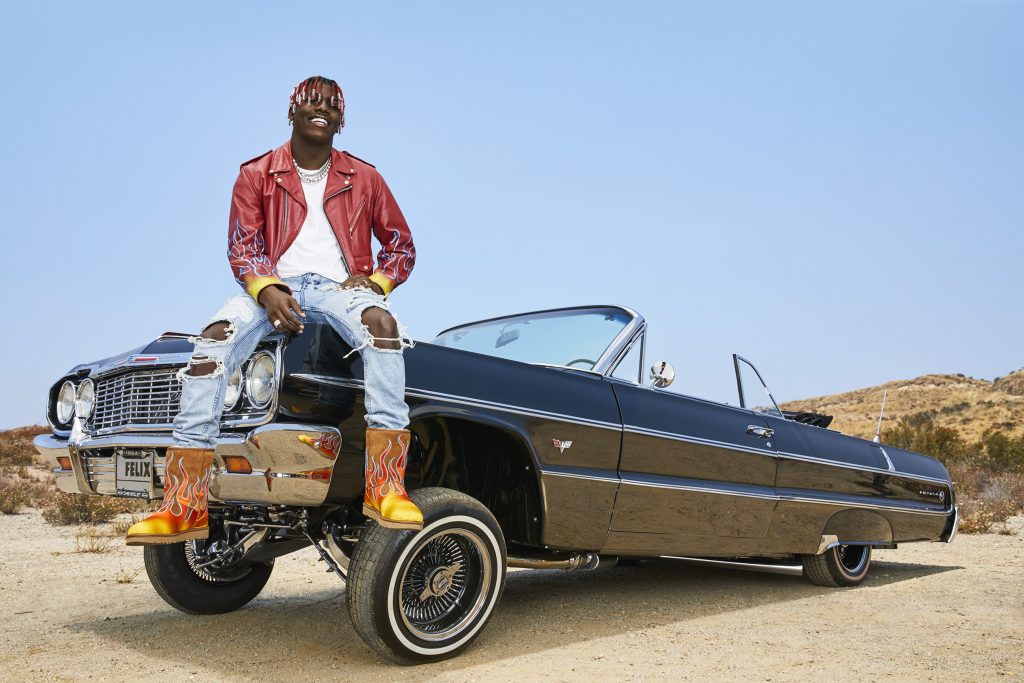 The collection is comprised of eight style-focused silhouettes. Highlights include: the Classic Short Jewel; the Classic Short Crystal Flames; and the Classic Short Flames, all of which blend Ugg heritage materials with Scott's signature flair. Featuring hand-sewn beads and jeweled hardware specifically selected by Scott himself, each boot's jewel placement takes up to one week to complete and is done entirely by hand.
The capsule collection is available at select global retailers and is exclusively sold at five North America luxury retail stores including: IntermixOnline.com; Just One Eye in Los Angeles; Serenella in Boston and Nantucket, Massachusetts as well as its Palm Beach, Florida location; Chuckies in New York City; and David Lawrence in Bellevue, Washington.