URBAN OUTFITTERS LAUNCHES EXCLUSIVE FILA COLLECTION FEATURING HELLO KITTY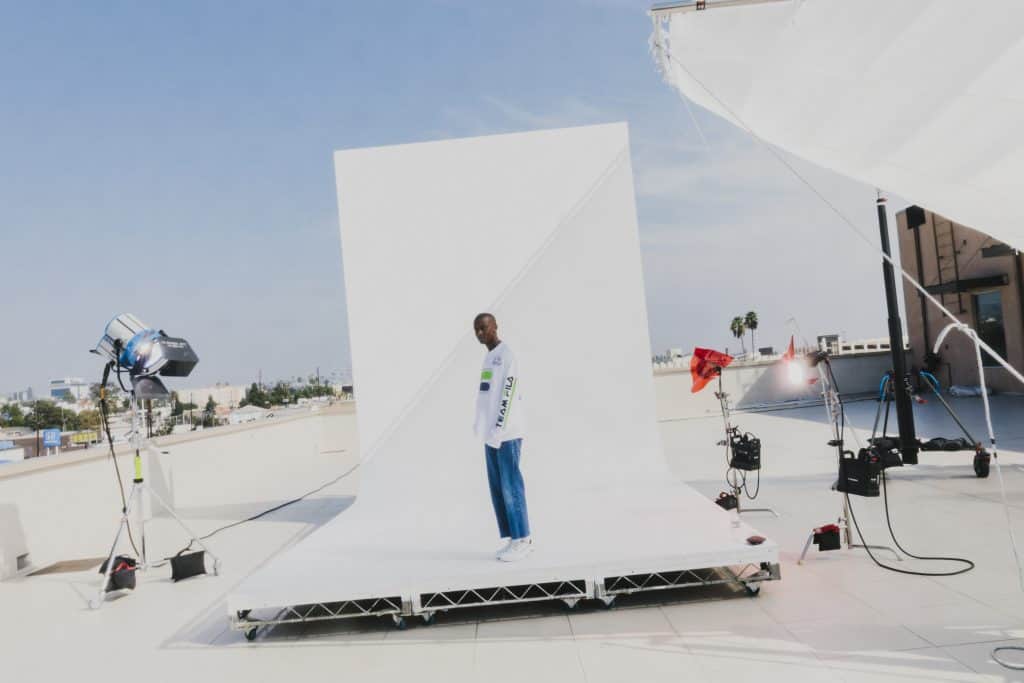 Pennsylvania-based lifestyle retailer Urban Outfitters has launched the exclusive new Fila x Sanrio collection featuring global pop icon Hello Kitty and her friends Keroppi, Chococat and Badtz-Maru. The brands' newest campaign highlights a dual-gender assortment donning the signature Fila logo alongside the Sanrio characters. The collection, only available at Urban Outfitters, consists of women's apparel and accessories featuring Hello Kitty, and men's apparel incorporating Hello Kitty, as well as Keroppi, Chococat, and Badtz-Maru in a moto-themed setting.
The men's collection consists of a short-sleeve tee, long-sleeve tee, pullover sweatshirt, zip jacket and matching joggers, and a mesh jersey shirt. The 8-piece women's assortment includes a hoodie, long-sleeve tee, short-sleeve tee, polo shirt, shorts and a skirt, as well as a bandana and bucket hat. Both the men's and women's pieces have a sporty, whimsical take – with women's styles pulling inspiration from classic tennis silhouettes and men's from motocross gear. Prices range from $20 to $119.
To launch the collection, the brands will host an event at Urban Outfitters' Space 15 Twenty in Los Angeles on Thursday, November 9. The event will feature a live performance by Los Angeles-based recording artist, Buddy, who will perform music off of his recently released EP Magnolia. To open the show, there will be a set by DJs and twin sisters SimiHaze. Buddy, Simi, and Haze also serve as the faces of the editorial campaign. Doors open at 7:00 pm PST with the show starting at 7:30 pm PST.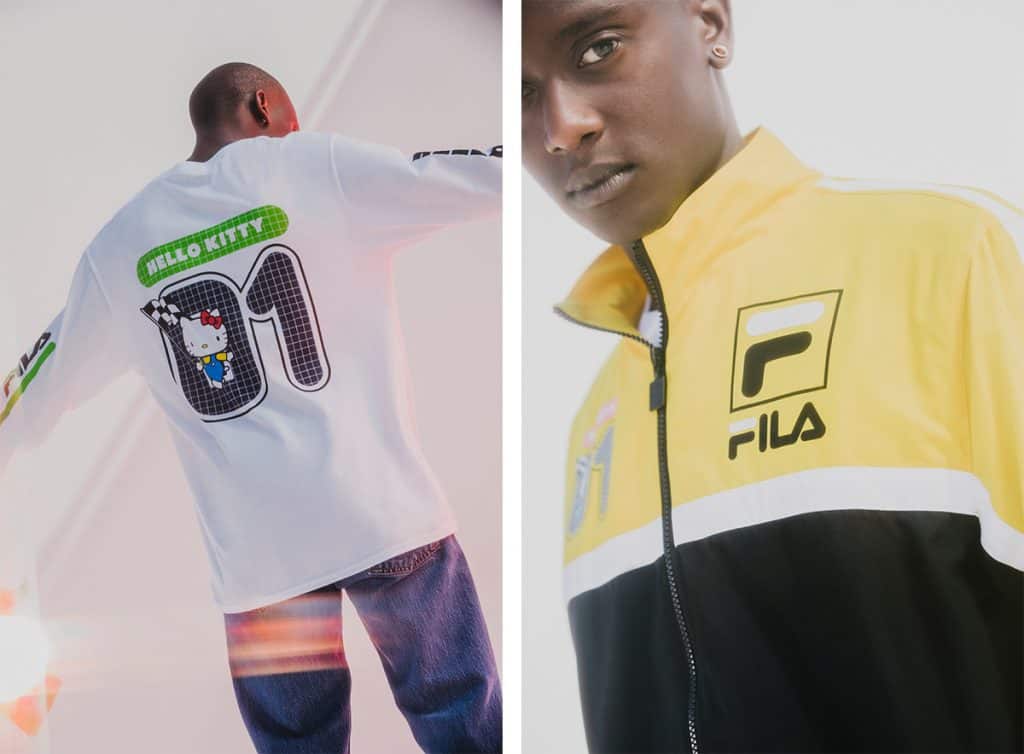 "Hello Kitty has been a cultural icon for over 40 years," said Colby Black, general merchandise manager of men's at Urban Outfitters. "I have always been intrigued by the wide scope of consumer products that have integrated the story of Hello Kitty into their design aesthetic – from sandals to coffee, to airplanes, and even microwaves. We were working on a new project with Fila for ComplexCon and just by chance had a phone call with Sanrio the same week. By the end of the conversation, we all agreed that this could be a perfect moment to align Urban Outfitters, Fila, and Sanrio. We are excited to present this one of kind, limited edition collection."
"We are thrilled to add Hello Kitty into the mix for our latest collaboration with Urban Outfitters," added Danny Lieberman, senior vice president of apparel at Fila North America. "We've created an exclusive set of styles that playfully fuse FILA's iconic logo with Sanrio's most beloved characters."
The Fila x Sanrio collection is now available in select Urban Outfitters stores in North America and Europe, as well as online at urbanoutfitters.com and urbanoutfitters.eu, and will also live across all Urban Outfitters social and web platforms.