VIEWS ON MENSWEAR AND LIFE FROM CANADIAN INDUSTRY LEADERS
On a recent trip to Toronto, I had the pleasure of meeting with a trio of menswear innovators I'd heard much about over the years.  Here are insights from Al Israel, Patrick Assaraf and Saul Korman.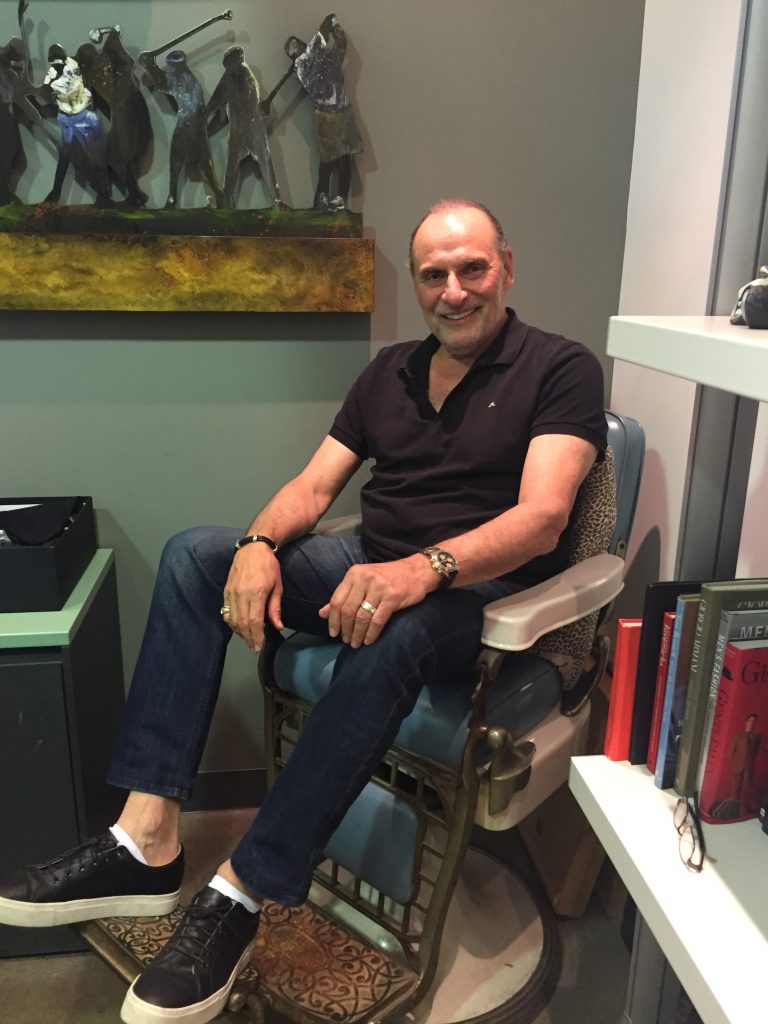 Al Israel has quite the resume! The son of Holocaust survivors who met in a displaced persons camp, his parents arrived in Canada with no money but lofty goals. "My dad always worked two or three jobs but his children were going to be professionals," shares Israel. The plan was a career in law but somehow, the menswear business kept intervening, with stints at Harry Rosen (Israel was the first manager of the Bloor Street store in 1974), Lipson shirts, YSL, Baumler, Armani, GFT Canada, and the list goes on. These days, as the CEO of brand-building agency Triluxe, his key brands include Sand, Circolo 1901, J. Lindeberg (purchased in 2001) and JKT, a hot collection he started a few years ago to fill a void between cheap blazers and Italian luxury. Among his success secrets: "Rather than sell online, we use our website to direct customers to local dealers."
There are few industry execs with a better handle on today's retail challenges than Israel (whose other passions include golf and his grandchildren). "Department stores need a clearer point of view, a more specific focus," he maintains. "With the spike in e-commerce they need to re-think their online strategy and they certainly need a smaller footprint. Unfortunately, their ability to sell regular-price merchandise has evaporated." As for specialty stores, they have his vote. "I predict the independent stores have a promising future. The good ones have the best assortments and the best level of personalized service in the world, which men still need. So I'm a believer: you have to be an optimist to be in this business."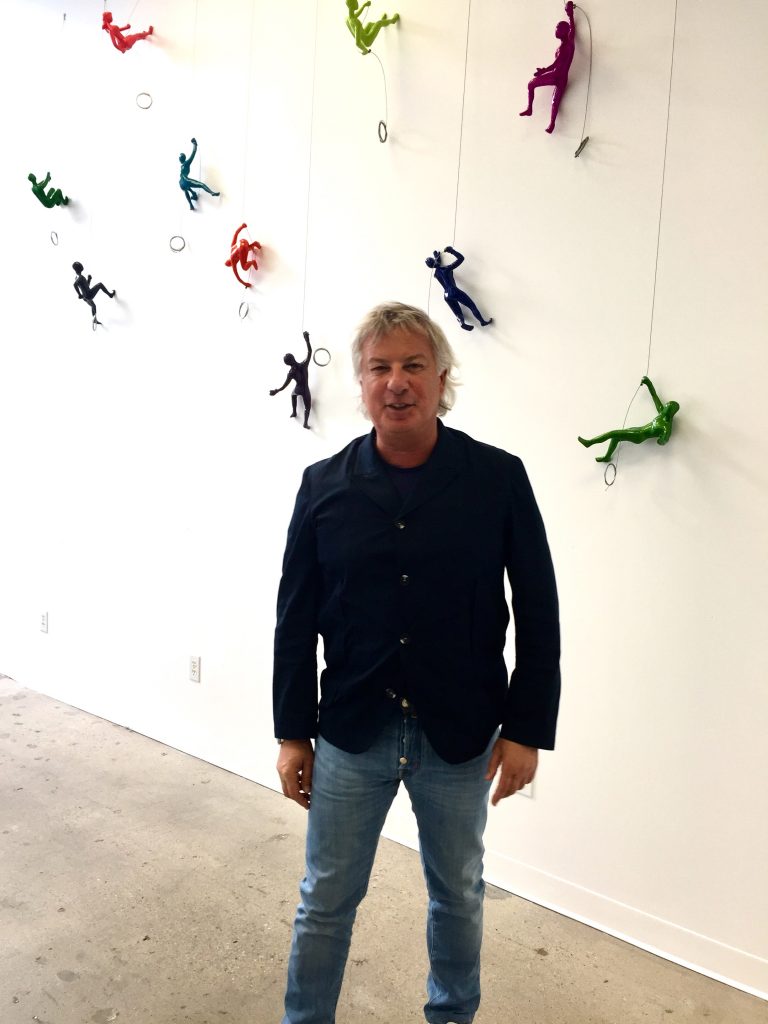 Patrick Assaraff founded PYA as an importer (Mondo Di Marco, 4 You) in 1991 and then started his own brand in 2011.  In addition to his namesake brand, he also does Toscano and private brands for upscale retailers. His eponymous collection of sophisticated high-quality luxury basics is sold in the best stores in North America. Using Italian yarns and innovative technology, he creates modern-fit knitwear with softness, stretch and style at very impressive pricepoints (super pima T-shirts with high-end stitching start at $65 retail Canadian; jackets at $495). "For six months a year I travel the world, searching for inspiration and visiting my factories, to which I'm very loyal. We teach them, they teach us, it's an ideal relationship."
Known for his larger-than-life personality, Assaraf describes himself as "constantly wired. I'm a little A.D.D., a little crazy, but the most focused designer you'll ever meet. I believe you have to mentor your team in a serious way. When I freak out, I explain why. When I'm quiet, it's not a good thing."  Assaraf's other passion is horses. "Before you get on a horse, you need him to trust you. So you invest a tremendous amount of time comforting him and gauging his mood, all for five minutes of heaven. It's not all that different from what we do in the menswear business."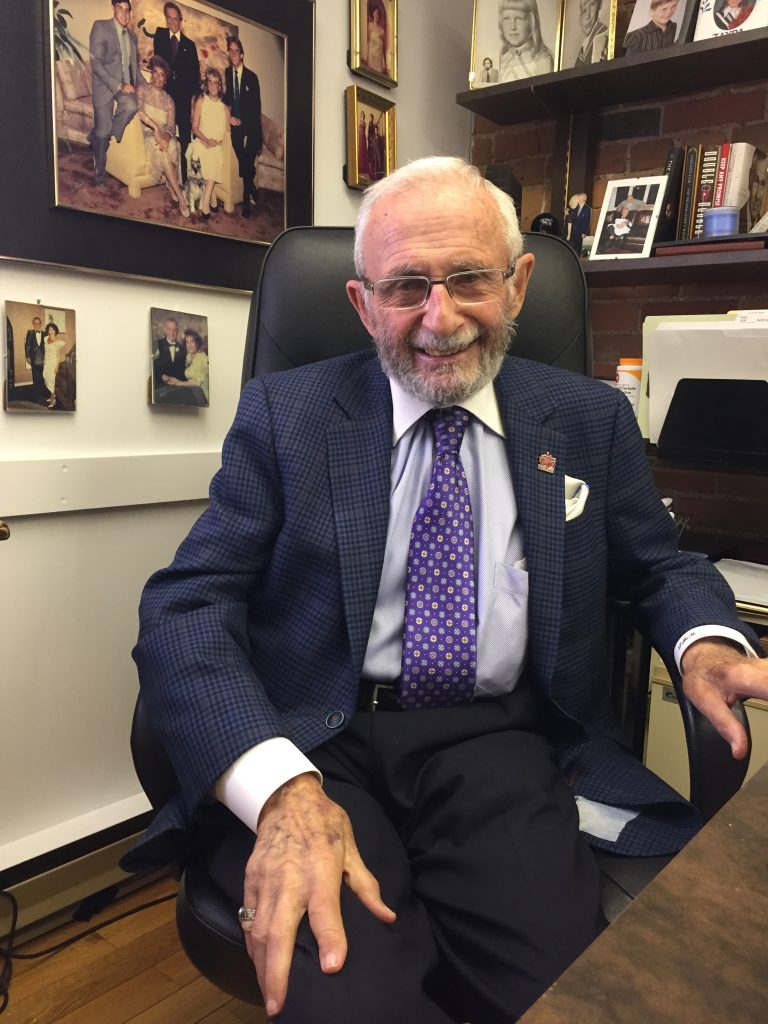 Even with the erratic state of retail, Saul Korman of Korry's continues to do well in his legendary store on Danforth Street. "There's no rhyme or reason for the ups and downs these days," Korman confides. "We'll do $30,000 one Saturday, $12,000 the next. We have events all the time and I believe some people come by just to be on my radio broadcast,"
Which is just what happened to me. I stopped by the store to visit with Saul, who spontaneously featured me on his famous radio show, unabashedly announcing that the editor of MR magazine was in Toronto to interview Jeff Farbstein and the terrific team at Harry Rosen. Enthusiastically singing the praises of his competitor: that's Saul Korman — outspoken, gracious, and a true class act!