WARMTH AND STYLE SEEN DRIVING THE OUTERWEAR MARKET INTO NEXT FALL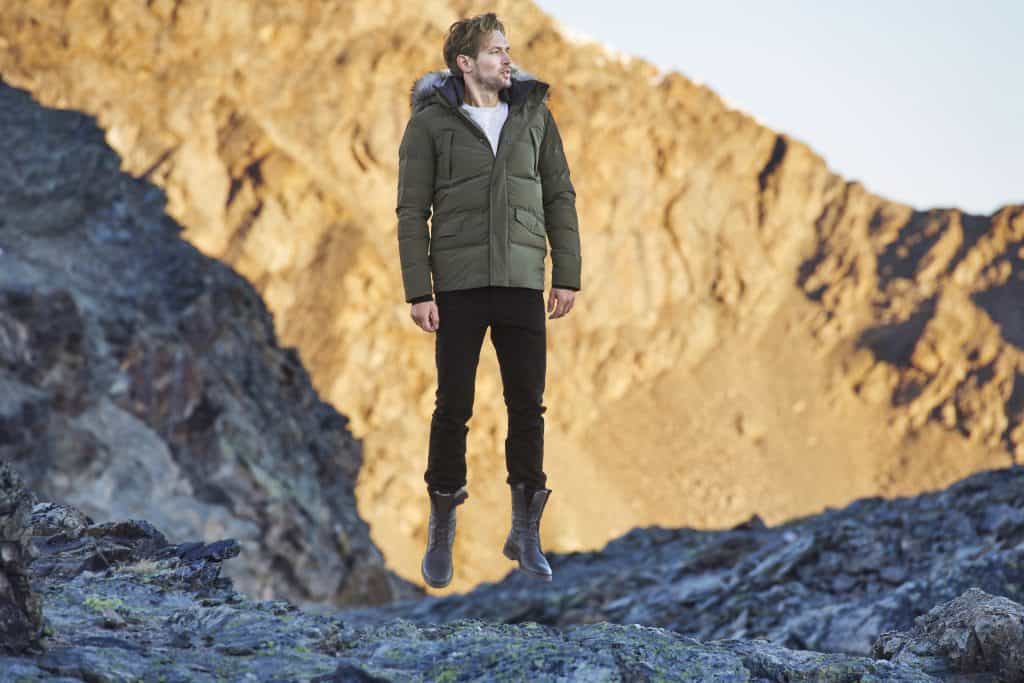 As we all know, temperatures reached record lows throughout much of the country in January, from the typically chilly North to the usually warm South. So it's far from surprising that both retailers and manufacturers reported a healthy outerwear season. For fall '18, the trend should continue with parkas, overcoats, sweater vests and other pieces all ensuring that consumers can both keep warm and look stylish.
"We're finding that our customers not only want to be comfortable; they don't want to look dated," says Ken Giddon, owner of Rothmans New York. "So many men are finally replacing the outerwear that they have had for years or decades in their closet. Especially in New York, people are 'tightening up' – they don't want to keep anything that looks or feels too bulky."
Yet, even though the "Michelin Man" look is definitely out of style, the demand for down-filled outerwear and parkas remains strong, both in urban areas and on the ski slopes. "Down outerwear trended very well this winter, as would be expected with the frigid temperatures the Eastern seaboard saw this year. So we expect the puffer trend to continue strongly there for fall and we will also see more graphic, ski-inspired parkas," says Justin Berkowitz, men's fashion director at Bloomingdale's.
"We will be offering many updates to our technical ski collection, including a brand new insulated ski parka," says Heifara Rutgers, co-founder and president of five-year-old, Colorado-based brand Aztech Mountain.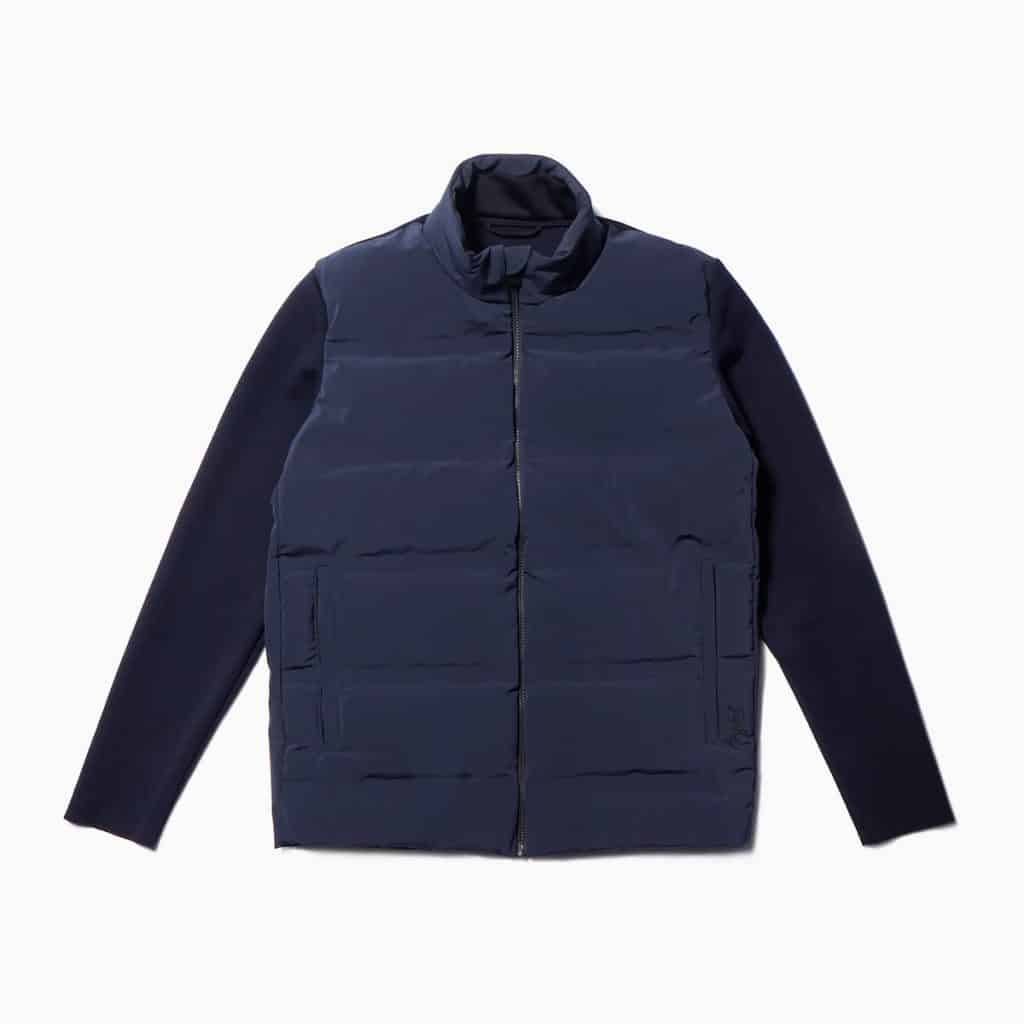 "Parkas are still in high demand by both consumers and especially by retailers who are looking for ways to keep this segment fresh and lucrative," says Mike Arbeiter, president of Minneapolis-based Fisher + Baker. "Because we anticipate the sell-through in this category to be significant this year, it leaves the door open for new parka opportunities next winter. Therefore, we expect retailers will seek out parkas with both a clean and traditional aesthetic, along with true technical performance under the hood. For fall, we will be introducing our Manitou Parka, which both exceeds the industry standards for warmth and waterproofness, and features clean lines, horn buttons and a removable fur faux trim on the hood."
Many of those same features – including removable fur (real and faux) – will be available on some ski jackets offered by luxury Swiss brand KJUS. "We plan to offer a wide range of products this fall," says Kelly Lindsay, head of marketing for the 18-year-old company. "There will be premium down jackets that people can wear in 0-degree weather, as well as lighter shells that can be used for layering."
Meanwhile, fashion favorite Bogner will offer a variety of heavyweight and lighter styles, all described by the company as "luxury styles with timeless designs."
As in past seasons, layering seems to be the most important word in the outerwear industry right now. "We feel there is a real demand for multi-layered technical pieces that can be worn throughout the fall season, then into winter and even spring," says Brad Sherman, vice president and general manager of Minneapolis specialty store Hubert White.
"We believe there is a real value in customers owning a system of layering pieces that can be used together or separately. Plus, it doesn't have to be bought all at once; we encourage our customers to collect pieces over time."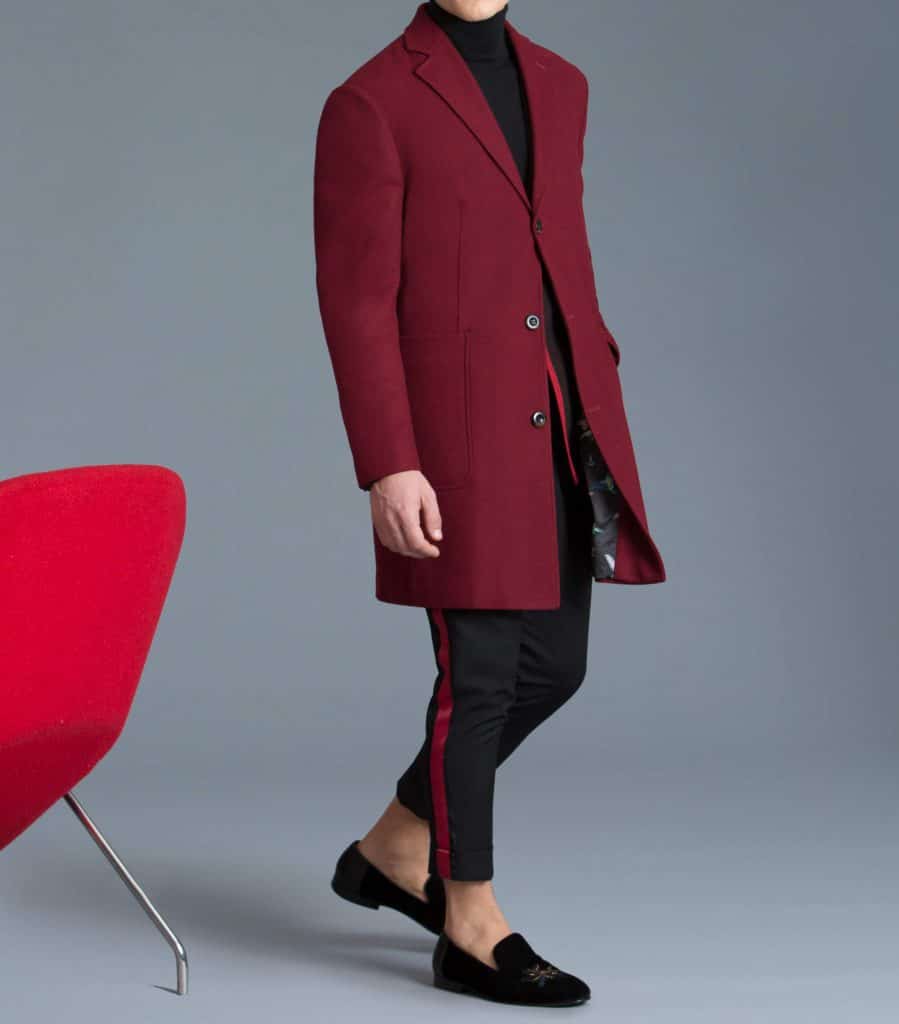 That sentiment is one big reason many manufacturers are adding all sorts of possible "layering" pieces into their offerings. Making a big comeback this fall is the overcoat, which was seen on numerous European runways in January and is also a favorite of American companies like Peerless Clothing. "There is a definite fashion resurgence in this category and our overcoat bookings in our Tallia collection are very strong for fall," says Ronny Wurtzburger. "We are offering everything from classic camel hair coats to multi-colored furs, coats with velvet trim and even mid-length DBs. And stores are buying them; we don't have to push them into ordering."
Of course, overcoats are only one part of the current layering equation, with numerous other options available to consumers. "We're very high on creating pieces that can be worn as a luxury layering system or as a stand-alone piece," says Patrick Mocorro, sales and marketing manager of clothing and accessories at Beretta. "We particularly love jackets and coats that are made of traditional wool and on which we layer a water-repellent wax coating that gives the coat a new texture and look, as well as using new technology to bond windproof and waterproof linings into wool coats."
Says Arbeiter: "Demand is growing quickly for transitional apparel that can do more than just bridge the gap between seasons, and can instead live in all seasons. One of our new mottos is that 'autumn is the new everyday.' Also, there is definitely a recent upswing in retailers buying highly functional rainwear, such as waterproof and windproof trenchcoats."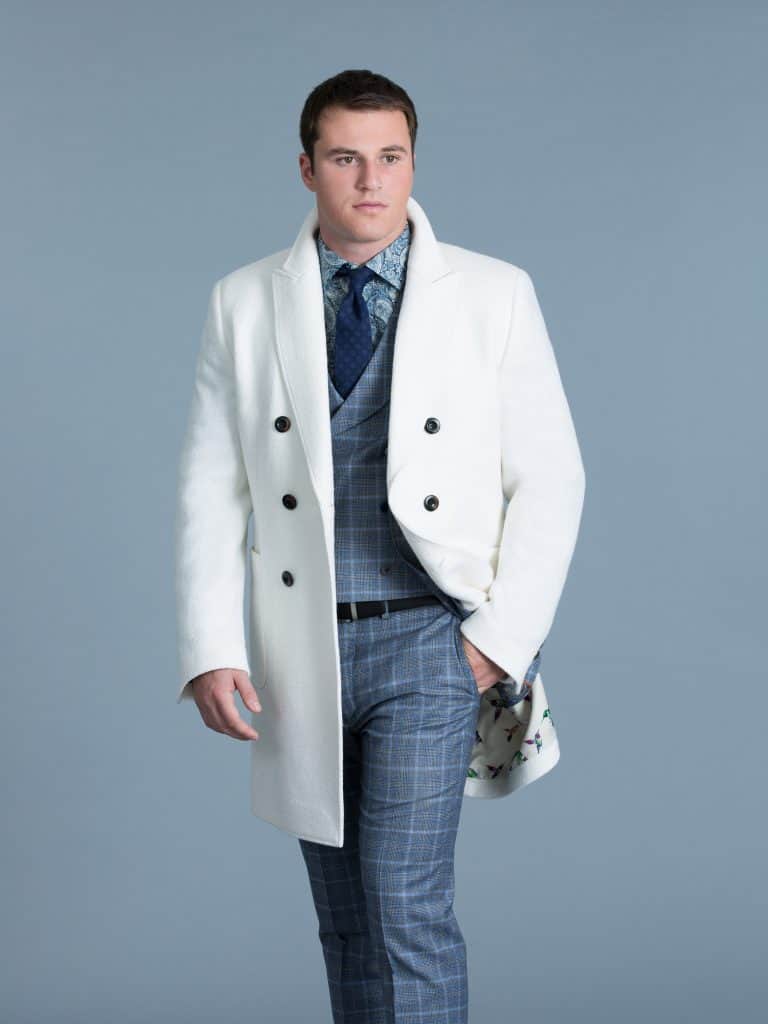 Adds Ron Rheingold, president of Weatherproof Vintage: "One of the many trends we see in the market is the evolution of ¾-length waxed outerwear with a rainwear vibe. We consider it the third layer completer piece to any man's wardrobe."
Currently, Survivalon is seeing great success with its Madison 305 model, a longer-length cotton topcoat which is both windproof and water-repellent and has a stowaway hood. "It's a fabulous coat, especially for men who commute to work every day," says co-owner Bert Pulitzer.
Another concept that continues to sell well is Rainforest's Thermoluxe system, which is being expanded for fall 2018, says president Jack Wu. It's soft, lightweight, water-repellent and keeps wearers warm through a power pack that fits into its pockets and has three temperature settings (100, 110 and 120 degrees). "It's quite versatile and provides a great alternative to traditional, heavy outerwear," says Wu.
Still, coats are only a part of the current outerwear story, with retailers and manufacturers stressing the importance of men owning lighter layering pieces such as shirt jackets, vests, and pullovers.
"We sell a lot of vests, since our clients like to wear them beneath their outwear and even under their sportscoats and suits," says Rothmans' Giddon. "We did really well with one from Victorinox, but since they discontinued their apparel, I really need to find something perfect to replace it."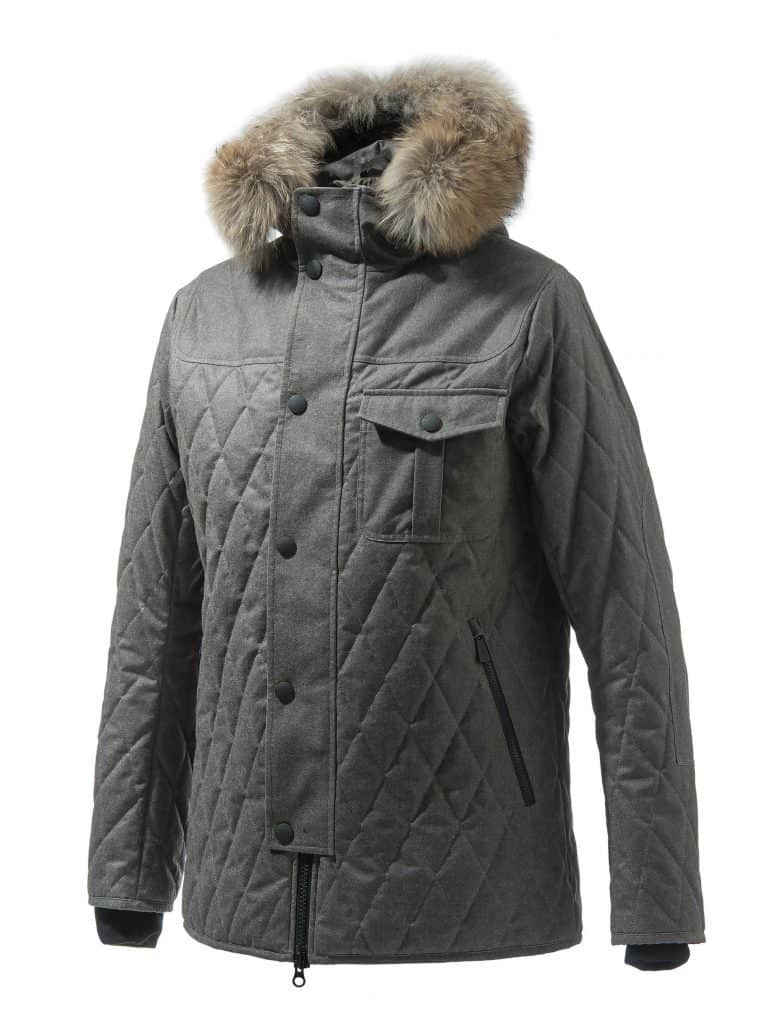 "Vests have become among our most key items," says Robin McVicar, buyer at Connecticut's Darien Sport Shop (which carries such outerwear brands as Peter Millar, Ralph Lauren, Faherty, Stenstrom, Sanyo and Greyson.) "We also found significant growth this year with lightweight shirt jackets, hybrid pieces like fleece-lined waterproof sweaters, quilted vests and jackets. I expect that trend to continue this fall."
One company trying to make its mark in this area is Avalanche Outdoor. "We've found that the pieces that work well as both transitional outerwear and layering pieces really expand the outerwear category, no matter what the climate," says the company's management. "For the shirt jacket and pullover classifications, making them soft and easy to wear are our top priorities and we expect them to top our own best seller list."
At Aztech Mountain, a popular item is its Dale of Aspen sweater jacket, which combines four-way stretch waterproof nylon with water-repellent merino wool. "It gives a guy something that keeps him warm and lets him look great away from the slopes," says Rutgers. "We're also adding a new thermo-welded down filled blazer. to our collection."
Here's the biggest takeaway for fall '18: men might need to make a little extra room in their closets so they can include multiple pieces of outerwear in their wardrobe and stop worrying so much about climate change.