YEAR IN REVIEW: TOP 10 POWER MOVES OF 2017
As the year comes to a close we recap this year's top read and most popular stories. Take a look back at the top 10 important executive comings and goings of 2017.
---

Saks Fifth Avenue has announced that it has promoted Louis DiGiacomo to senior vice president, general merchandise manager, overseeing all of men's at the retailer. He succeeds Tom Ott, who was named chief merchant of Saks Off 5th and Gilt last month. He will report to Tracy Margolies, the retailer's chief merchant.
DiGiacomo, a 22-year Saks veteran who most recently served as divisional merchandise manager of footwear, accessories and men's private brands, has been promoted to general merchandise manager of menswear for the upscale retailer.
In his more than a two-decade career at the store, DiGiacomo has held a variety of positions. He began his career as an executive trainee in 1995 and has since served in positions including assistant buyer for home and gifts; assistant buyer, men's designer sportswear; planner and buyer in men's sportswear; and DMM of men's, home and gifts.
---
Antonio K. Ciongoli, co-founder and creative director of Eidos, has announced that he is leaving the company after this season to launch a forthcoming brand. Details on the new brand were not disclosed. Ciongoli will retain his equity stake in Eidos after he departs.
Ciongoli has led Eidos for four and a half years since he pitched the brand concept to Isaia Napoli, the company's majority shareholders. In that time, Eidos has evolved from a small collection focused on classic tailoring to a global luxury wholesale brand that is sold in over 40 locations worldwide including Barney's New York, Lane Crawford and Mr. Porter.
---
J.C. Penney Company, Inc. has announced that Jeffrey Davis is joining the company as executive vice president and chief financial officer, effective today. He will succeed Andrew Drexler, who has been serving as the interim chief financial officer while the company completed its search. Davis will report to Marvin R. Ellison, chairman and chief executive officer of JCPenney.
In his role, Davis will be responsible for all financial operations of the company, including the oversight of finance teams at the JCPenney home office and shared services center in Salt Lake City. Among his primary objectives will be to continue the company's progress in identifying earnings growth opportunities, optimizing pricing, exercising SG&A discipline, managing inventory levels and deleveraging debt.
---
British luxury brand Burberry has announced that Gianluca Flore has been appointed the president of its Americas business. Flore succeeds Donald Kohler, who has accepted a new opportunity and will leave the business on July 1.
Flore joins Burberry after almost a decade at Kering Group, where he was most recently the chief executive officer of Brioni. He previously worked at Bottega Veneta, first as president of the Americas and later as worldwide retail and wholesale director and CEO of Asia Pacific. He has also worked at Fendi and La Perla as head of Americas.
---
Ralph Lauren Corporation has announced that Stefan Larsson, president and chief executive officer, will depart from the company on May 1. A search for a new chief executive officer will be conducted. The company will continue to execute the Way Forward Plan announced in June 2016, and chief financial officer Jane Nielsen will lead the execution of the Plan until a new CEO joins the company.
"Stefan and I share a love and respect for the DNA of this great brand, and we both recognize the need to evolve," said Ralph Lauren, executive chairman and chief creative officer. "However, we have found that we have different views on how to evolve the creative and consumer-facing parts of the business. After many conversations with one another, and our Board of Directors, we have agreed to part ways. I am grateful for what Stefan has contributed during his time with us, setting us in the right direction with the Way Forward Plan."
---
Changes are still in full swing at struggling American retailer J.Crew. The company has announced today that it has named James Brett as chief executive officer, replacing current CEO Millard Drexler. Drexler will remain at the company as chairman and Brett will assume the CEO position this July and will also join the company's Board of Directors.
The company went on to state that Michael J. Nicholson will remain as president, chief operating officer, and chief financial Officer of J.Crew Group, Inc. and Libby Wadle will remain as president of Madewell.
---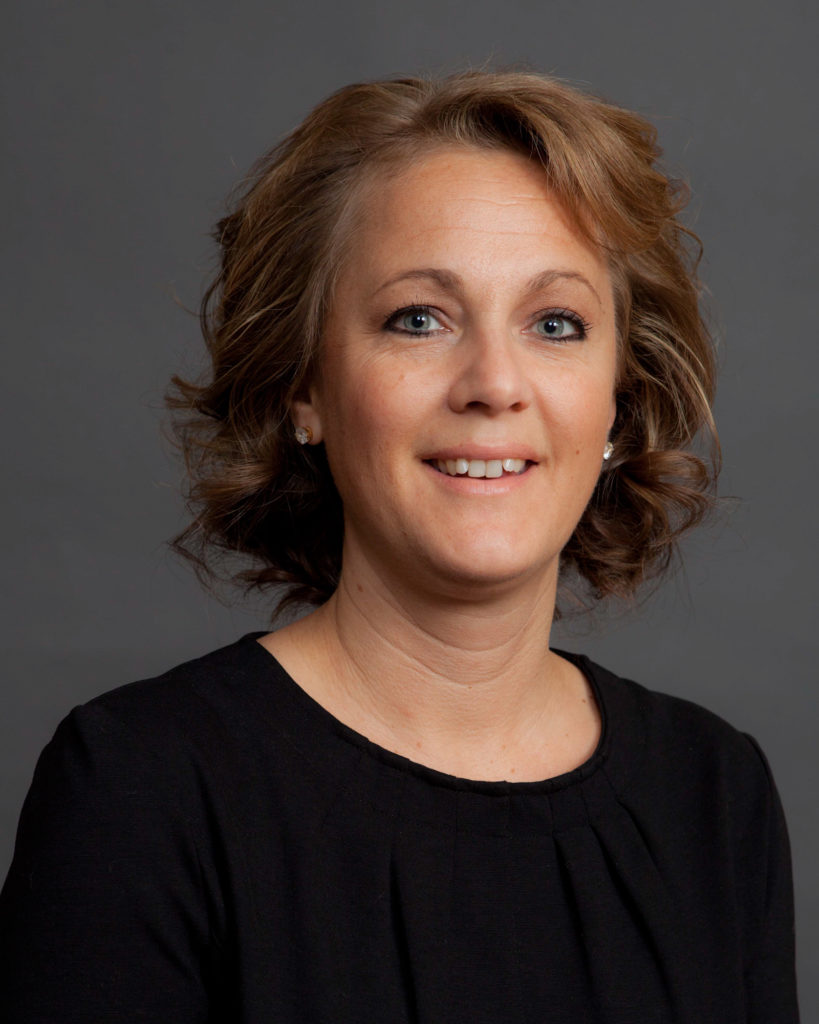 Paige Thomas will be taking on the assignment of Nordstrom EVP, General Merchandise Manager (GMM) for Men's and Kids. She succeeds David Witman, who will be retiring on February 15 after 27 years at the retailer.
Thomas joined Nordstrom in 2012 as its first GMM for Rack where she led aggressive growth and expansion with 100 new stores, launching nordstromrack.com and recently supporting integrated off-price merchant teams across Seattle, New York, and Los Angeles.
---
Sequential Brands Group, Inc. has announced that Karen Murray has been appointed chief executive officer of the company. Murray has also been appointed to serve as a director of the company. A strong operator who has a depth of management and industry experience, she was most recently president of VF Sportswear, a wholly owned subsidiary of VF Corporation, one of the world's largest apparel makers. Murray is replacing Yehuda Shmidman, who is stepping down from his position at the company and as a member of the Board of Directors.
Prior to joining Sequential, Murray was the president of VF Sportswear, where she oversaw the $1.2 billion global brand, Nautica, as well as Kipling. She joined VF Sportswear, in 2007 as president of its Nautica Men's Sportswear and Nautica Jeans Company businesses and the following year, she was appointed president of VF Sportswear. Murray began her career at Gant, where she remained for nine years before transitioning to Liz Claiborne. She assumed many different roles throughout her tenure at Claiborne, including president from 1998 to 2007.
---
Authentic Brands Group has announced the following executive moves and organizational developments.
Jarrod Weber is now executive vice president of Brands, and will lead ABG's brand management groups, driving business growth for the entire portfolio across strategic channels worldwide; Corey Salter has been named co-chief business officer and EVP of Celebrity & Entertainment, and will be responsible for all domestic and international C&E business development and continues to oversee all C&E brand management in tandem with Weber; and John Erlandson has been named co-chief business officer and EVP of Business Development, and will lead all domestic and international new business development.
---
Ralph Lauren Corporation has announced two senior executive appointments, further solidifying its leadership team in support of its Way Forward Plan.
Jonathan Bottomley has been named chief marketing officer, a newly created role for the company. He will be responsible for evolving Ralph Lauren's brand voice, leading the global marketing team and building cut-through marketing strategies across the company's brands.
Tom Mendenhall has been named brand president of Men's Polo, Purple Label and Double RL. In this newly created role, all men's brand functions will report into Mendenhall, including design and merchandising, and he will be charged with maximizing brand strength to improve sales growth.