ZAPPOS INITITATES FIRST-EVER CUSTOMER LOYALTY PROGRAM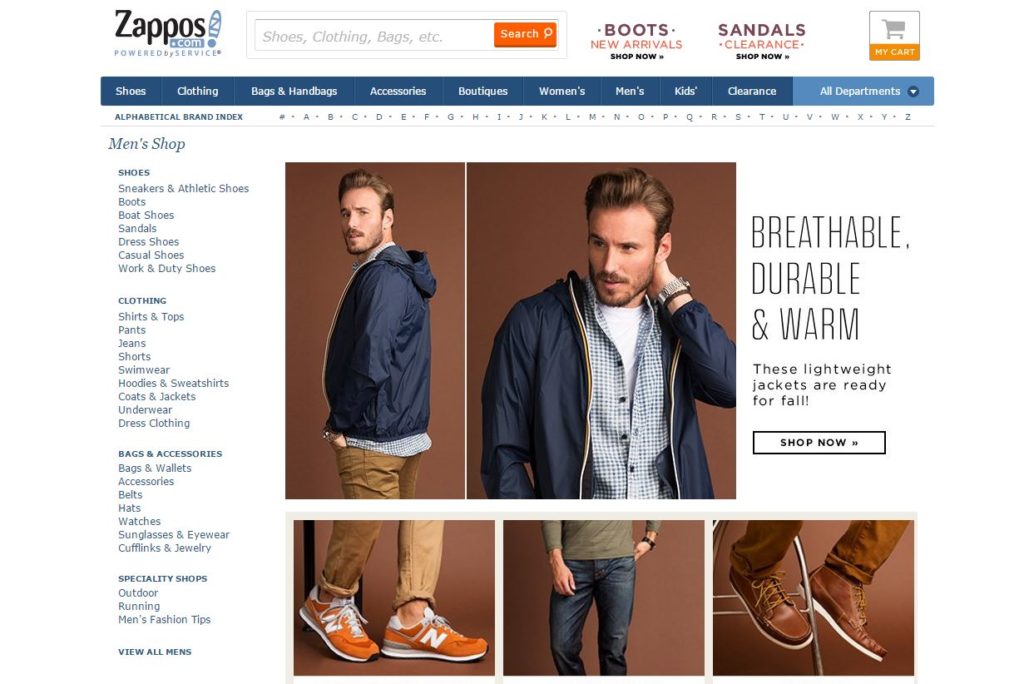 Online retailer Zappos.com has created its first-ever customer loyalty program, Zappos Rewards, which will allow customers to earn Rewards Points towards future purchases, get free expedited shipping on all orders, and receive early access to exclusive products and sales.
There are four tiers in the program: Silver, Gold, Platinum, and an invite-only Elite tier. Customers can earn Reward Points, earned through purchases, logging into Zappos.com on any electronic device, and writing reviews of performers. Other benefits of the program, depending on your tier, will also include a dedicated customer service phone number, free returns on orders beyond the company's current 365-day policy, and free UPS pickups for returns.
To celebrate Zappos Rewards, Zappos.com will surprise 1,000 customers at random by shipping customers one item from his or her "Favorites Wishlist." In addition, through October 31, existing Zappos.com customers will receive a $15 Zappos Rewards Code when they join the Zappos Rewards program to generate continued customer excitement.
"As we designed the Zappos Rewards program, our goal was to take our customer service to the next level," said Arun Rajan, COO of Zappos.com. "We leaned on one of our company purposes — 'To Live and Deliver WOW' — and we trust this program will truly wow our customers."