A BRITISH VIEW OF SPRING 2024 MENSWEAR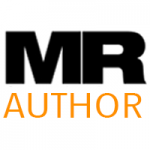 The UK Fashion & Textile Association (UKFT), with support from the Department for Business & Trade (DBT), accompanied a group of 40 British menswear and textile companies to the Windy City this August. With its great selection of retail buyers, the Chicago Collective has quickly become the show for British menswear heritage brands.
From a UKFT point of view, this was a particularly exciting event as there was a healthy emphasis on UK manufacturing and craftsmanship across the fashion and textile supply chain. Many of the attending companies are family-owned, with an emphasis on quality and sustainability. Several companies hold Royal Warrants and boast high-profile fans who appreciate product specialists.
From a personal viewpoint, it was exciting to see the Chicago Collective for the first time. When MR asked me to pull together some British highlights from the show, I struggled to narrow it down, but here's my selection:
Fox Umbrellas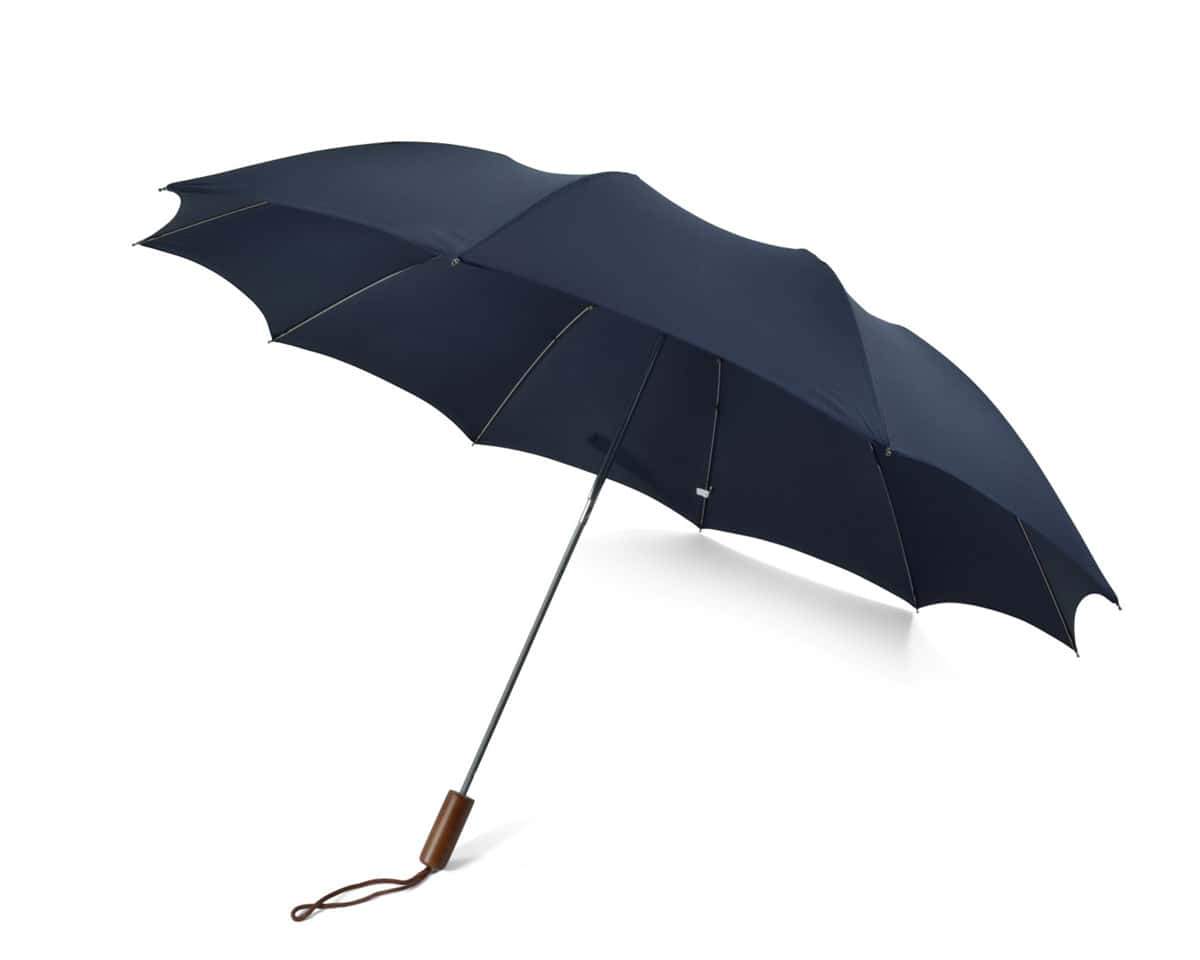 Ah yes, the umbrella. It would be remiss of me as a Brit to not bring up the weather and rain. As it rained during the first two days of the Chicago Collective, most show attendees seemed disappointed. Most except Huw Griffiths-Jones of Fox Umbrellas, who rubbed his hands with glee.
Fox Umbrellas are long lasting, beautifully crafted umbrellas that keep you looking dry and stylish in challenging conditions, in stark contrast to the cheap one you buy from the supermarket every time it starts to rain (only for it to break within minutes). The TEL2 Maple Straight model handily folds down to be kept in your bag for whenever adverse weather arises.
Far Afield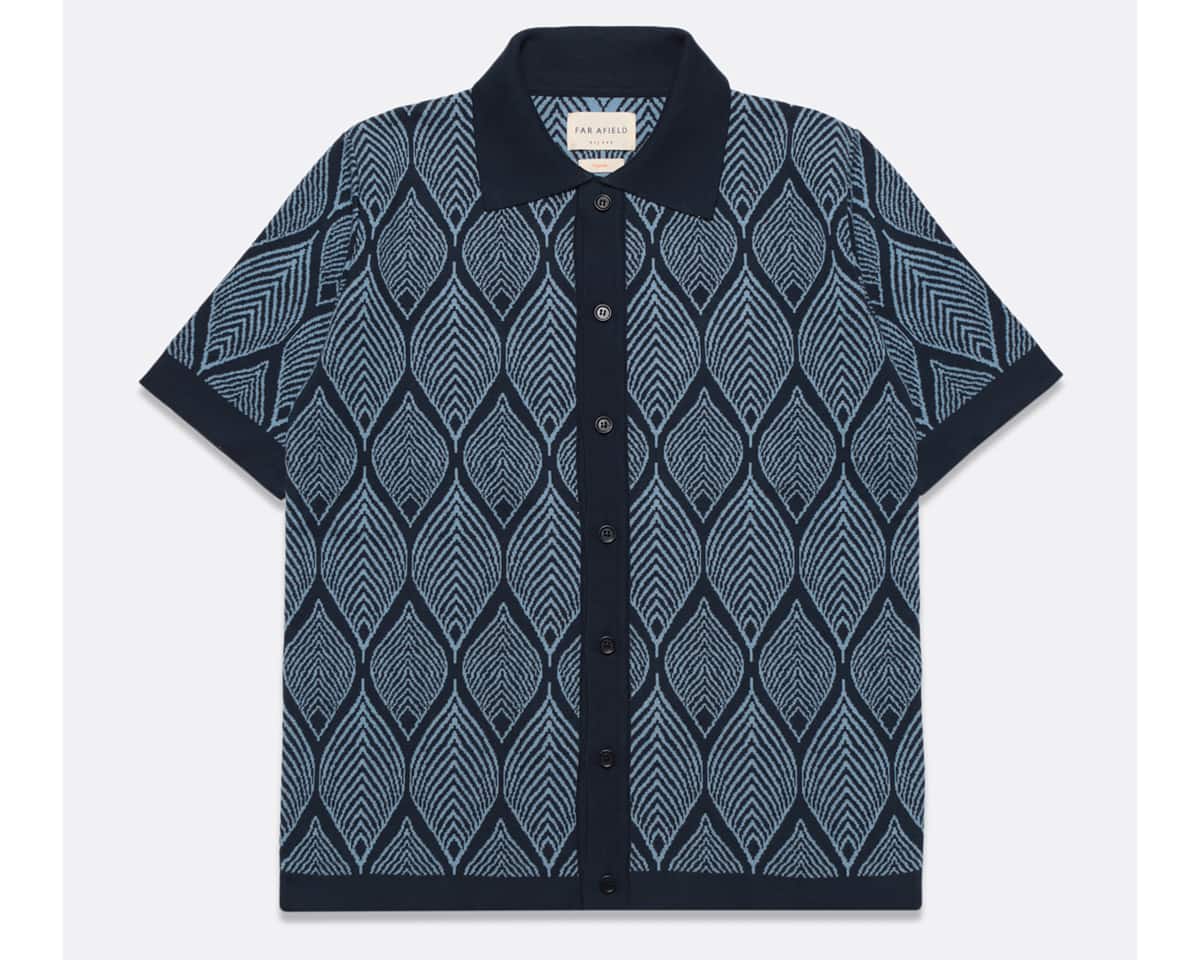 A collection that proved to be particularly popular in Chicago was Far Afield. The brand was founded by the Scholes brothers and showcases a contemporary menswear collection. Their knitted shirts proved to be particularly popular, providing a twist on a classic.
John Smedley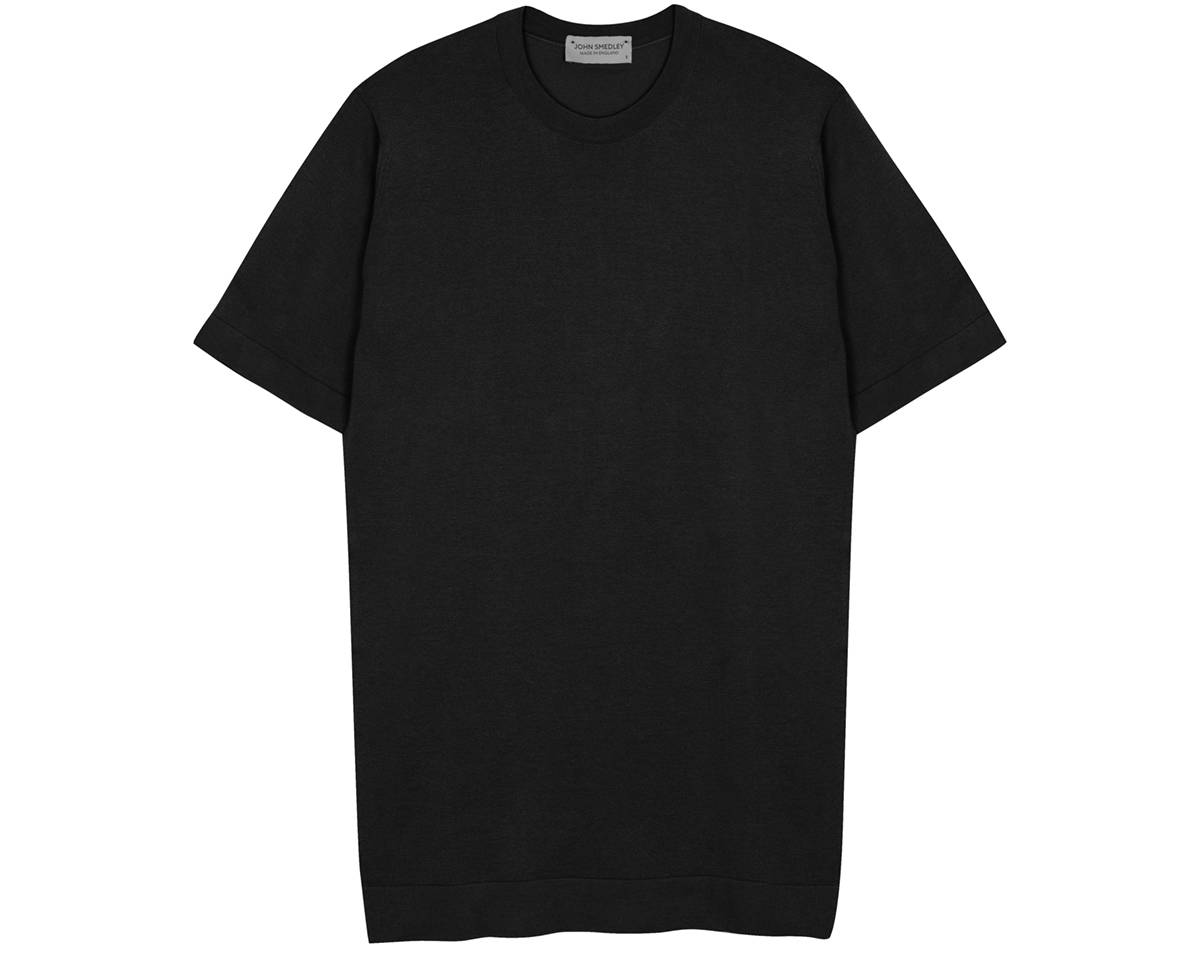 John Smedley prides itself on making the world's finest knitwear and creating a series of wardrobe staples, such as the Lorca knitted T-shirt available in a range of versatile colours. Featuring the softest Sea Island Cotton, this essential layering tool can take you from Chicago's humid streets to an air-conditioned exhibition hall and on to a bar in style. There's a reason that everyone from His Majesty King Charles III to Tom Cruise, Jason Statham, Stanley Tucci, Succession's Brian Cox and Bridgerton's Regé-Jean Page choose John Smedley for an understated, elegant look.
Sanders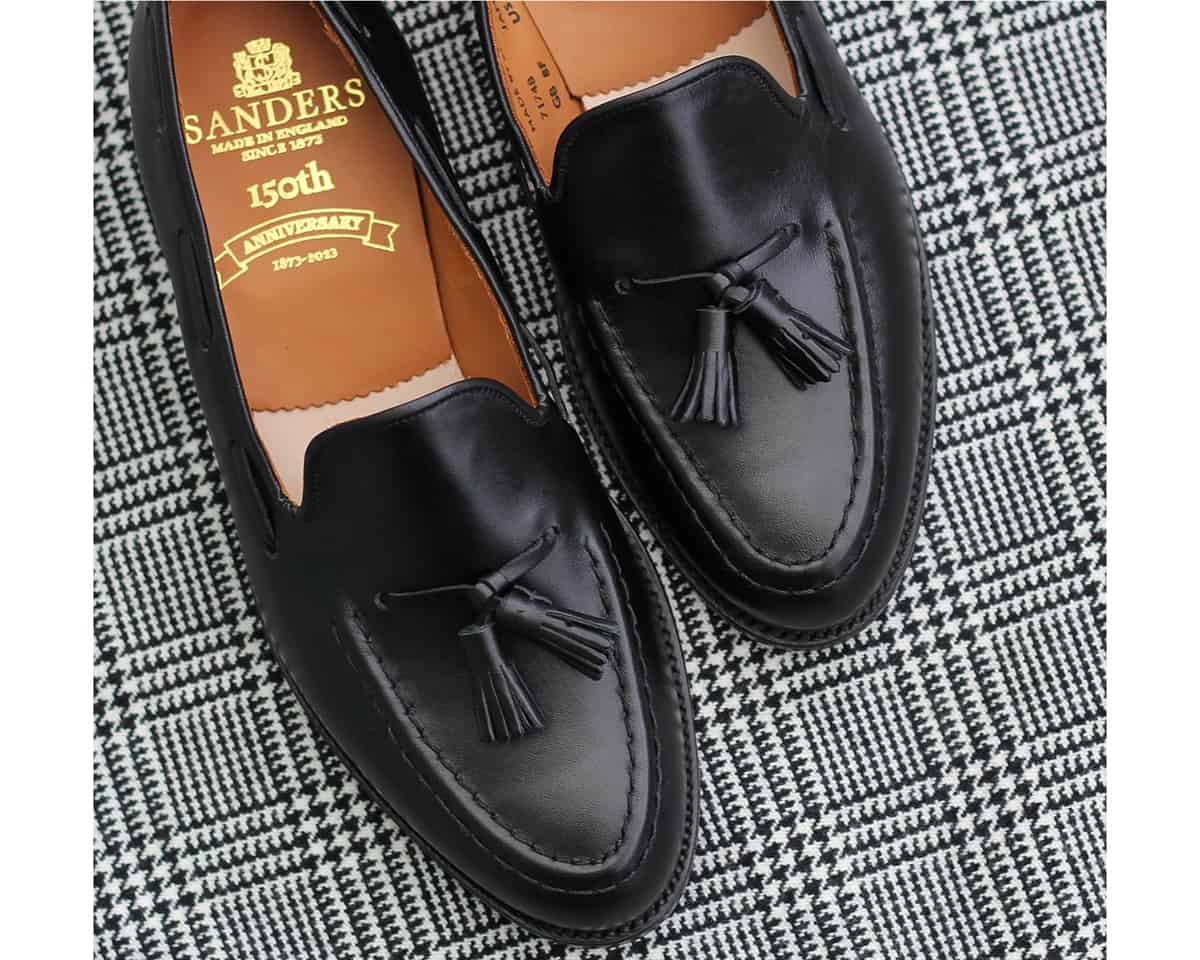 The Northamptonshire based footwear manufacturer has been making high quality shoes since 1873, proudly owned and guided by the fourth and fifth generations of the Sanders family. Their shoes have been worn by some stylish gentlemen, none more stylish than Steve McQueen, known to wear Sanders boots on and off screen.
The Finchley Tassel Loafer in black calf is a sophisticated footwear choice that seamlessly blends classic style with modern craftsmanship. These loafers boast a refined design with Goodyear welted leather soles, ensuring comfort and durability for the discerning wearer. 
Tricker's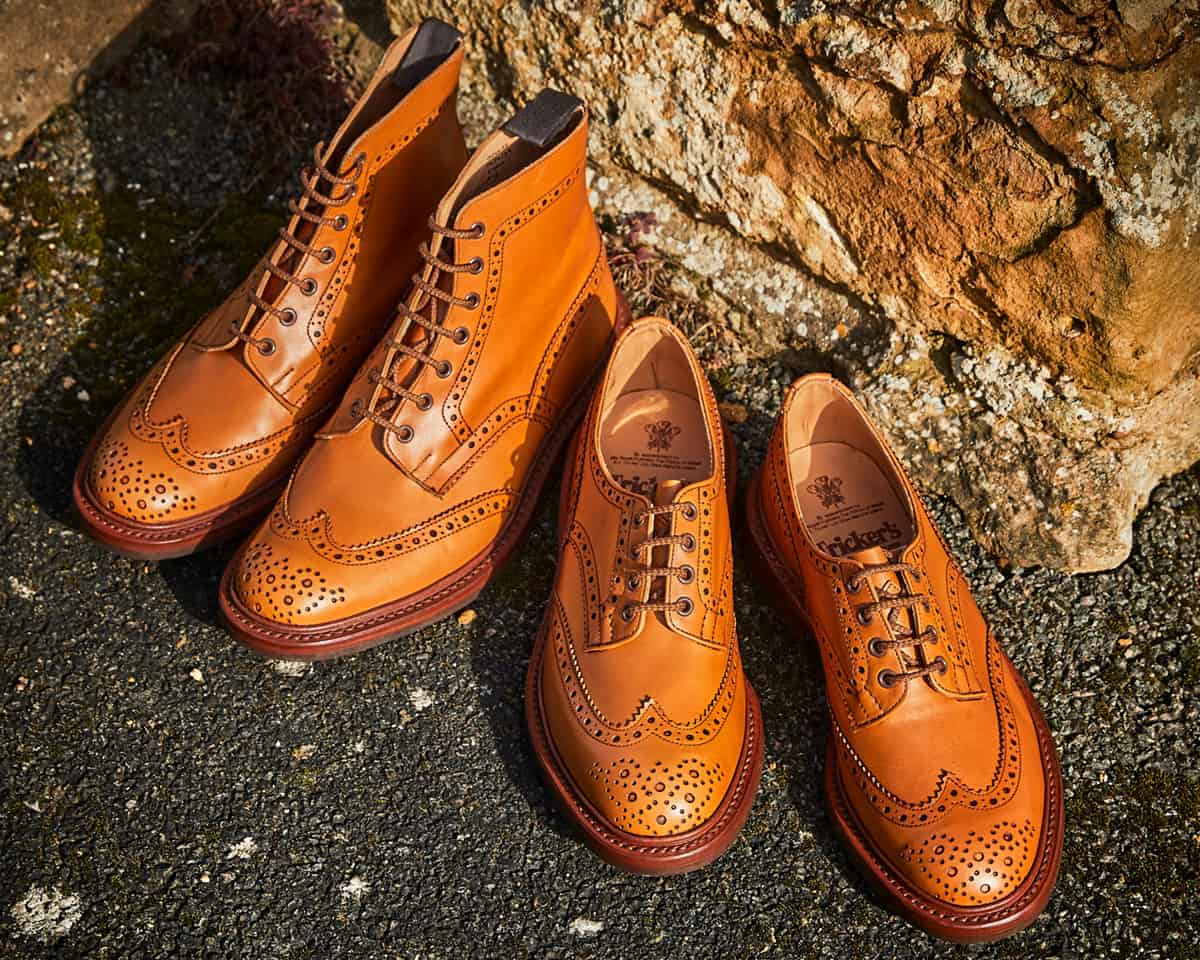 Tricker's is Britain's oldest shoemaker, established in 1829. Their Bourton Brogue shoe is one of their classics, still going strong. Originally designed for walking in the countryside, it is now the go-to footwear for international men of style. 
Johnstons of Elgin
Celebrating its 225-year anniversary this year, Johnstons of Elgin recently announced that they are a certified B Corporation, a hugely exciting development for the fully vertical mill in Scotland.
The family-owned company works with the finest natural biodegradable fibres to create luxury knitwear and woven fabrics, designing products to last more than a lifetime. From its base in Elgin and Hawick, the firm marries inspiration from the exquisite Scottish landscape with skills and craftsmanship passed down through generations for products that will be forever cherished.
Their Superfine Cashmere is airy and subtle, with unmatched softness, making their pieces the epitome of understated style. For Spring '24, you'll find all the indulgences of heavier weight cashmere in tissue-weight form for warmer weather.
Tateossian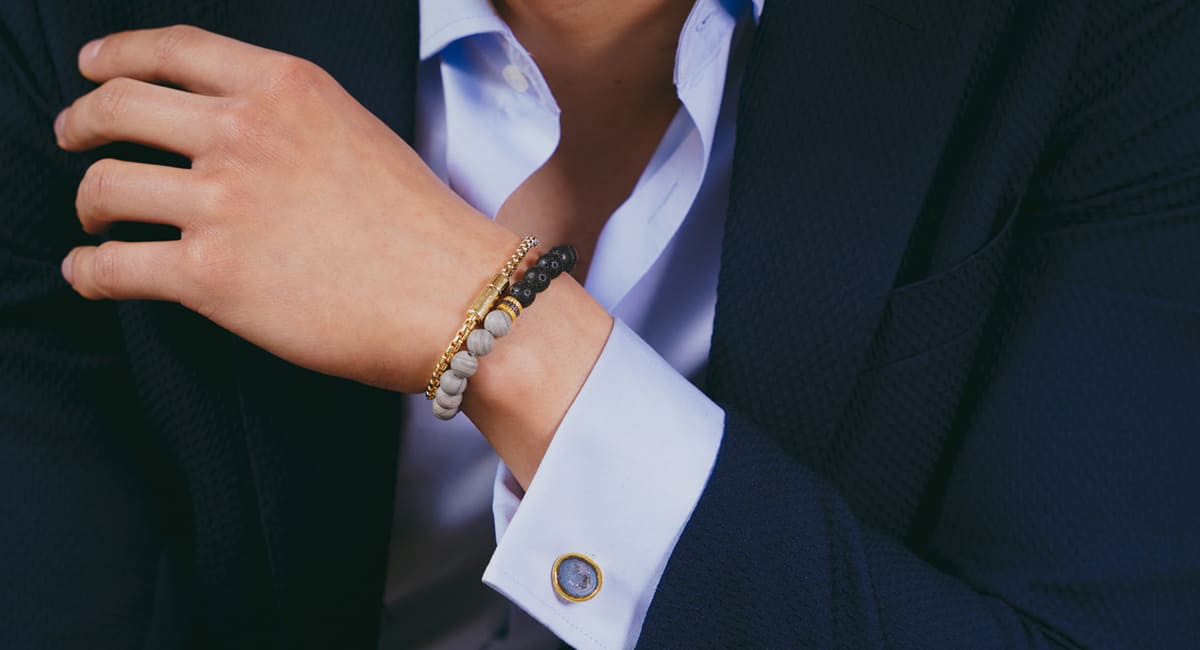 The handsome bracelets from London-based Tateossian provide the perfect finishing touch to all kinds of menswear, from classic to contemporary. Show me a well-dressed guy and you'll likely see a Tateossian bracelet on his wrist, in sterling silver with semi-precious stones or gold with gemstones. The materials, the design, and the craftsmanship are all exceptional.