FROM OUR AUGUST ISSUE: HEATING UP: HOT DESTINATIONS FOR SUMMER FUN IN CHICAGO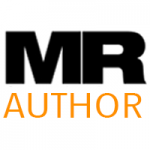 The entire MR team is proud to present our August 2023 issue. Haven't gotten your copy, yet? Feel free to page through a digital copy at Issuu, and we'll continue to post individual stories on MR-mag.com. If you haven't been getting MR in print, be sure that you are on our mailing list for future issues by completing this form.
Summer is when Chicago really shines, from the glistening waterfront to the bevy of activity at every corner. Whether you want to escape the humidity or lean into the outdoors, don't miss these spots, many of them steps away from the Chicago Collective.
True Colors
It's not only kids that love the Color Factory (above), adults do, too. Immerse yourself in this interactive art museum and learn how color impacts everything from taste to horoscope. Climb among mirrors, challenge yourself to a colorless taste test, and slide into a ball pit before indulging in a sweet treat or two. There are plenty of photo opps to be had throughout this brightly hued spot. 233 South Wacker Drive, Lower Level 2. 
Rolling on the River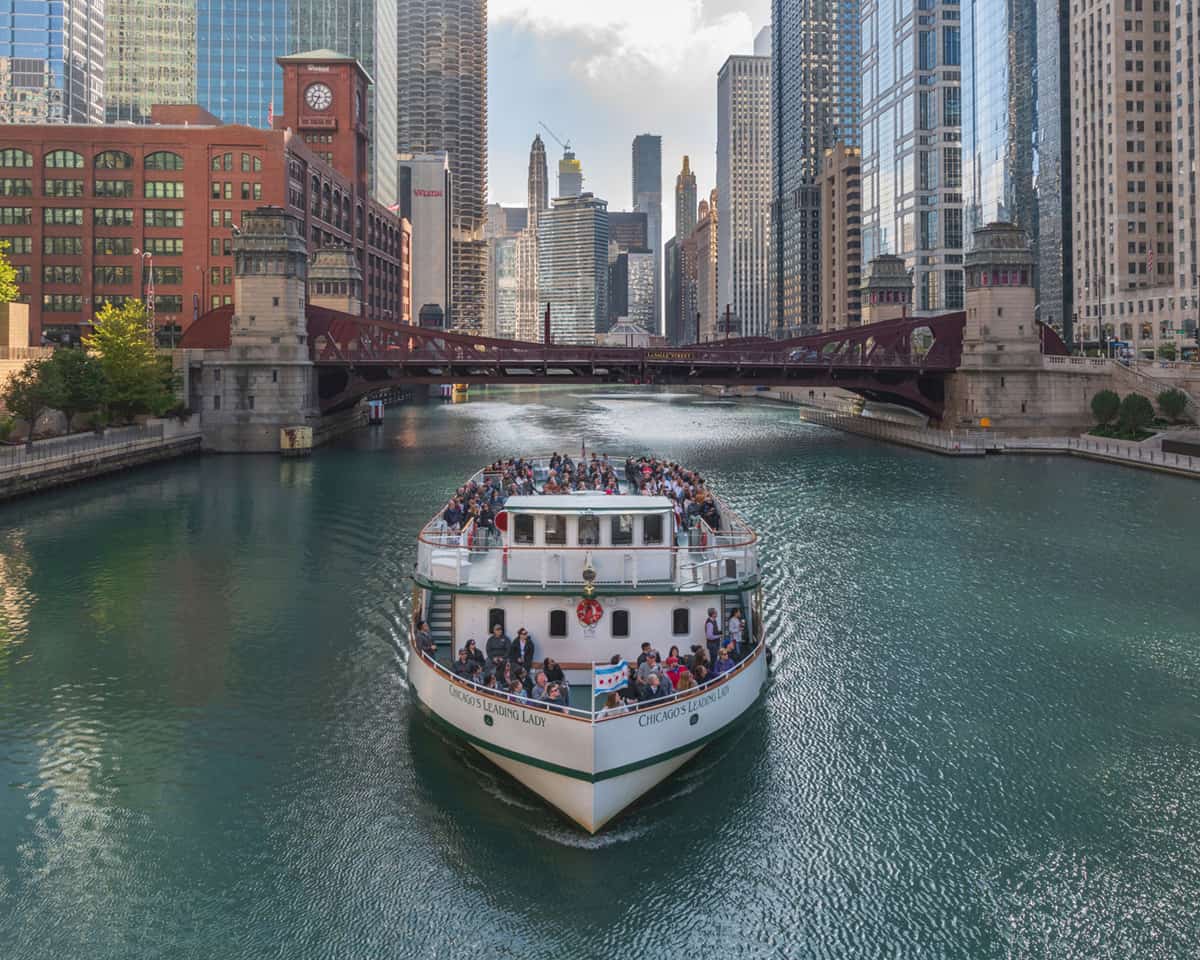 If you missed last year's dinner cruise (sponsored by the Italian Trade Agency), you can still get the experience of drifting through Chicago history via the Architecture Boat Tour. The incredibly knowledgeable docents from the Chicago Architecture Center (CAC) will discuss the ins and outs of every high-rise, the comeback from the Great Chicago Fire, and what makes the Chicago skyline so spectacular. The CAC River Cruise departs from the Michigan Avenue Bridge at Wacker Drive on Chicago's Riverwalk.
Free Spirit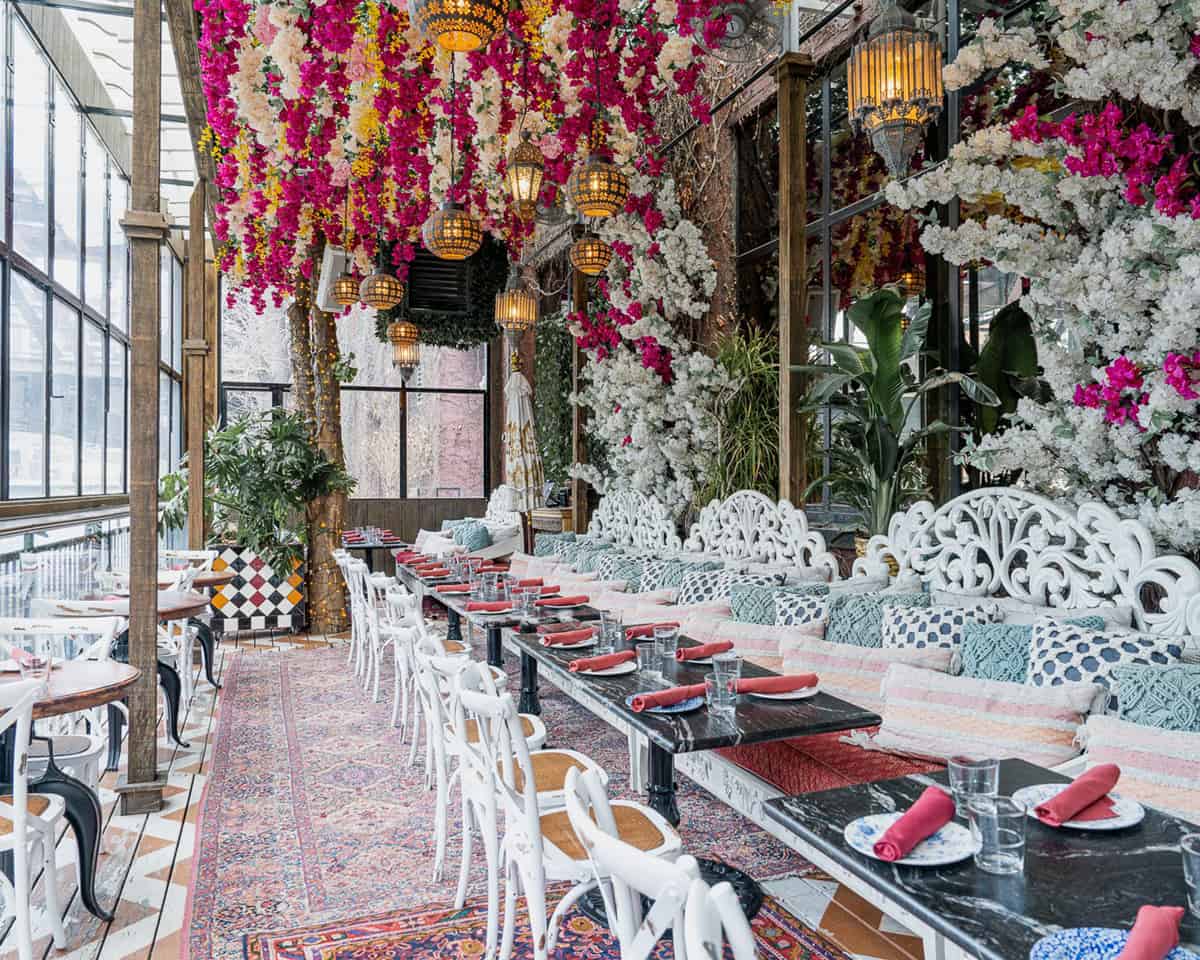 A Chicago summer favorite is the Riverwalk, dotted with cafes, watering holes, and ice cream shops. There are few better than Beatnik on the River, a Boho-inspired restaurant and cocktail bar with lush floral landscapes and stellar boat-watching views that pair nicely with a salted watermelon mojito. Start with the tart scallops crudo before dipping into baba ganoush and popping feta stuffed dates. 180 North Upper Wacker Drive. 
Festival Fanatic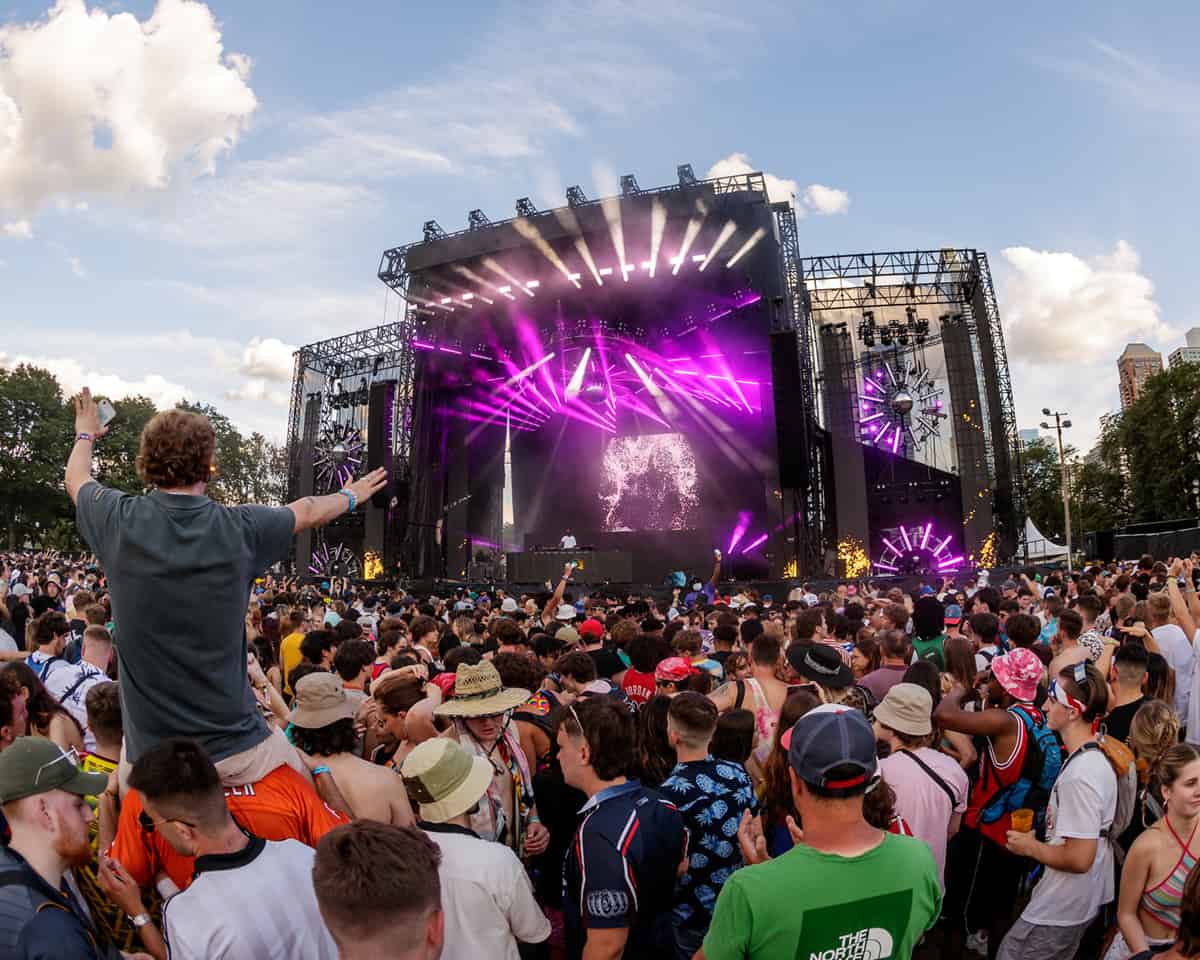 Summer in Chicago isn't complete without the arrival of Lollapalooza, a sheer takeover of Grant Park from August 3 to 6. Billie Eilish, the Red Hot Chili Peppers, Kendrick Lamar, and more headline the eclectic festival that features over 170 bands from around the world. There's even a whole section for kids. 
Wine Down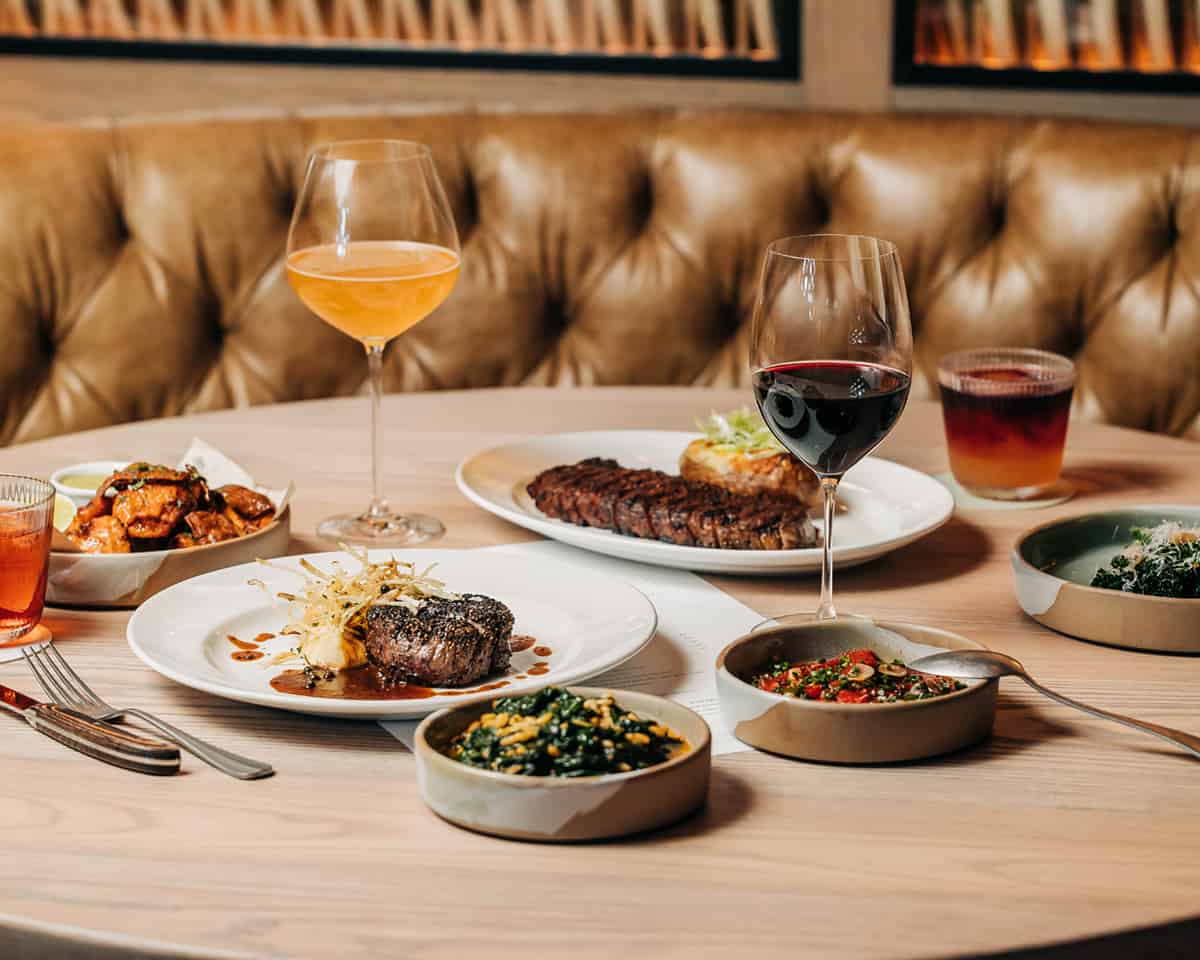 Yes, you're still in Chicago even if you get some serious Napa vibes from the Oakville Grill & Cellar. This new addition to the restaurant-studded Fulton Market neighborhood boasts a special intimate tasting room for six, the Cellar Door. This month, taste cabernet sauvignon, pinot noir, and chardonnay from Paul Hobbs Winery. If you prefer something a little more hearty, sit down in the main dining room for a full meal, like steak frites made on an oak wood grill. 163 North Green Street. 
Point of View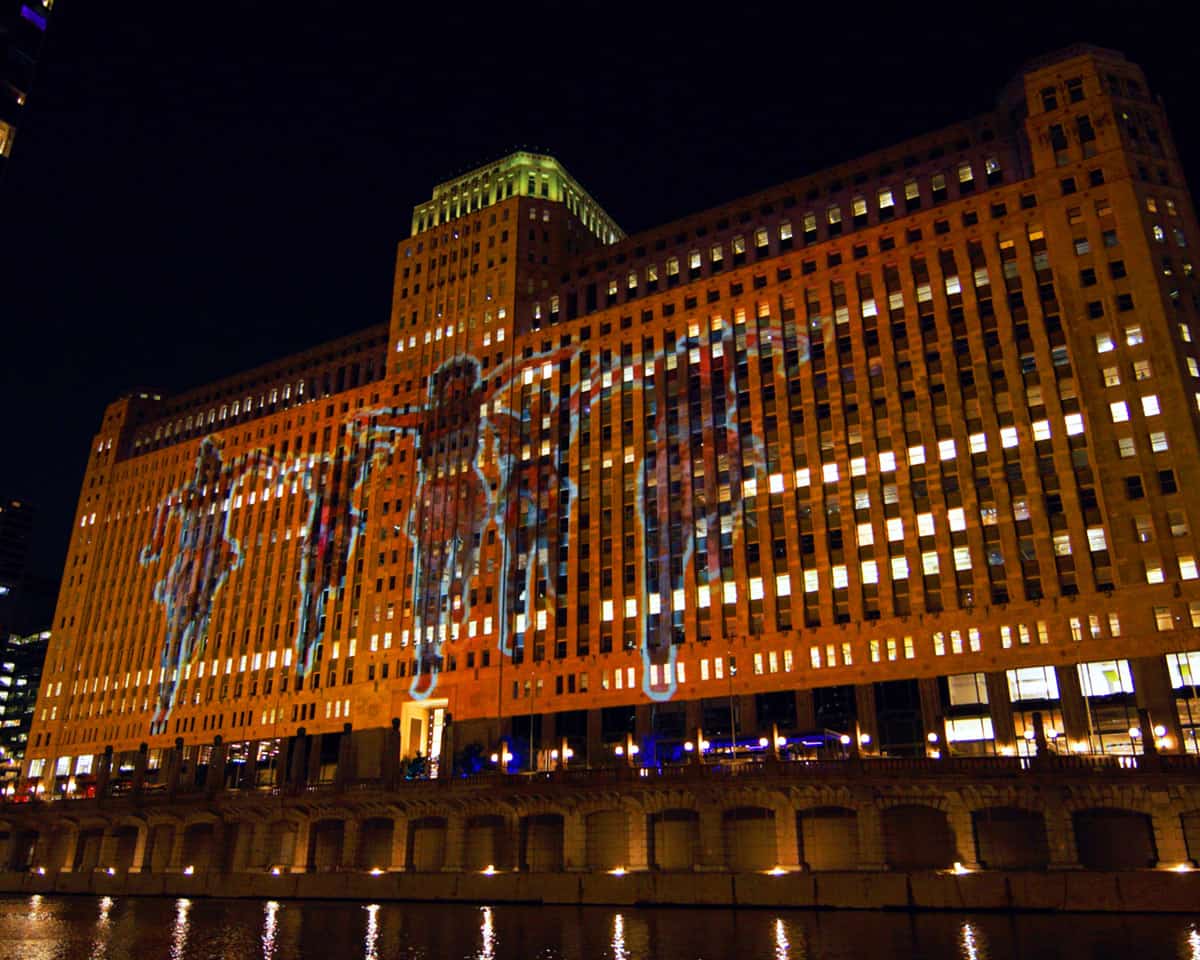 Step outside the Merchandise Mart for a spectacular display of digital art that uses the exterior of the building as its canvas. Each night at 9 p.m., an immersive art experience, Art on the Mart, begins, this month from the Chicago Black Dance Legacy Project. The must watch 15-minute show takes you through various genres of dance told in three acts. Merchandise Mart, 222 West Merchandise Mart Plaza. 
Rock On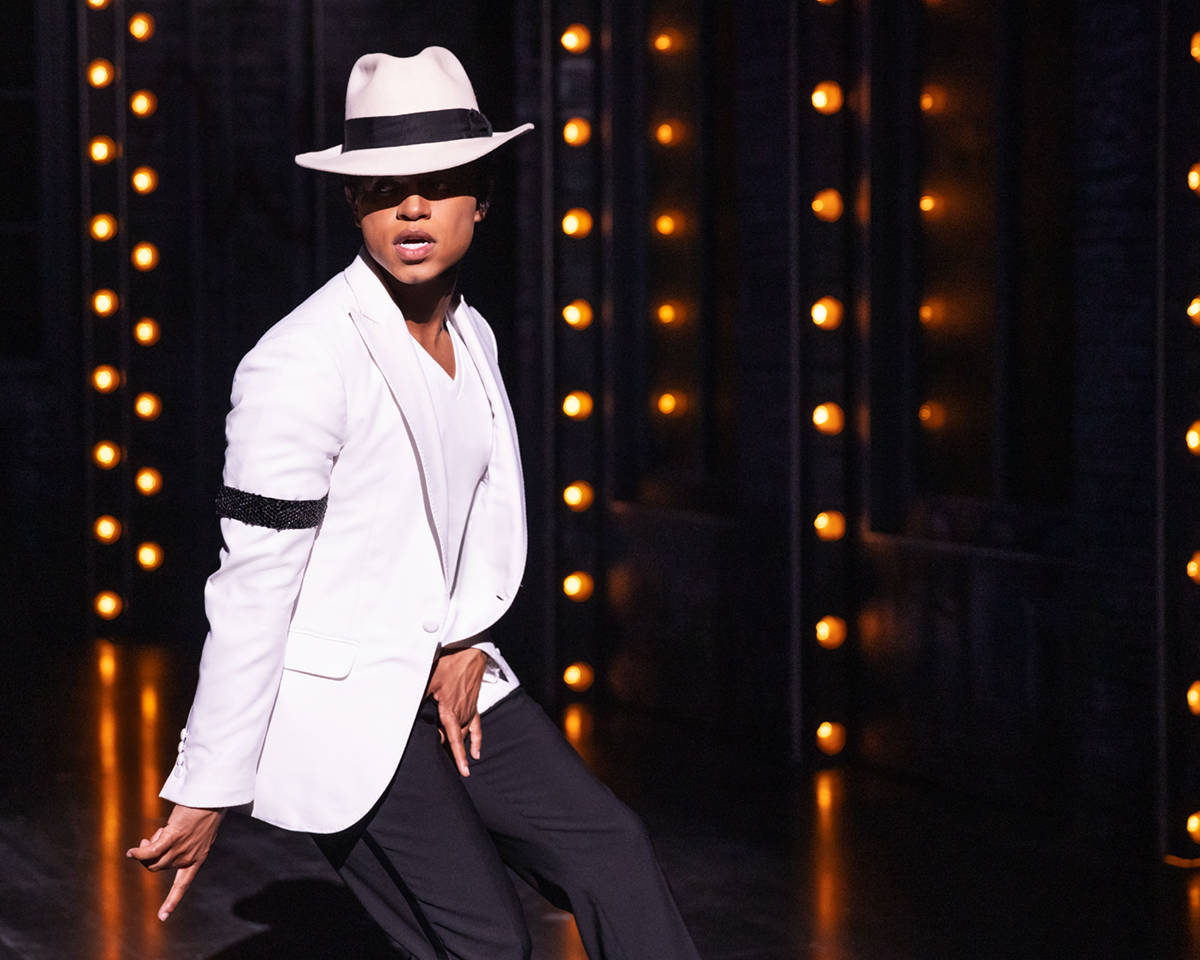 You'd be remiss not to grab tickets to a theater performance while in Chicago. MJ the Musical relives Michael Jackson's greatest hits and infamous dance moves, and its national tour starts here on August 1. Tommy, a revival of the Who's rock spectacular about a pinball wizard, concludes its Chicago run on August 6. Nederlander Theatre, 24 West Randolph Street (MJ the Musical); Goodman Theatre, 170 North Dearborn Street. 
Top photo: Shades Of Chi-Town by Edra Soto and Akilah Townsend. Image by Matt Haas.