ACNE STUDIOS CONTINUES U.S. EXPANSION WITH NEW MADISON AVENUE LOCATION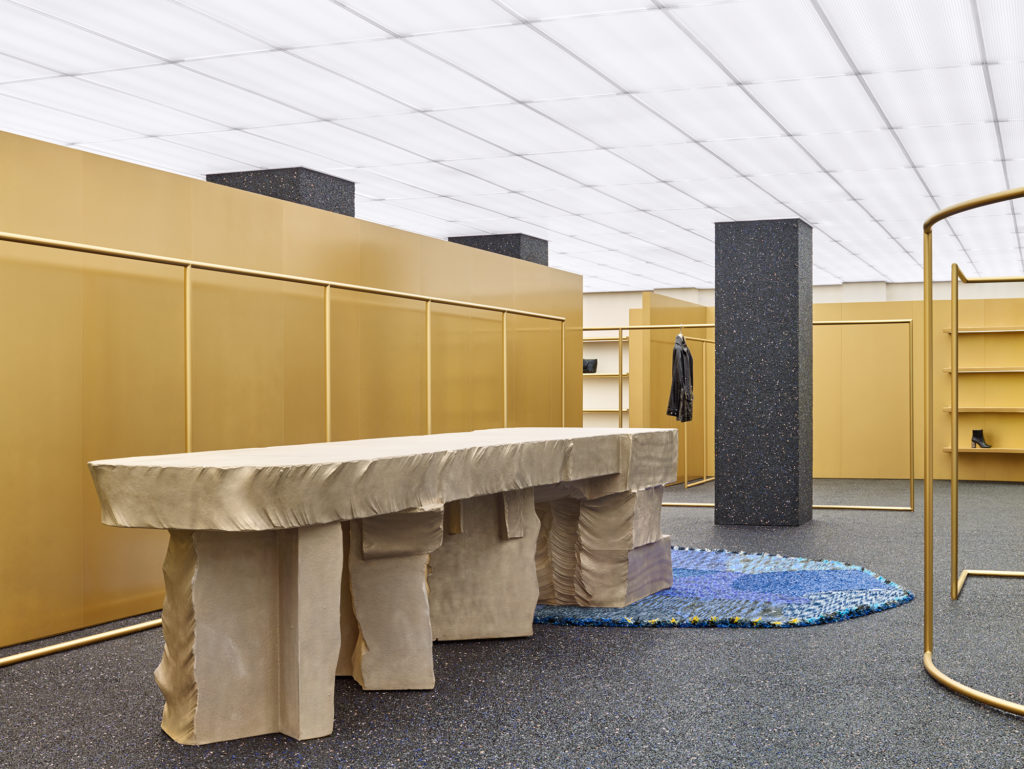 Swedish luxury brand Acne Studios opened its newest global flagship store on Thursday, November 10 in Manhattan's Upper East Side neighborhood.
The new store is Acne Studios' largest opening yet, with unique gold features and details that are exclusive to the location. The 230 square-meter space is situated on the corner of East 74th Street, one block from the iconic Met Breuer building, and houses the brand's men's and women's ready-to-wear collections, denim, bags and accessories.
The Madison Avenue location will be the only Acne Studios store to feature gold as its signature tone, with metal interior walls and fittings in aluminum that have been electrostatically gilded. The black asphalt floor and structural pillars are dotted with semi-precious colored stones. Entirely wrapped in glass to allow interior visibility, the store is a gallery-like space that feels inserted into its location.
Acne Studios' long-term collaborator, furniture and interiors designer Max Lamb, has created new bronze furniture around his polycarbonate concept for the store, including a desk, benches and stools. Lamb also collaborated with Acne Studios to create custom rugs that sit like islands throughout the store.
"For me, it was important to elevate the store design into something spectacular since the location demands it in a way," said Jonny Johansson, creative director of Acne Studios. "And, therefore, I went for gold. Classic, but still in the universe of Acne Studios, it's like a local store on a global stage."