ASTRID ANDERSEN EXPLORES LIFE IN '80S LONDON FOR FALL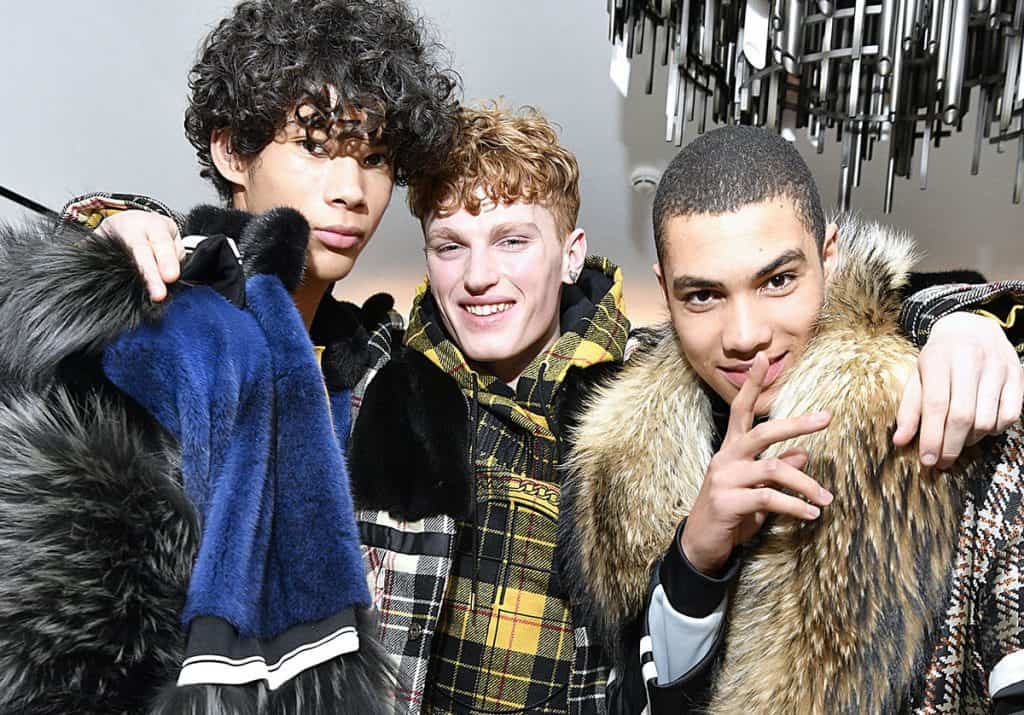 Another favorite this season from London was Astrid Andersen's take on Buffalo-era London in the 1980s for her autumn/winter 2018 collection. This season is a celebration of a movement that has dared her to be braver, pushed her to need to push herself, and not to accept the conventional as standard. Fittingly showing during London Fashion Week Men's, these references are a direct link to why London remains the home of Andersen's creativity, rooted in the street, the real and the unpretentious. A mash-up of decadence and rave culture – Andersen creates a relatable and fun approach to extravagance through the visual language synonymous with the brand.
In true homage to the legacy of the era of Buffalo youth, Astrid Andersen works with iconic imagery from the '80s integrated into the collection – original shots by photographer Mark Lebon of Jeny Howorth styled by Caroline Baker – all three defining in their own right. Their diversity has always, and continues to inspire fashion, and for Astrid Andersen, it is an honor to use this images in testament to their pure commitment to inspire. Georgia Howorth, daughter of Jeny Howorth, also walks in the show as a tribute to the cross-generational, cross-gender, cross-cultural inspiration that is Buffalo.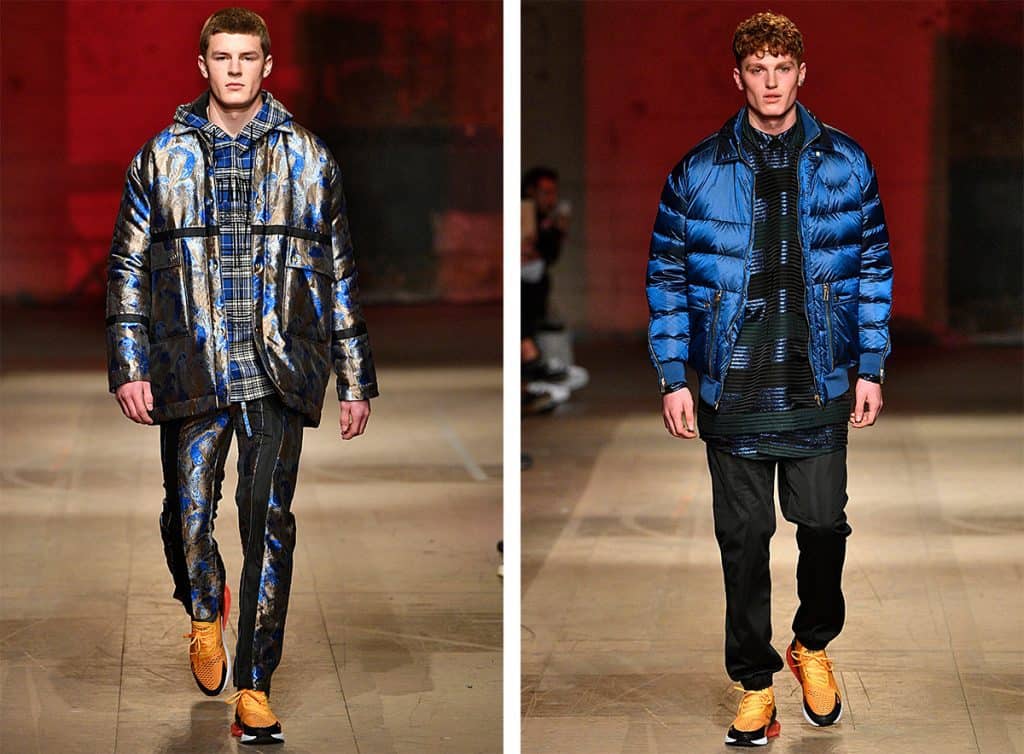 This season, Astrid Andersen ventures to a place without rules and organization from a design perspective. The collection was created from a mindset urgently seeking fun and adventure, one where the creative journey and experience is appreciated as an art form in its own right. Putting aside order and convention has allowed Astrid Andersen to let intuition be the guiding principle at the heart of this season's development. Fabrics are eclectic and enticing with colorful silk jacquard, custom printed silks, and technical puffer fabrications through to more unexpected tweeds, tartans, and glitter organza.
Astrid Andersen incorporates womenswear looks into this seasons menswear show as a preview of her forthcoming full womenswear collection and emphasizing the importance of a genderless approach to fashion. The womenswear collection will be available for wholesale appointments during men's market dates in Paris alongside the menswear collection – a single coherent vision of the brand for autumn/winter 2018. The full womenswear range will be shown in Astrid Andersen's native Denmark during Copenhagen Fashion Week on February 1.