AUSTRALIAN BOOT BRAND BLUNDSTONE REBRANDS, IMPLEMENTS AGGRESSIVE U.S. GROWTH STRATEGY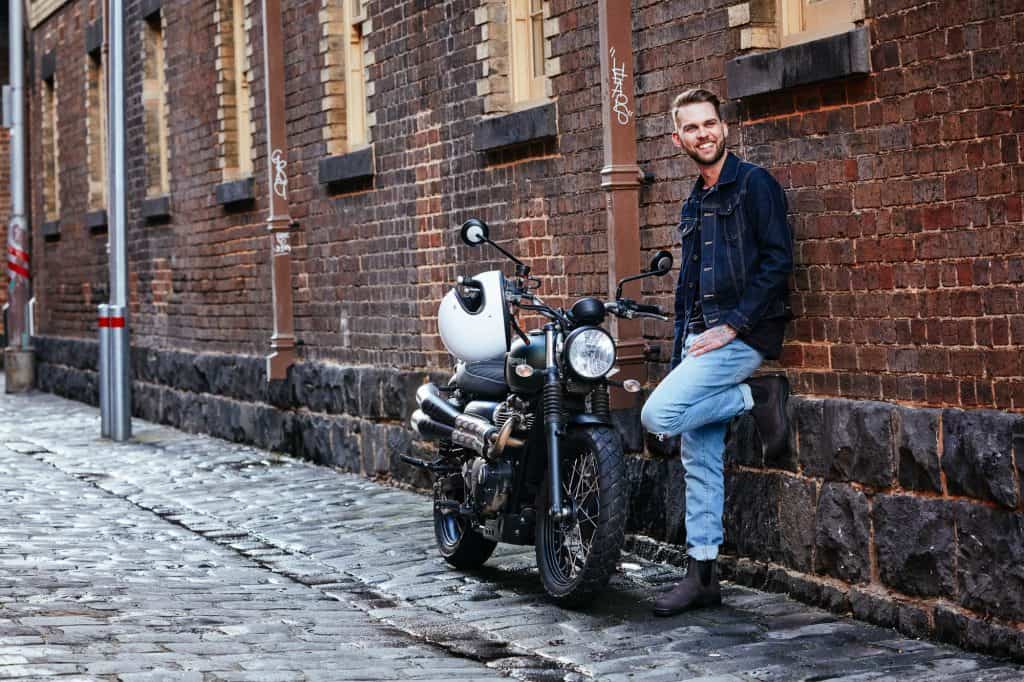 Australian boot brand Blundstone has announced significant changes within the company including a launch of the new global brand identity into the U.S. market, an enhanced digital experience with a refreshed website, e-commerce platform, and enhanced social media programs driving engagement. In addition, the brand has expanded its distribution into premium retailers such as Nordstrom, Todd Snyder, Steven Alan, American Rag, REI and Abercrombie & Fitch.
Expanding its digital footprint, Blundstone's website improvements include an upgraded navigation experience, more brand storytelling, an integration of social media content, an upgraded purchase pathway to create a simpler and more seamless experience, and most notably, a deliberate separation of the men's, women's, kid's and youth categories. "Creating gender-specific categories was done in part by demand – Blundstone has always been a unisex brand but more and more women are purchasing our boots for themselves and the new navigation makes it easier for them to find their perfect boot and size," said Kate Shevack, partner at Brand Initiatives Group and head of U.S. marketing for Blundstone.
As part of its revitalization, Blundstone's new creative platform 'Everywhere Life Takes Me' unites Blundstone's broad, global market appeal and celebrates both the heritage and the people connected to the brand – telling their past and present stories, and how they live their life, their way. "Everywhere Life Takes Me pays homage to every person, whether in a rural or metropolitan U.S. city, Israel, Italy, Canada or Australia, who start their day by pulling on a pair of Blundstone's. It's these life stories we want to capture and celebrate to communicate our brand story," commented Adam Blake, global head of brand design and consumer engagement.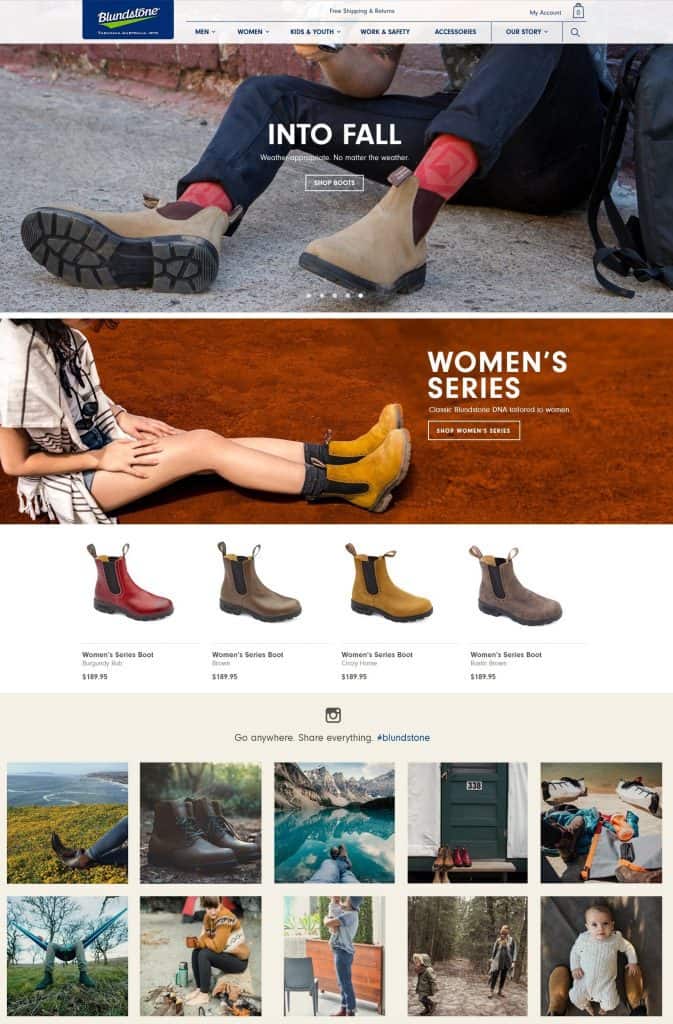 The visual identity of the new website now matches the global aesthetic of Blundstone and the integration of the brand's growing social media channels has given Blundstone the opportunity to develop strong relationships directly with its consumers while influencer partnerships and brand collaborations are paving the way in reaching new audiences.
As the company focuses on continued growth over the next five years, there will be a strong emphasis on the women's market as well as developing deeper relationships with existing retailers, providing greater in-store sales support. "Market demand has enabled us to open premium retailers such as Todd Snyder, LL Bean, Abercrombie & Fitch, and Steven Alan, plus we've increased doors at REI and Nordstrom," added Steve Libonati, Blundstone's U.S. distributor. "There's no question the women's category offers the greatest area of opportunity for Blundstone, not only through further retail expansion but also in our ongoing product development."
"Blundstone is a 147-year-old brand seeing significant growth as new markets and consumer segments around the world connect with our iconic product," said CEO Steve Gunn. "With a footprint in over 50 countries, Blundstone is no longer only a trusted safety and workwear boot, it's now embraced as fashion for all ages. In the U.S. alone, Blundstone has doubled its business in the past three years and we have aggressive plans specifically for this market."