BERGDORF GOODMAN'S MEN'S STORE UNVEILS NEW MUSIC-INSPIRED INSTALLATION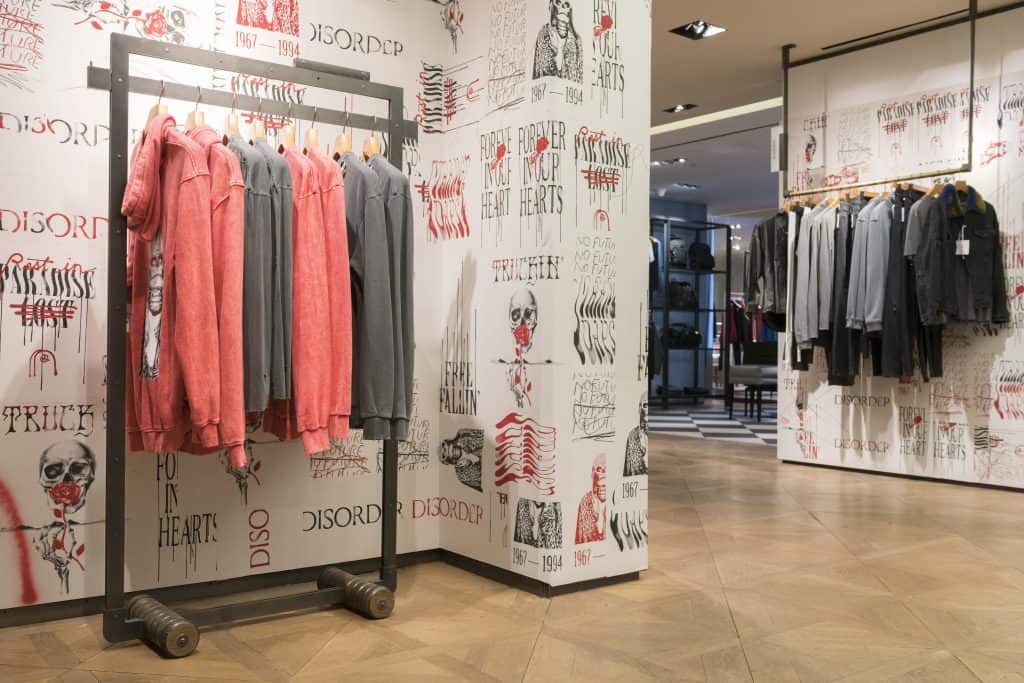 On Tuesday, April 17, Bergdorf Goodman's Men's Store debuted a new art installation and capsule collection on the third floor with Miami-based brand and retailer Alchemist and New York-based artist Othelo Gervacio.
The collection and installation, which now features Gervacio's artwork, celebrates the influence of music in Alchemist's design aesthetic by paying tribute to some of the music legends we've lost.
Using song titles, familiar imagery, and commemoration quotes, Gervacio created a suite of images – 10 different graphics screen-printed on newsprint paper – that were used throughout the products and art installation.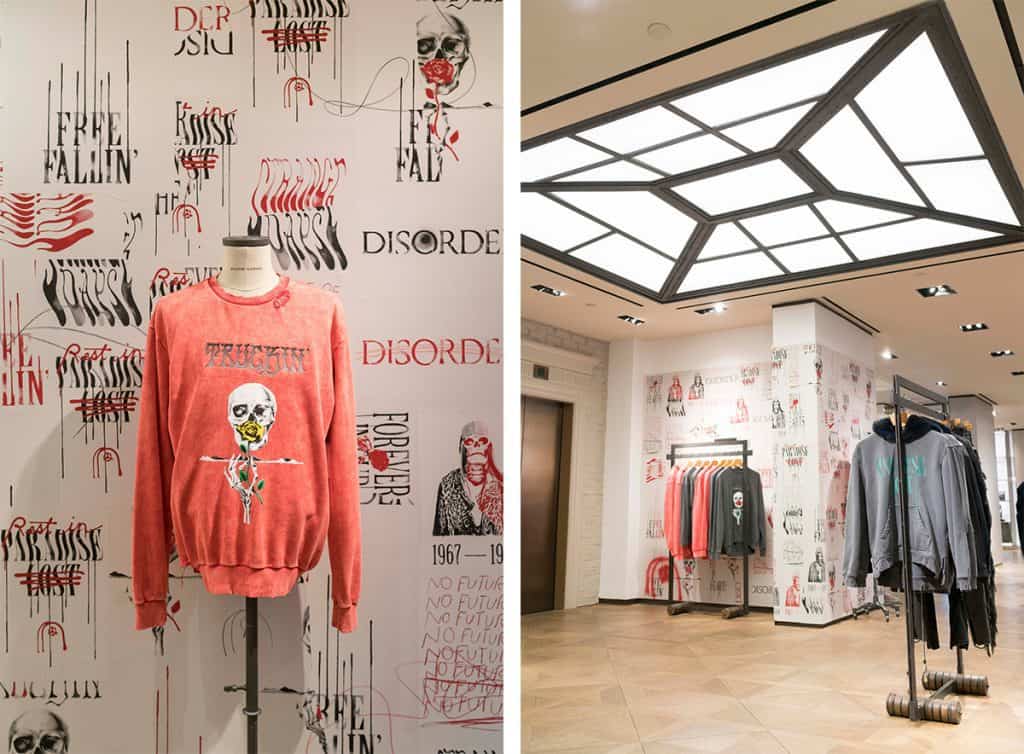 "Roma Cohen, the designer for Alchemist, has created this ready-to-wear collection that has an element of streetwear, that is so important in today's fashion world," Pask told MR. "It's a lot of oversized and relaxed silhouettes with a Miami-meets-SoCal vibe. Some of my favorite pieces are the track pant with fringe outseams, asymmetrical hoodies, and the Kurt Cobain graphic."
The installation will remain on the third floor until May 14th, so go check it out before it's gone!