CHRISTIAN LOUBOUTIN OPENS NEW MIAMI FLAGSHIP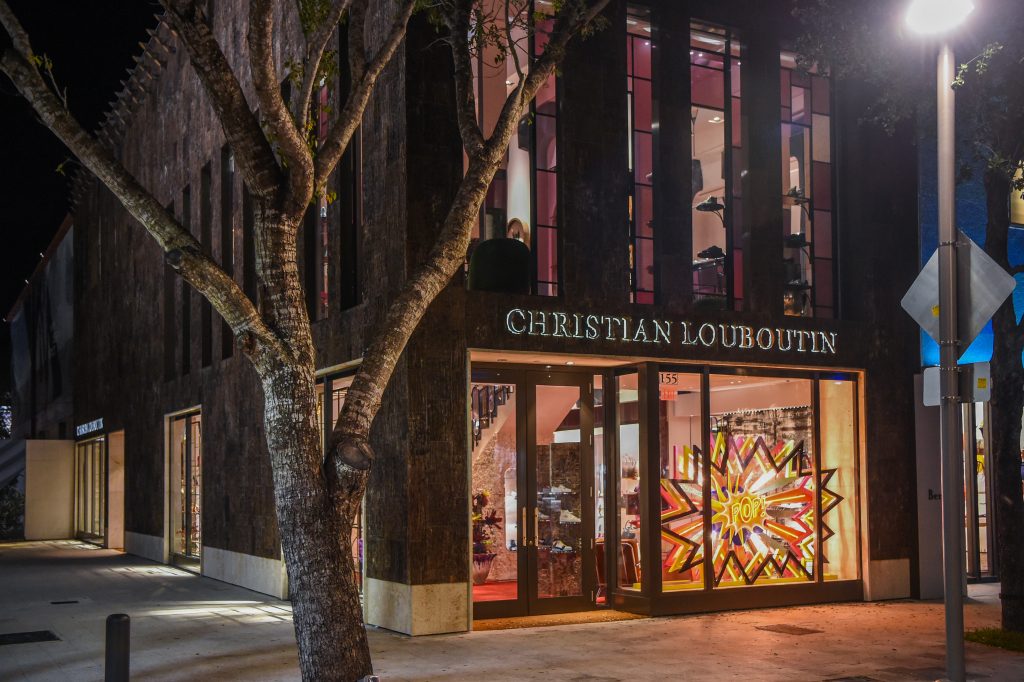 French luxury designer Christian Louboutin has opened a new 3,874 square-foot flagship boutique in Miami's Design District, marking the first space in South Florida to showcase men's and women's accessories as well as Christian Louboutin Beauté products together in the same store.
Located at 155 NE 40th Street, the brand's two-story Miami flagship occupies the same site as the original boutique that opening in 2009, replacing the temporary men's and women's boutiques that were open during renovations.
The space, which was designed in collaboration with 212Box Architecture, is inspired by the Palais de la Porte Dorée in Paris. The interior features double height ceilings, a mezzanine balcony and brisesoleil windows. Natural elements including soft bark walls of white and gold birch as well as pin cherry accents. Touches from Louboutin's personal collection are also included in the space such as Agate table tops, Florida Keystone, coral stone and white travertine accents. And the mezzanine level is punctuated with three 8-foot-tall one-of-a-kind feather artworks in metal frames by Key West based artist Anne Schroeder.

The ground level will house the women's footwear and handbag collections and a dedicated Beauté corner. A grand staircase connects to the second floor mezzanine level which features the men's shoe and leather goods collections and a private room dedicated to VIP services. In celebration of the opening, the boutique will also offer a selection of limited-edition styles exclusive to the location.
"The excitement of this project brought me back to my roots, thinking of this wonderful building in Paris where I first ever saw a sketch of a shoe," said Louboutin. "I wanted to reproduce the ceiling of the 1920's Parisian museum, which will bring this extra light of Miami inside the stones."
"Christian Louboutin's unique artistic touch is a crucial part of what enhances the overall experience of visiting the Miami Design District," added Craig Robins, president and CEO of DACRA, an early pioneer in the revitalization of Miami's South Beach neighborhood. "Once again, as he did in 2009 when he was one of the first brands to discover our neighborhood, he has added yet another distinctive creative statement to the Miami Design District with this new flagship store."