DIESEL BLACK GOLD GOES GLOBAL FOR FALL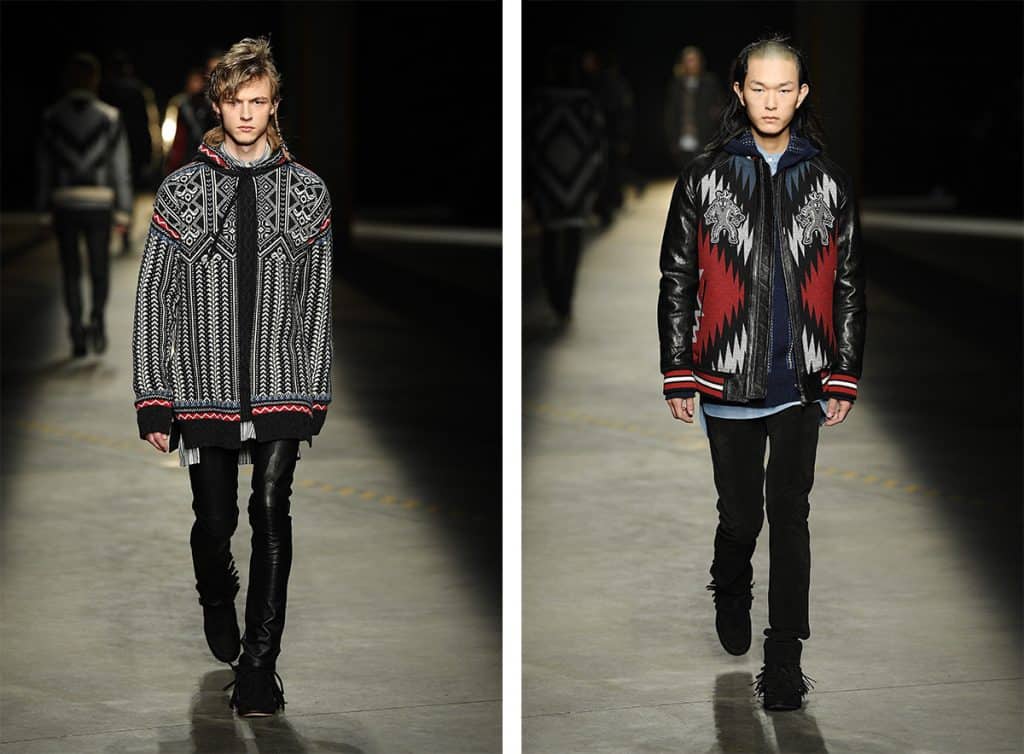 For the fall/winter 2018 season, Diesel Black Gold delivers an eclectic forward-thinking wardrobe. Diverse influence is collected from around the globe and combined into a lineup, where the brand's signature urban, contemporary codes are updated with a tribal, multi-ethnic filter. A sense of inclusivity and aggregation permeates the collection highlighting fashion's unifying power.
A Bohemian feel is seen in the overall silhouettes. Tunics inspire the fit of men's shirts and sweaters, all decorated with high-side slits and paired with straight and slim pants. At the same time, the bold shapes of peasant dresses and ethnic gowns inform the women's silhouettes, including flared pants with high side slits. A sense of artisanal craftsmanship emerges in the lineup, which is focused on tactile textures.
The brand's signature staples, such as leather jackets, bombers, military pea coats and denim pants, are embellished with inserts of multicolor Navajo carpet patterns, while a patchwork of different shearlings defines the eye-catching Mongolian coats. Military quilted garments are reworked with an Eskimo spirit and Native American stone studs are combined with hardware for multi-ethnic decor.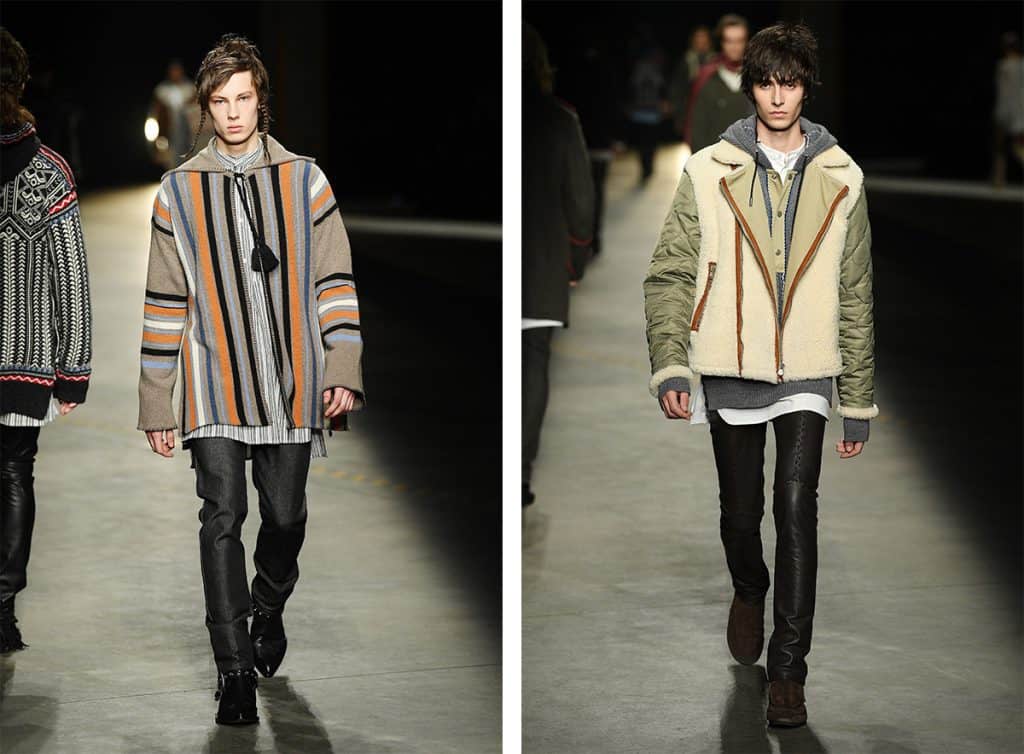 Detachable Navajo blanket linings appear on separates, leather biker jackets are embellished with fringes, new outwear styles mix the silhouette of an urban bomber with Mexican and Peruvian Baja sweaters, which are cut in tunic-like boxy silhouettes.
Wool flannel and vintage washed denim dresses, showing embroidered and multi-studded plastrons, are cut in flared silhouettes referring Afghan Nuristan styles, while suede, leather and denim tops echo the shapes of Syrian tunics.
Tribal references carry over into the accessories, spanning from laced-up shoes and boots echoing fringed moccasins to Santiago boots with Western buckles. Artisanal craftsmanship takes center stage in the bag and belt range, including styles featuring stitched leather and multi-stud designs.