FROM OUR JULY ISSUE: MARK WEBER, MR 2023 LIFETIME ACHIEVEMENT AWARD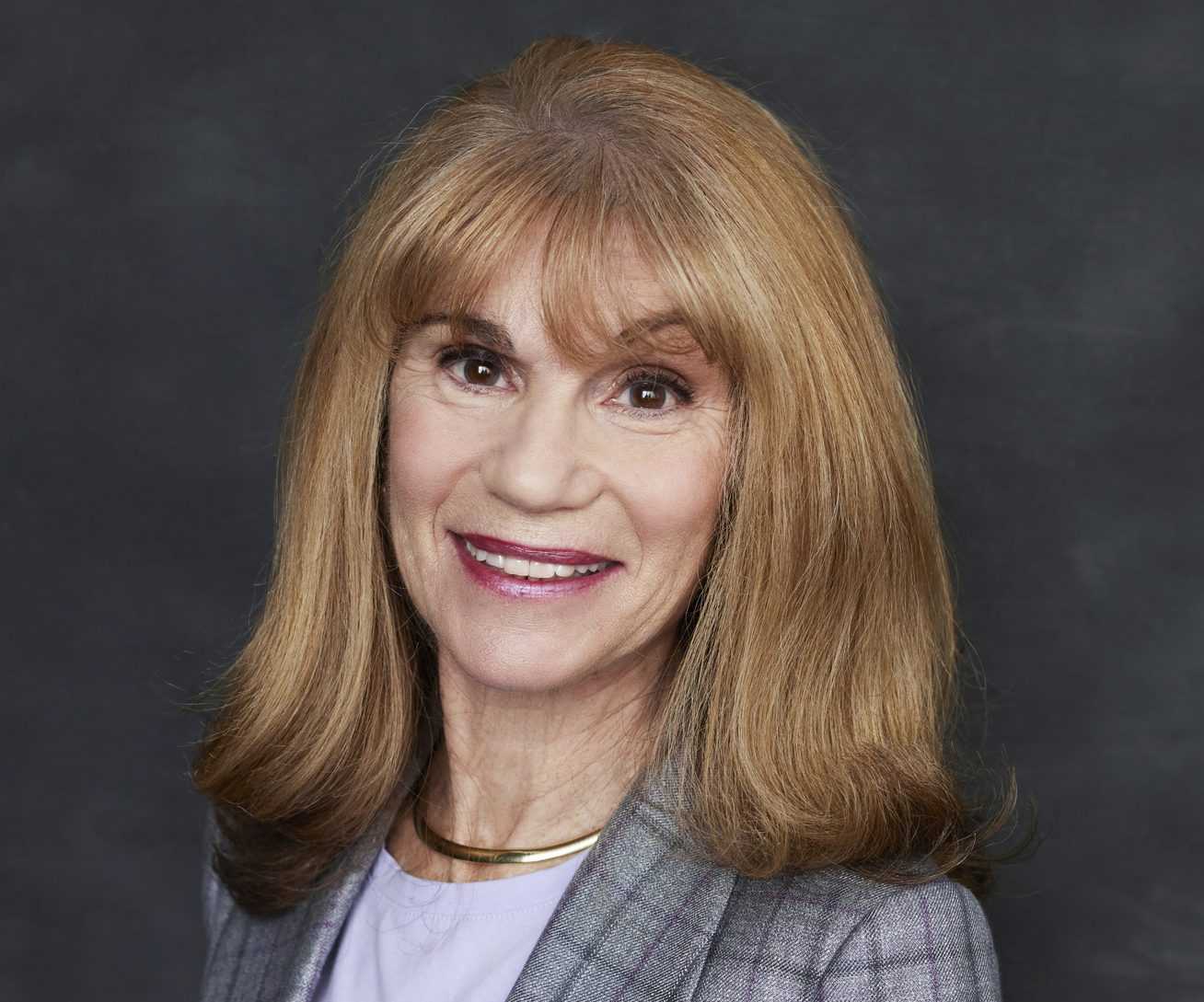 The entire MR team is proud to present our July 2023 MR Awards edition. Haven't gotten your copy, yet? Feel free to page through a digital copy at Issuu, and we'll continue to post individual stories on MR-mag.com. If you haven't been getting MR in print, be sure that you are on our mailing list for future issues by completing this form.


Man on a Mission
Mark Weber admits at our interview that he's been a bit troubled of late. On a recent broadcast of Always in Fashion, the provocative radio show on lifestyle and popular culture that he hosts with his son Jesse on iHeartMedia, he uses the word uncomfortable. "I was asked to present to a diverse student audience at Brooklyn College, my alma mater. But these young graduates made me feel like an idiot, standing there in my expensive suit and gold Rolex, touting my successes and steadfast belief in the American Dream. The students challenged me with tough questions that reflected their disillusionment with its notion of equal opportunity, and their overall disappointment in America. I tried to defend myself with my rags-to-riches success story, but these street-smart kids weren't buying it."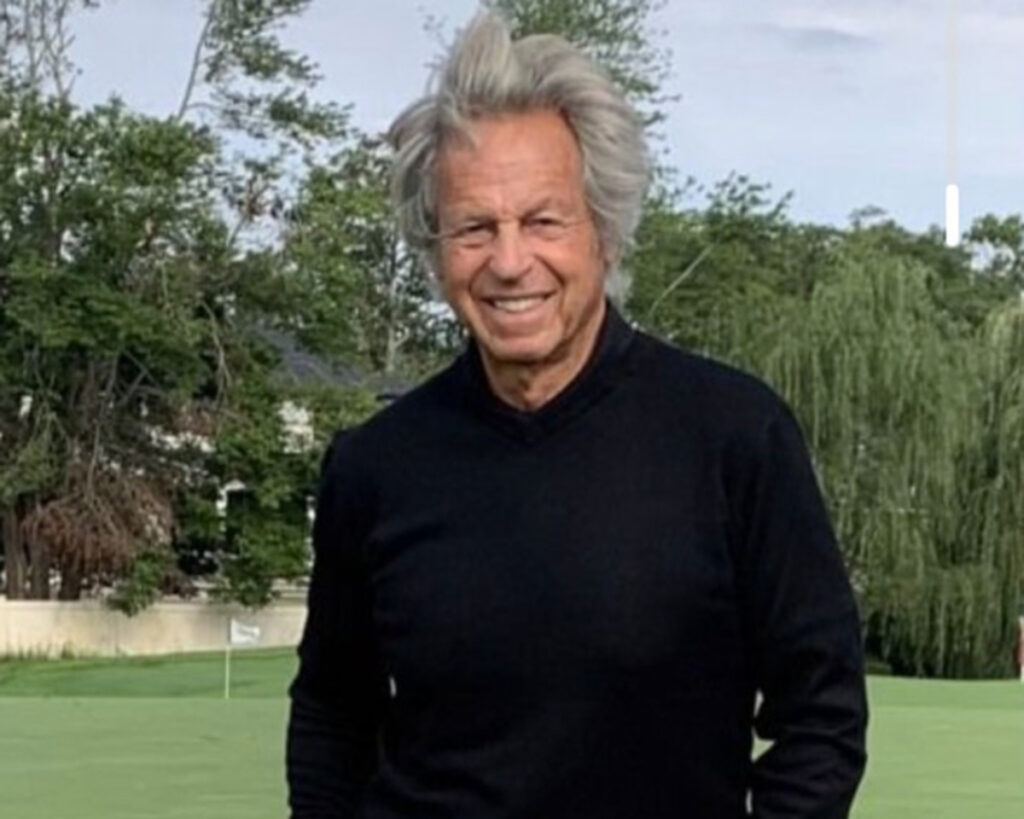 To make matters worse, shortly after this experience, a professor from the school called Mark to ask if he'd join the board. Flattered at first, Mark was ultimately disheartened to learn that they were simply looking for a donor, for someone who could generate big bucks. "What kind of fool am I?" he asked his radio audience as he retold the story on his show. "I thought they wanted me for my speaking ability and worldly experience. In the end, I declined the offer."
The irony of all this is not immediately apparent unless you know Mark Weber as a person. While his good looks, self-confidence, and impressive résumé (top executive positions at PVH and LVMH, two of the biggest, most respected apparel corporations in the world) can come across as arrogance, he's actually got a big heart and a strong desire to teach young people what he's learned from his life experiences. His unique ability to laugh at himself is a refreshing trait among too many humorless CEOs.
That said, his life truly does epitomize the American Dream, which is why he deeply believes that this country offers tremendous opportunity for anyone with a strong work ethic and drive. "It's often said that success comes from following your passion. But passion alone is not enough! We all have different minds, different talents, different skills. I love to sing, but if I wanted to make a career of it, I'd never succeed because I don't have a great voice. So instead of just following your passion, find something you enjoy at which you can excel. I happen to be creative by nature. I can walk into a room filled with fabric swatches and know exactly which ones will sell. I didn't know that early on. I was lucky to be in a place where my talents were recognized. But my real secret weapon has been an ability to discover opportunities and jump on them. Throughout my career at PVH, I made it a point to study what successful execs were doing and incorporate these actions into my work activity. I had the wherewithal to believe that I could improve myself. And so I did!"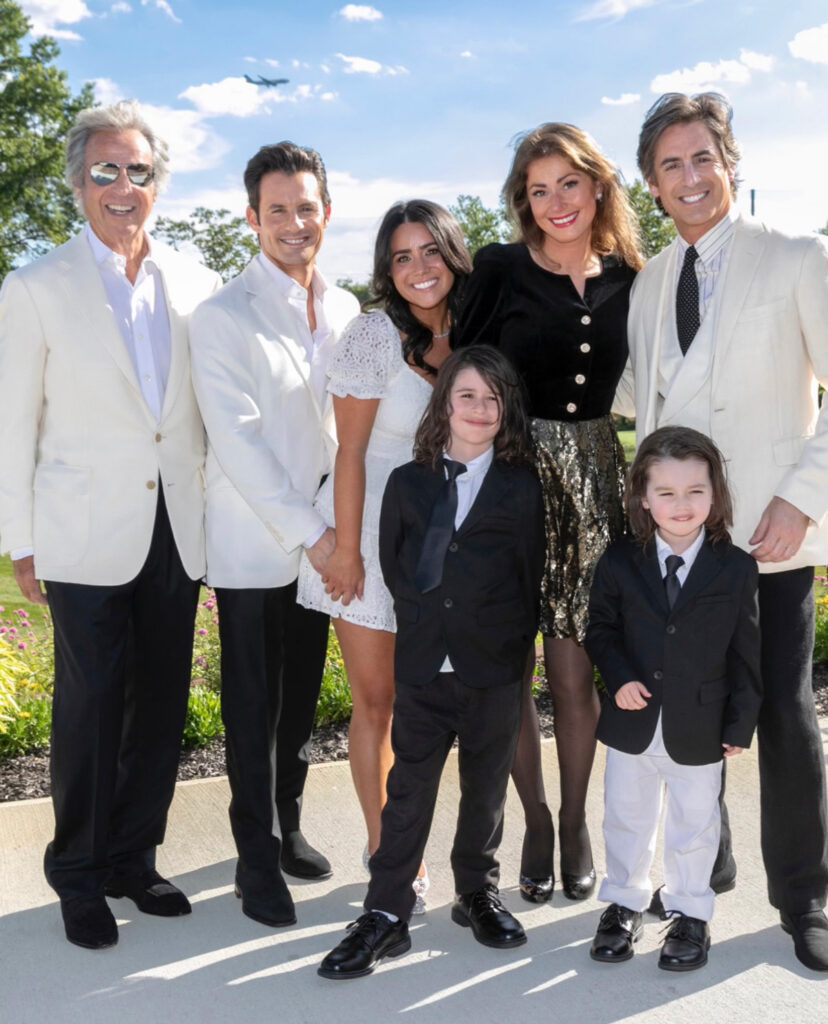 In Mark's own words, a bit of his backstory: "I grew up in city housing projects that, back then, were brand-new. I loved my early childhood: lots of kids, bikes, trees. It was only when I started junior high that I began to realize that my life was different from that of many of my contemporaries. Until I walked to my new school in a different neighborhood, I didn't know there was such a thing as a private home. I didn't realize my new friends lived in a world with fancy cars, summer camps, lessons, vacations. It really hit me when I met the mom of one of my new friends—she looked 20 years younger than my mom! But then she didn't work, whereas my mom was a bookkeeper who held down two different jobs, as did my dad. My wealthy friends would go bowling on weekends from 10:00 in the morning to 10:00 at night. My mom would give me just enough money to bowl two games."

Although Mark maintains he wouldn't change a thing, he realized by high school that he had a lot of catching up to do. "I was behind the eight ball. I hadn't paid much attention in school and wasn't groomed to succeed. I'd worked at various menial jobs since age 15. When I graduated from Brooklyn College, I had no idea what I was good at, or what I wanted to do with my life."
Enter a friend whom Mark had worked with at a clothing store who knew a recruiter who agreed to see Mark about an opening at PVH. "Isn't Van Heusen an old man's shirt company?" Mark inquired.
The recruiter set him straight. "Nothing's more important for you now than to be exposed to the business world, and to learn. PVH is one of the top apparel companies in America. Now why do you want to work for them?"
"I have no idea."
"You can't say that! You should say you've always had an interest in fashion. You have an intuitive feel for it. Next question: How much money do you want to make?"
"I have no idea… $50 thousand?"
"Mark, you're a piece of work! You should say, 'Pay me what- ever you think is fair. Money is not important to me right now. I want to work for a company willing to train me and provide opportunity.'"
Mark went to the interview the next day. As he explains it, "I met with a VP/GMM for a position as an assistant designer. He asked me the same questions the recruiter had asked and of course I knew all the answers. He looked at me like I was gifted. It was like taking the SATs with a cheat sheet.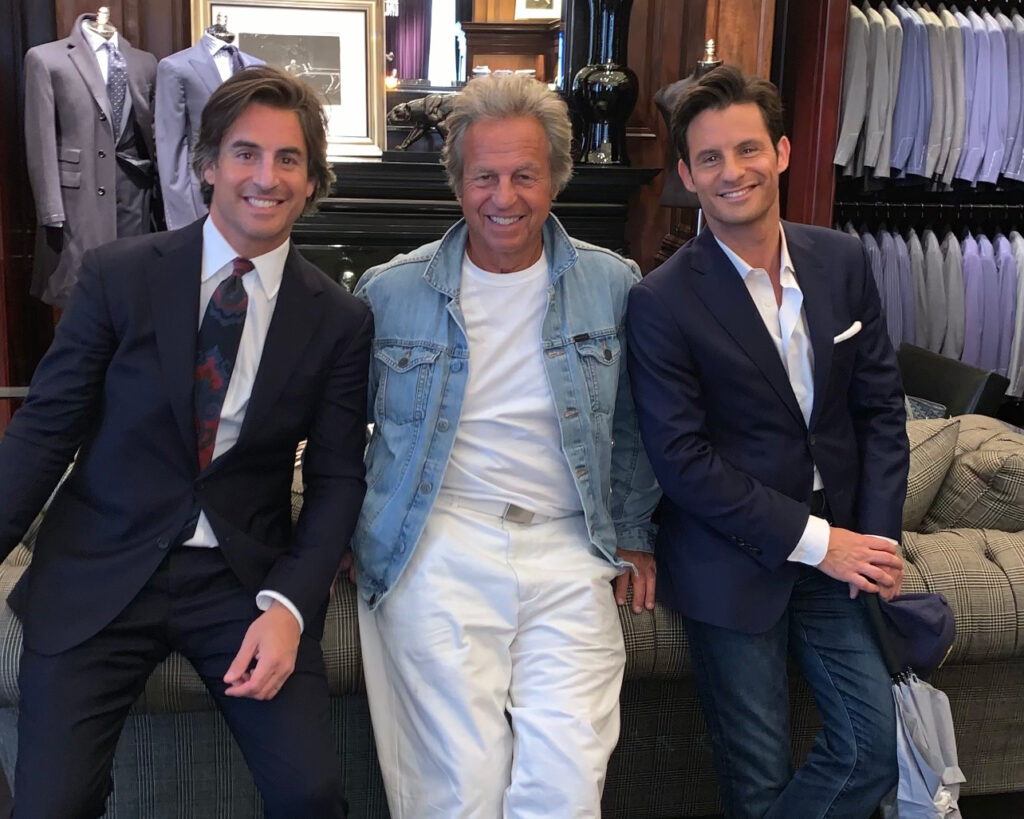 "I got the job and, a week later, attended a PVH town hall meeting with 300 employees and then president Stanley Gillette. The guy was amazing: dignified, well-dressed, brilliant speaker. Aside from the speech itself (that started out with how proud he was to be our president), what blew my mind was how eloquently he spoke without notes! So, my first goal at my first real job became to learn to speak without notes. I realized I was now in an exceptional environment where everyone was smarter than the next guy, and everyone was aiming for success. I realized I was given the opportunity of a lifetime and boy did I go after it from then on. Not every boss I had was great, but I understood that there was something to learn from each of them."
Mark's 33-year climb up the PVH corporate ladder to CEO ended abruptly in 2006, allegedly for his flamboyant management style and inability to conform to the corporate image. But he soon found a home as CEO of LVMH America, where he continued to learn about the luxury market and about differences between European and American corporations. "Lesson #1: There's Louis Vuitton and then there's everyone else. If you try to emulate Vuitton, you will fail. Lesson #2: European businessmen are about strategy. If the strategy makes sense, they'll follow it to the ends of the earth with few worries about next quarter profits. American execs work quarter by quarter."
Mark's experience at LVMH with the Donna Karan brands ultimately led to a sale to G-III, a transaction in which he was very instrumental. "I'd done everything I thought I could do for the brand. After I left, I felt that LVMH should focus on pure luxury and that G-III should own more brands, so the sale proved very beneficial to both companies." (Editor's note: G-III is now a key sponsor of Mark's Always in Fashion broadcasts, and in an unusual arrangement, Mark writes or ad-libs the ads and presents them in his own voice.)

Says Morris Goldfarb, CEO of GIII, "As CEO of PVH, Mark gave our company the first of many Calvin Klein licenses. His confidence and guidance enabled us to build probably the largest ever license in the apparel sector. At LVMH he stayed as CEO of Donna Karan/DKNY beyond his contract term to negotiate the sale and transition of these brands to us. His desire to mentor and give back to an industry that has been good to him is admirable. A great role model for all of us."
Mark has often said that, considering his humble background, he wasn't supposed to be a corporate CEO, author of two books, or a radio broadcaster. Asked about his personal shortcomings, he's reluctant to go there. "I'm not going to talk about those," he apologizes. "If someone who wants to hire me were to ask that question, I'd respond, 'Whatever my shortcomings, I'm sure you'll help me identify them and improve.'"
However, he ultimately admits a few weaknesses. "I'm an acquired taste and I know it. I'm not easy. It's often my way or the highway. I'm outspoken and opinionated, which hasn't always helped me. I'm not good at company politics. If I'd been a better politician, I'd have had an easier career. And I don't tolerate fools well, which frequently gets me in trouble.
"In fact, early in my career, I was often considered a good-looking guy in a suit. Nobody thought I had any substance. I was like a running back. Other guys were creating the holes and I ran right through them. But what they didn't see was my obsession with working harder, with learning disciplines beyond the scope of my responsibilities. I truly believe that's the key to success."
When I first interviewed Mark a few decades back, I teased him about his very regimented wardrobe. He owned a dozen navy blue suits, all identical. Several dozen identical white shirts and navy ties, and numerous pairs of the same black tasseled dress shoes. They were all numbered, and he wore them in perfect rotation, always with gold cufflinks and a gold Rolex. Although Mark can now laugh at these sartorial idiosyncrasies, he hasn't changed all that much, now favoring Ralph Lauren Purple Label suits and sport coats (that he can finally wear since Ralph is no longer a competing label), knit polos, and always white pants in the summer. He's proud that a change in his fitness routine has helped him lose 57 pounds since Covid, meaning he's down four sizes in suits and weighs less than he did in college. He walks four miles every day and has never felt better. So, in addition to his radio show, he's certainly up for another big challenge.
Generation To Generation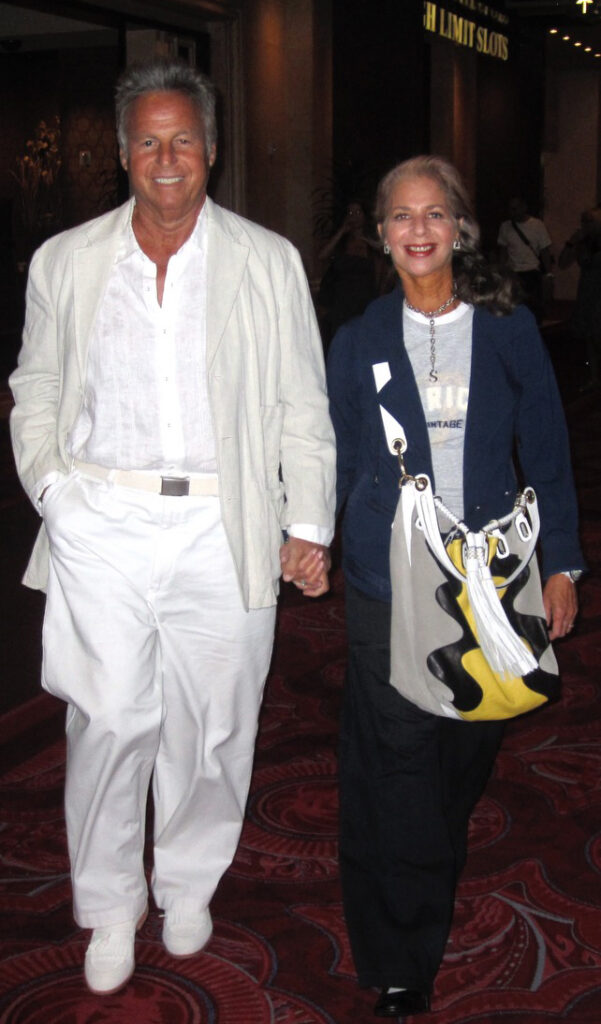 Despite two top exec positions at major corporations, nothing makes Mark prouder than his family. Although he gives most of the parenting credit to his beloved late wife, Susie ("she was the brains of our family: beautiful, smart, with all the right values"), Mark clearly contributed to raising two very accomplished (and really nice) sons: Jarrod (a lawyer and top exec at Authentic Brands Group) and Jesse (also a lawyer and legal adviser on numerous TV programs). "My boys never saw me struggle," says Mark. "I was the president of a company at age 34. They grew up in Fantasyland. So Susie and I were concerned that the boys wouldn't have the drive, the hunger, to succeed. So what did we do? We had them join college fraternities where they pledged to be drug- and alcohol-free. We insisted they go to law school, not to work as lawyers necessarily but to provide a strong foundation for whatever came next. We had them intern, at various times, at the PVH offices. It was so important to me that I be a role model for my boys. And just as important that I prove to Susie that she made the right decision marrying me."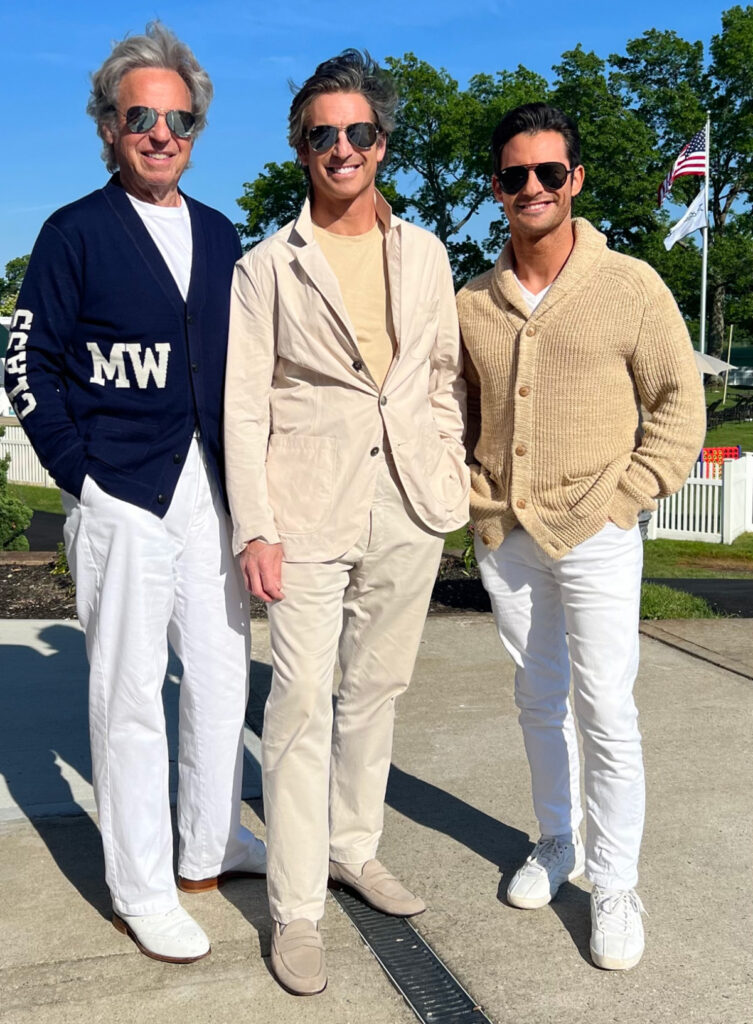 Although he says it in jest, Mark mentions that his sons turned out to be better versions of himself. "When I used to be important, people would knock my kids over to get to me. Now, they knock me over to get to my kids. Which is as it should be! I always thought Jarrod and Jesse would make great senators or congressmen. They're smart, poised, articulate, with no skeletons in their closets. But they have no interest. The politics these past two decades has turned them off to it."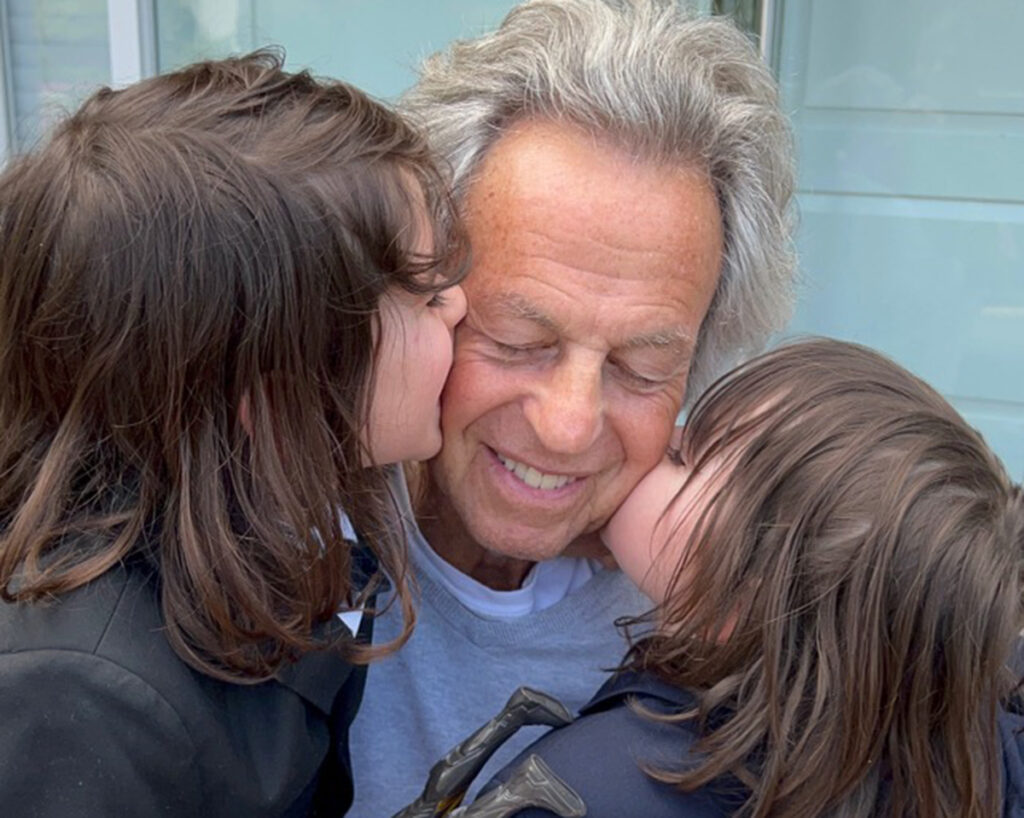 Mark claims he's too old for politics but too young for a Lifetime Achievement Award. So what's next for him? Along with his radio broadcast, Mark is very much into grandparenting Jarrod's two little boys, who live nearby. When the first was born, Mark eschewed being called Grandpa and opted instead for DD, short for "Daddy's Daddy." Turns out this was the first sound uttered by his first grandson, a sound that still brings him great joy. "The most important thing parents can do for their children is listen to them," notes Mark. "Make the time and listen."
That said, we wouldn't be surprised to see him at yet another top position in the fashion industry. As industry colleague Mike Setola puts it, "Mark Weber: Determined. Laser focused. Eye on the prize always."