FROM OUR JULY ISSUE: TINA ANIVERSARIO, NORDSTROM, MR 2023 MERCHANT OF THE YEAR: DEPARTMENT STORE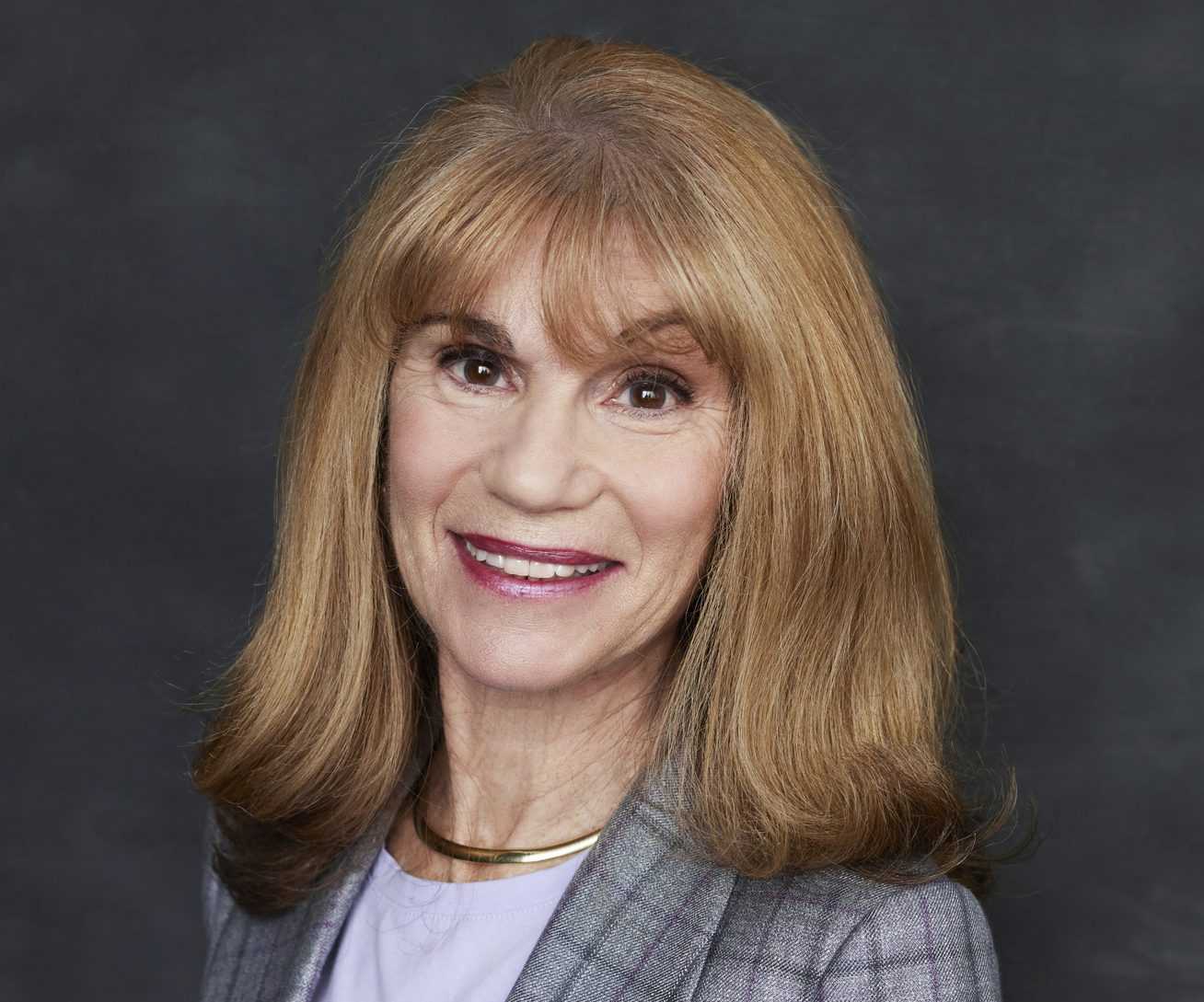 The entire MR team is proud to present our July 2023 MR Awards edition. Haven't gotten your copy, yet? Feel free to page through a digital copy at Issuu, and we'll continue to post individual stories on MR-mag.com. If you haven't been getting MR in print, be sure that you are on our mailing list for future issues by completing this form.


Nordstrom VP/DMM Tina Aniversario describes herself as fun, loyal, curious, strong-willed, customer-obsessed, and willing to fight for what she believes in. "At the core of all my decisions," she says, "is our customers and how to better serve them."
Although she didn't dream of a career in retail, Tina has always been a natural leader and strong decision-maker. "Early on, I thought I'd be a lawyer or a veterinarian," she confides, noting that her mom is a CPA at a law firm and her late dad was an aeronautic engineer who worked for Boeing and Northrop.
Born in Seattle and growing up in Huntington Beach, CA, Tina (a die-hard beach lover) would shop for Levi's at Miller's Outpost or Mervyn's. Ignoring the latest fashion trends, her favorite outfit was (and still is) a white T-shirt and jeans worn with Dr. Martens or Vans. She came to know Nordstrom only because her mom, born in Seattle, was a loyal Nordstrom shopper who would drag her daughters to Seattle's upscale emporium to buy them shoes. Struck by the Nordstrom mystique, both girls ended up working there.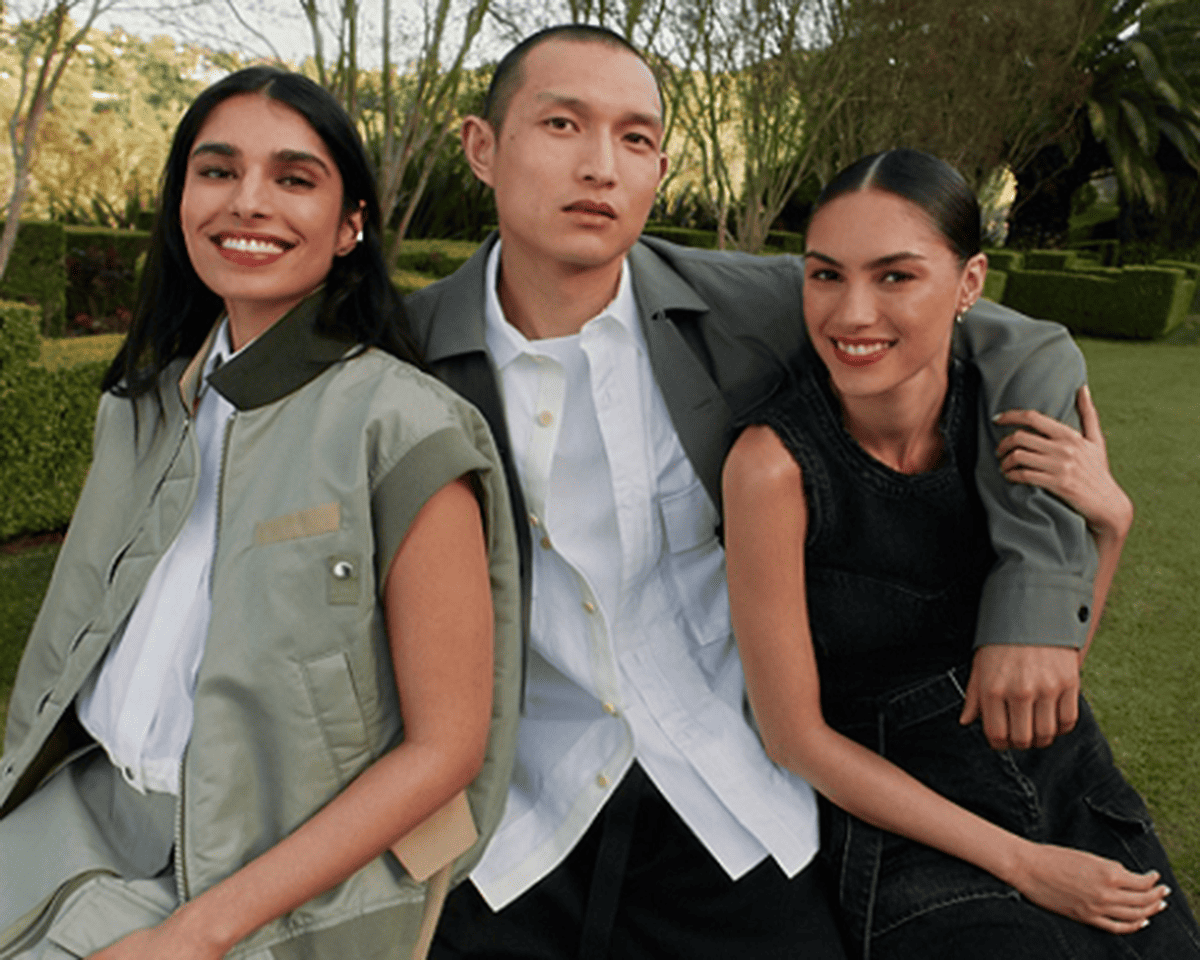 "I was 15 and a half and wanted to drive, but my mom said I'd have to pay for my own car insurance. So, my older sister, who was already working at Nordstrom, got me a job in the stockroom. I actually loved it. The money was decent, and I was good at it. This was before the digital era when there was a math component to taking inventory and doing markdowns, which I enjoyed." She worked in the stockroom through high school and then moved to the selling floor, a job for which her outgoing personality was well suited. When a position with double the responsibility opened in young men's, she jumped on the chance to learn something new.
Now VP/DMM of menswear, Tina oversees men's apparel for 94 Nordstrom stores, 249 Rack stores, 7 Nordstrom Local stores, 2 clearance stores, and online. Although the business has changed significantly since Covid (and Nordstrom has recently closed stores in Canada and San Francisco), Tina is excited about the notably healthy sales trend in men's. "The big challenge now is how to reimagine the composition of our offering without swinging the pendulum too far in either direction. That's the hard part. Men are usually the first to stop shopping in a tenuous economy, but post-Covid, men seem to have jumped right back in. Thankfully, there are still plenty of guys not quite there yet, so I believe the momentum we've established will continue."

As to what they've jumped back into, Tina describes the look as polished casual. "Before Covid, men had a weekday closet and a weekend closet. Today, there's just one versatile closet, which can take guys 'from dusk to dinner, park to pub, golf course to cocktails.' It's always about food and drinks when marketing to men! It's now a hybrid wardrobe that often includes a third piece, be it a cashmere cardigan or a quilted vest.
"That said, we're still selling lots of suits, and not just for special occasions. But today's suits are lighter and less structured, most often worn with a knit crew or polo, usually without a tie except for occasions."
Tina contends that tailored clothing is back to being a strong year-round business. "Men are looking at the uniform a little differently these days, embracing tailored because they want to, not because they have to. I give much credit to the NBA for elevating its dress codes—when guys see all these star athletes looking so great in tailored suits, it influences how they want to dress."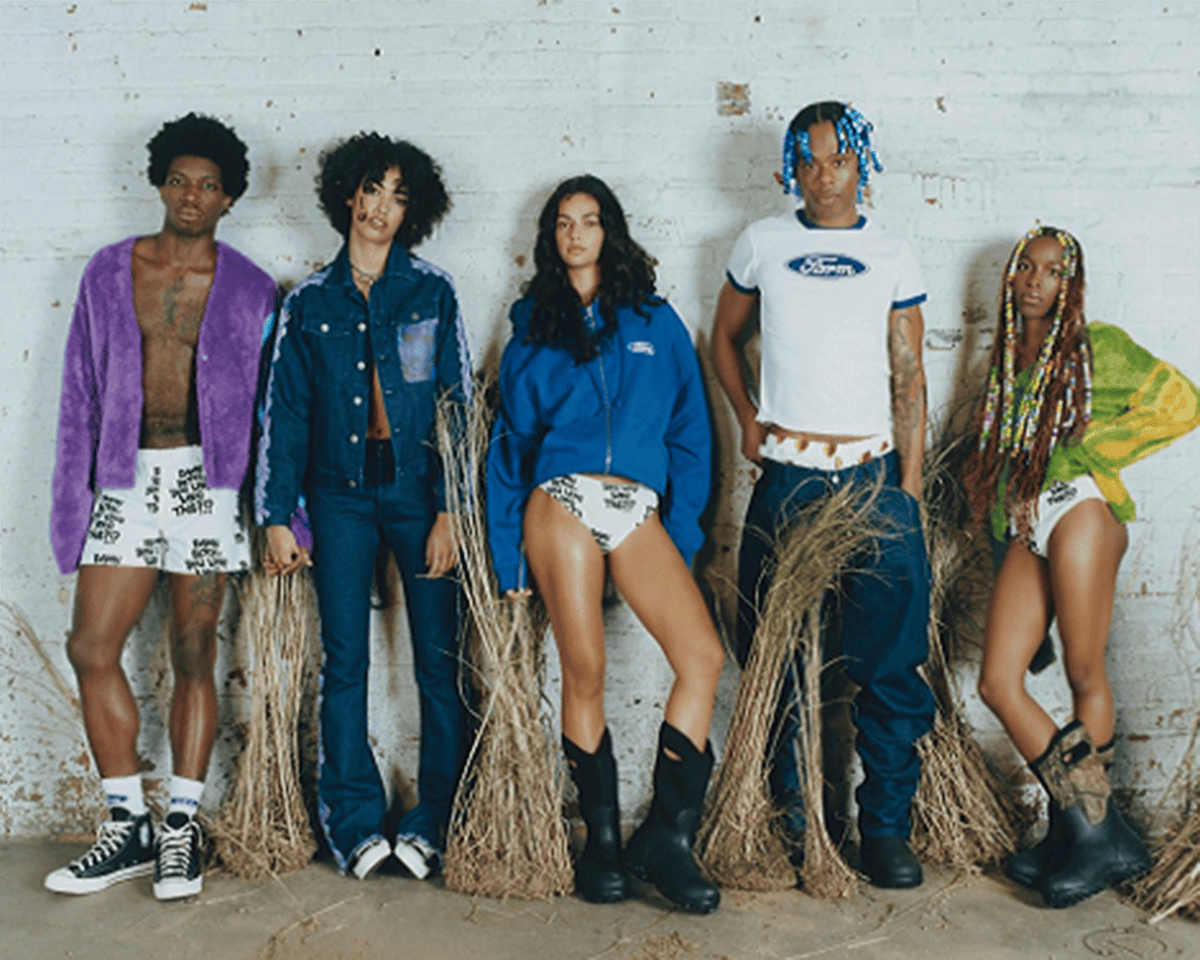 Tina credits her team for their work ethic and creativity. She herself is widely respected for her integrity, risk-taking, and unique ability to form partnerships. "We're in a people business," she states emphatically. "This industry is all about relationships. Because I believe that integrity is so important—it's one of Nordstrom's core values—of course I try to be as transparent as possible. I tell people the truth, even if it's not the message they want to hear.
"I believe retailer/vendor relationships have evolved in recent years. They used to be transactional. Now they must also be mutually beneficial. Nordstrom's track record of long sustained relationships with leading brands proves that we understand the give and take of enduring partnerships."
Asked about those "partners" that sell to upscale stores many of the same styles they then discount on their websites, Tina responds thoughtfully. "We don't compete with our vendors. We partner with them," she replies, referring to brands that sell D2C online and those that have opened their own stores. "In many cases, customers don't know or care about the business model. They just want to buy their favorite brands at their favorite store. We've earned their loyalty thanks to our very strong service model: well-trained professional sales help, quick and easy returns at a Nordstrom or Rack store, curbside pickup, etc. In most cases, our brands let us know when they plan to go on sale so we can choose to meet their discounted prices or not. In some cases, especially if we've made a big investment, their sales will exclude the pieces we bought from them. Most often, partnership means the brand works with us, not just on maintaining price but on driving traffic, topline growth, and creating sales momentum."

Says Scott Ruerup of Peter Millar, "It has been an incredible journey over the last 12 years working with Tina. Her dedication, professionalism, and expertise have always inspired me. I truly value the support, trust, and camaraderie we've developed over the years, and am grateful to work alongside such an amazing merchant."
Alan Victor of Jack Victor agrees. "I've known Tina for 10 years and watched her take on increasing menswear responsibilities while moving up within Nordstrom's management team. As a supplier, we truly value her intrinsic character traits: integrity, transparency, and an ability to communicate her vision."
Patrick Heitkam of AllSaints and Varvatos is a big fan. "She's a fantastic example to women of how to thrive in the men's fashion biz while being yourself the entire time. I also appreciate that she's always willing to give a team member or vendor partner time to share their thoughts, concerns, ideas. She's truly a servant-leader, seeking out win-win solutions every time."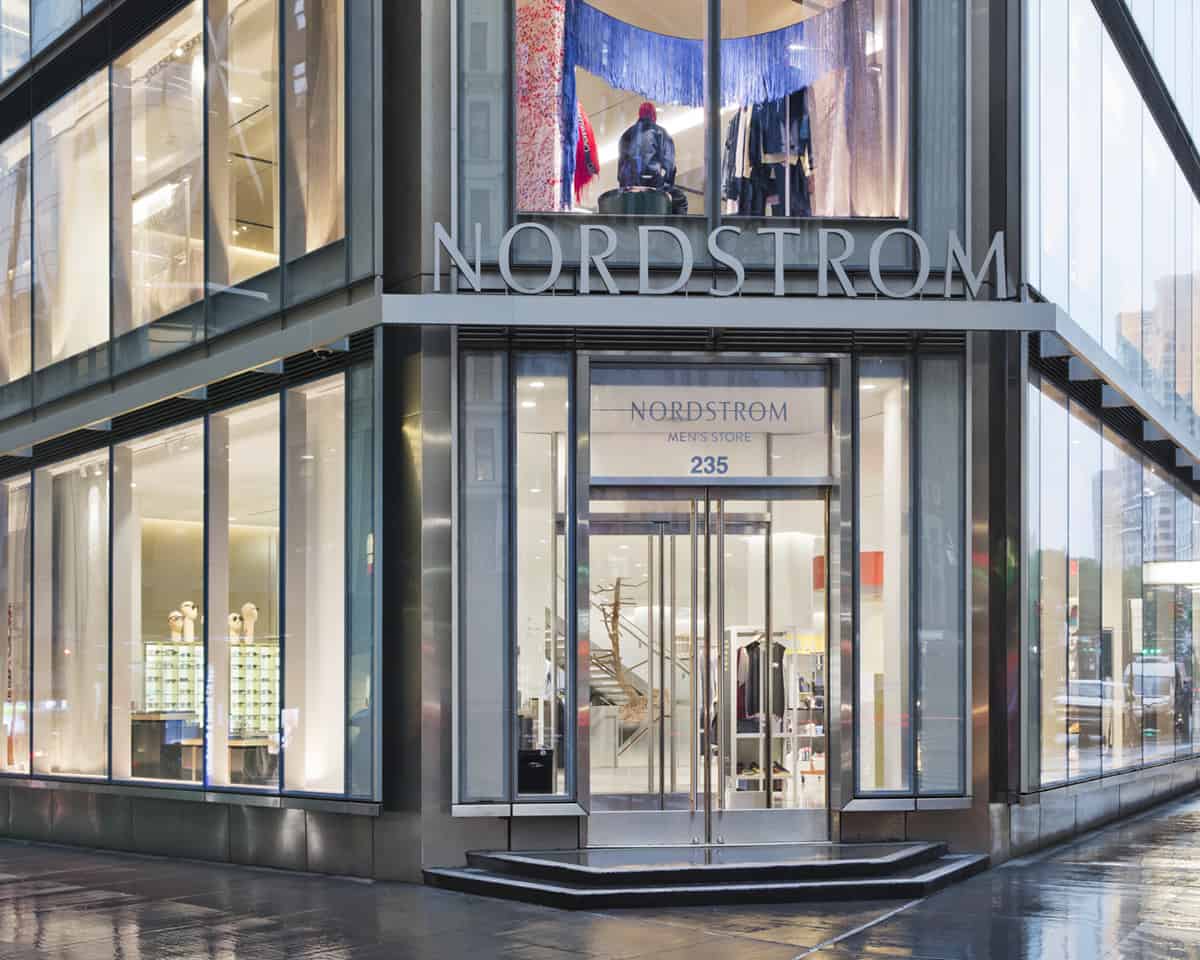 Although there's no typical day in Tina's work schedule, she spends much time at team meetings, vendor meetings, corporate meetings, trade shows (these days, the Chicago Collective tops the list), and visiting as many Nordstrom stores as she can get to, a definite priority of late. A particular pleasure for her these days is interacting with the young emerging brands she helped bring to Nordstrom through their DEIB (Diversity, Equity, Inclusion, Belonging) initiatives, including the 15 Percent Pledge.
"I'm honored to be part of the success we've had from identifying and growing small emerging brands, helping them find some scale to get their brand out to more customers. Two examples among many are Honor the Gift, a young brand founded on self-belief and dedication to never stop working toward your greatness, and Market, an LA label with a focus on music-inspired graphic tees—Bob Marley, the Grateful Dead, Erykah Badu. Both brands were founded by young, ambitious creatives who are super excited to be part of Nordstrom, super excited and super proud. Considering our many shared values, it's wonderful to build these businesses together."
Asked about her successes and failures, Tina is a bit uncomfortable with the question. "Accomplishments include my family—my husband, daughter, dogs—and the long-term friendships and relationships I've made in my business world. As for failures, I have a hard time with this question, partly because I've made too many mistakes to list here, but more because I believe in 'fail fast and move on.' Fail fast, learn from your mistakes, and don't let it deter you from taking risks. Like I always tell my team—we're in the fashion business, we're not saving lives. And we won't get anywhere if we don't try new things. When it comes to failures, my favorite expression is 'This too shall pass.'"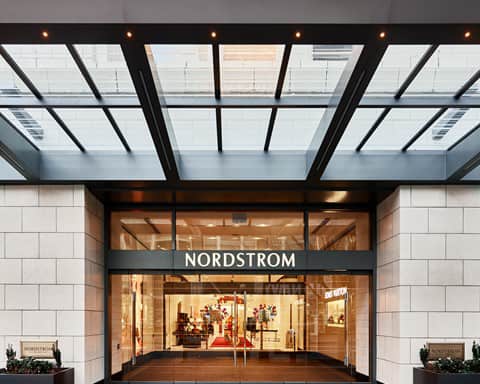 Aside from being a risk-taker, Tina is a social activist, always fighting for equal rights for women and minorities. What drives this activism? As a first-generation American on her father's side (her late dad was born in the Philippines), she recognized early on that diversity makes us stronger. "Since diversity exists within our communities, a diverse vendor base will better serve our customers. At Nordstrom, we're strongly committed to grow with brands that represent our community. Our in-store goal is to create a place where customers and employees feel welcome and appreciated and can be fully themselves.
"As a company, we've set very ambitious goals. These include delivering by 2025 more than $500 million in retail sales for brands owned and operated by Black and Latinx individuals. We signed the 15 Percent Pledge in 2021 and plan to increase Black and Latinx representation in people/manager roles by at least 50 percent by end-2025. We've joined a multiyear corporate partnership with the National Urban League, a historic civil rights organization, and we're leveraging our internship program with a goal of 50 percent coming from underrepresented populations. We plan to double our charitable giving to nonprofits that promote anti-racism, bringing the total to about $1 million per year for the next five years. And this year, we partnered with the Folklore Group to bring the best in global fashion closer to the Nordstrom customer. Through the Folklore Connect platform, a first-of-its-kind e-commerce tool, Nordstrom will be better able to identify and engage with wholesale fashion and lifestyle brands founded by Black, Latinx, Asian, and other people of color, as well as brands located in emerging markets."
Whew! Sounds like a lot of important changes, far more than most stores have committed to at this time. Clearly, Nordstrom has given much thought to who they want to be as a company, with initiatives that will surely change the world.
"It's a start," says Tina, with considerable pride. "But there's always room for improvement."