HARVEY NICHOLS INKS DEAL TO BECOME FIRST DEPARTMENT STORE ON FARFETCH'S E-COMMERCE PLATFORM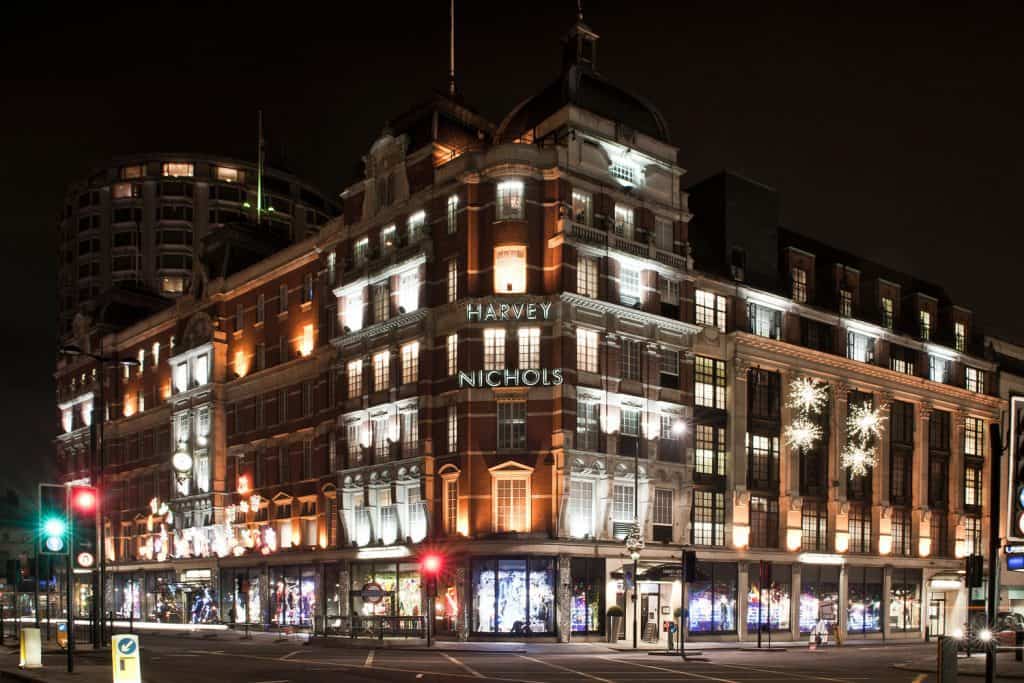 Farfetch, the global technology platform for the luxury fashion industry, and Harvey Nichols, the luxury international department store group with its flagship store in the Knightsbridge neighborhood of London, have signed a multi-year, global partnership deal that will see the retailer become the first department store in the world to join the Farfetch platform.
The initial stage of the partnership will allow Harvey Nichols to tap into Farfetch's e-commerce and logistics platform and allow lovers of the iconic international department stores to buy from Harvey Nichols wherever they are in the world. Customers will also benefit from Farfetch services including in-store return and same-day delivery. Furthermore, the companies will explore additional retail and technology initiatives in the UK, while Harvey Nichols will also leverage its international presence to explore further collaboration with Farfetch internationally.
"We are delighted to be partnering with Harvey Nichols as they join the Farfetch platform and mark the launch of our department store offering," said José Neves, founder and CEO of Farfetch. "Throughout its history, Harvey Nichols has been known as the ultimate fashion destination for customers who love cutting-edge fashion and an incredible curation of the world's best brands. I've long admired Harvey Nichols as a company that challenges established retail thinking and practice. With our partnership, Harvey Nichols is proving its forward-thinking approach in a way that will benefit lovers of fashion all around the world."
Natalie Massenet, co-chair of the Board of Farfetch, commented: "Bringing such an iconic and much-loved department store to Farfetch is a strategic milestone for both companies, as well as a win for their customers globally. Farfetch is proving it is truly the technology platform for the whole luxury fashion industry – from gorgeous boutiques with incredible curation, to the world's most loved designers and luxury brands and now, department stores like Harvey Nichols who for almost 200 years have built a devoted following and are innovating for the future and for their customers' changing needs."
"This partnership demonstrates Harvey Nichols' commitment to embracing cutting-edge digital technology, to create a model of the future," added Sir Dickson Poon, chairman and owner of Harvey Nichols. "We are delighted to be working with Farfetch, given its clear expertise in digital, and look forward to exploring where we can take this partnership in years to come. Harvey Nichols' curation of the world's best-loved brands will now be available all over the world."
Farfetch originally started in 2008 as a marketplace for independent boutiques and extended the platform to include the world's leading luxury brands in 2015. It now includes over 880 boutiques and luxury brands from 40 different countries. Delivering to customers in 190 countries around the world, Farfetch operates localized sites and apps in 11 languages.
Harvey Nichols will launch on Farfetch in the second half of 2018.