HEAD OF STATE+ EXPLORES AFRICAN YOUTH CULTURE IN THE 70S FOR SPRING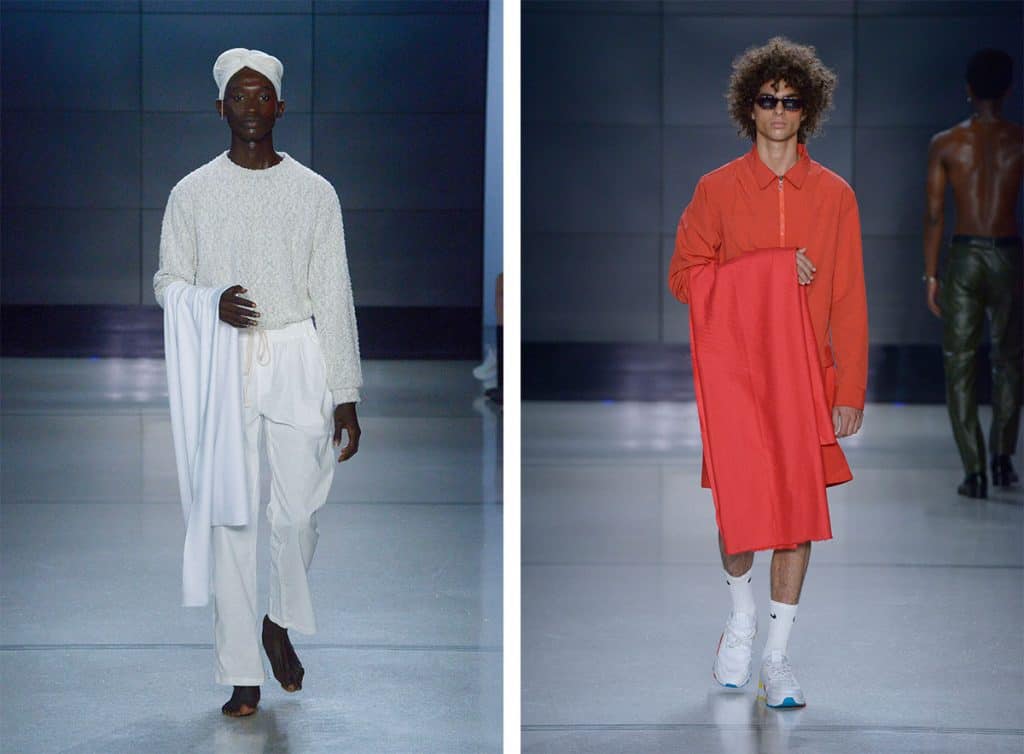 Emerging label Head of State+ presented its spring/summer 2019 show at Cadillac House in NYC on Wednesday against a musical backdrop of an African choir, and opening with an interview with African activist/musician Fela Kuti.
This season's collection, entitled "Genesis", is the translation of Afro-futurism portrayed by the likes of musicians Parliament-Funkadelic and Sun Ra, and distilled through the lens of West African youth. The collection celebrates the vibrancy of West African youth culture in the '70s and draws parallels to modern times. As in past seasons, homage is paid to legendary Fela Kuti.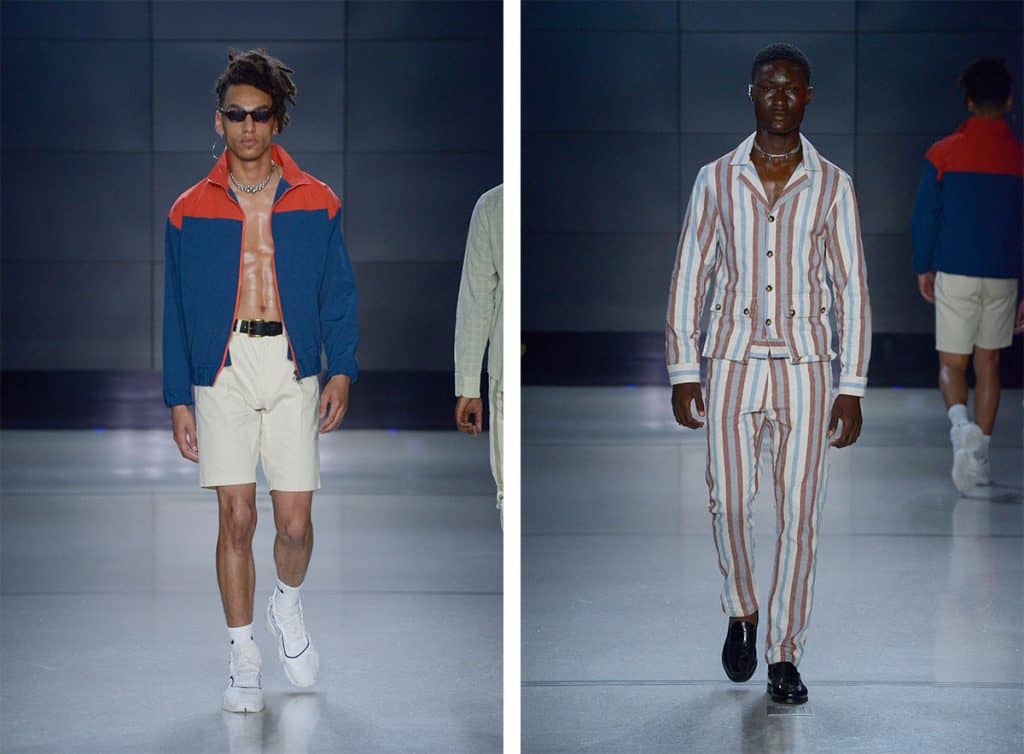 Additionally, for spring '19 Head of State+ joined GROUPE – the NYC-based ethically-focused production and distribution umbrella, which manages and nurtures independent designers and brands. Now in its fifth season, Head of State+ is sold in some of the world's most prestigious boutiques.
Founded in 2016 by Nigerian-born designer Taofeek Abijako at age 17, and designed in New York, Head of State+ draws upon art, fashion, furniture, and product designs. Abijako believes in furthering a philosophy of "thoughtful, inconspicuous, and honest designs", and focuses on combining a minimalist streetwear approach with social and political commentary.