HERNO CELEBRATES 70TH ANNIVERSARY AT PITTI UOMO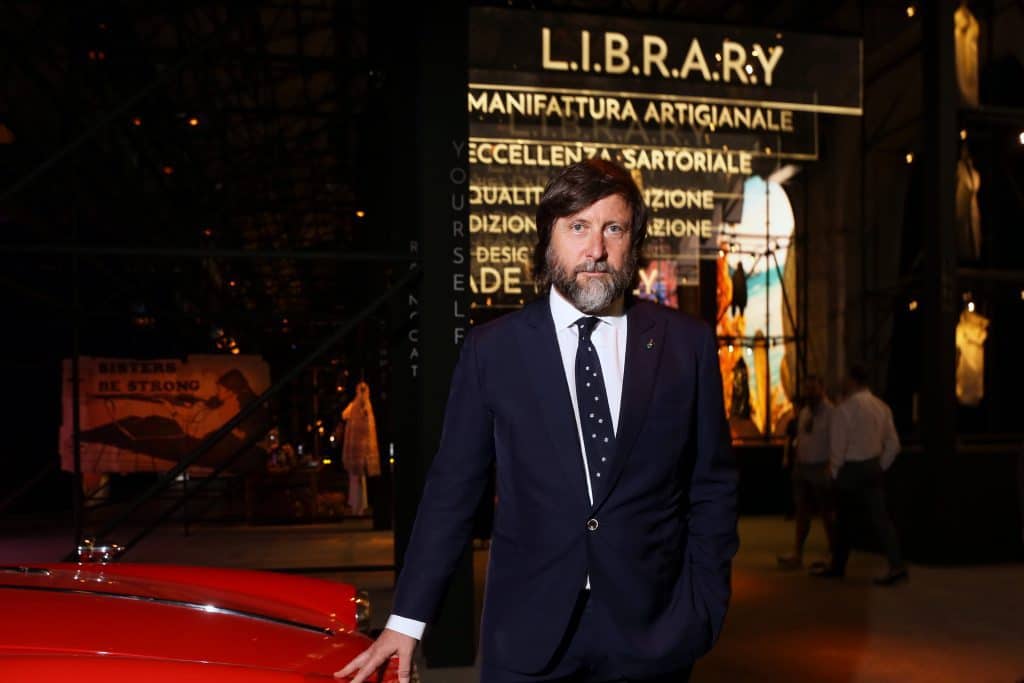 Italian outerwear maker Herno celebrated its 70th anniversary at a special event and installation at Florence's Stazione Leopolda on Tuesday, June 12 during Pitti Uomo.
Called L.I.B.R.A.R.Y., an acronym which means Let Imagination Break Rules And Reveal Yourself, the installation was spread over two floors and aimed to highlight the history of the brand's iconic rain coat. It also serves as a journey that takes advantage of archive contents from the end of the 1800s in Lesa, where Herno is based, also presented in a new and free interpretation of Polimoda and Osaka Institute of Fashion students.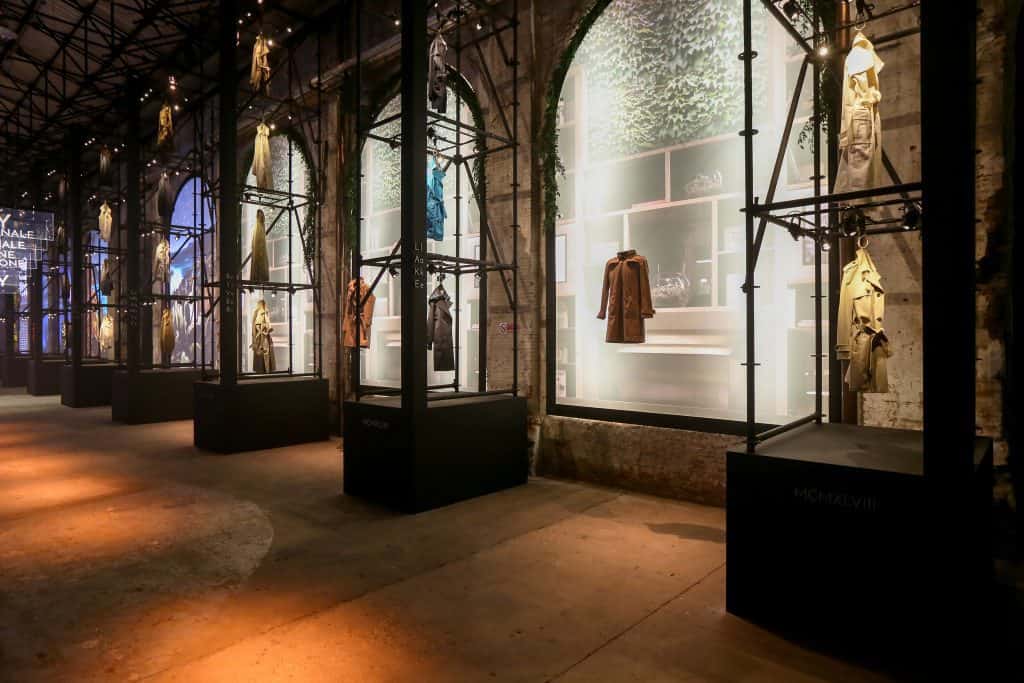 "Water Echoes" is the interactive installation within the space that was designed by Studio Azzurro that summarizes and evokes the element most suited to the brand, water, since Herno has produced waterproofs since its foundation. In fact, there is also a cascade of real water to remember the green side of the brand, but the investment of millionaires in cutting-edge machinery that allows it to be labeled "eco-sustainable". Then the path analyzes the cult products, primarily the raincoat and then the coat.
"In 1948, my father practically transformed the rainy climate of the lake and the humidity from the river into an opportunity when he started producing raincoats," said Claudio Marenzi, head of the company and president of Pitti Immagine. "Production organised itself immediately, so much so, that in the 1980s and 1990s it was almost easier to decide to work for third-parties, for French maisons. It is amazing how much time has passed. And how easy it was to improve on this, returning to our roots and to that inspiring river, to which my father added an H, making it international. Since 2005, my strategy has relied on the awareness of being able to develop our brand in an evolutionary, practical and tailoring way as we handle each stage of the process. Because we've been doing it for 70 years."