INDOCHINO PARTNERS WITH YANKEES SHORTSTOP DIDI GREGORIUS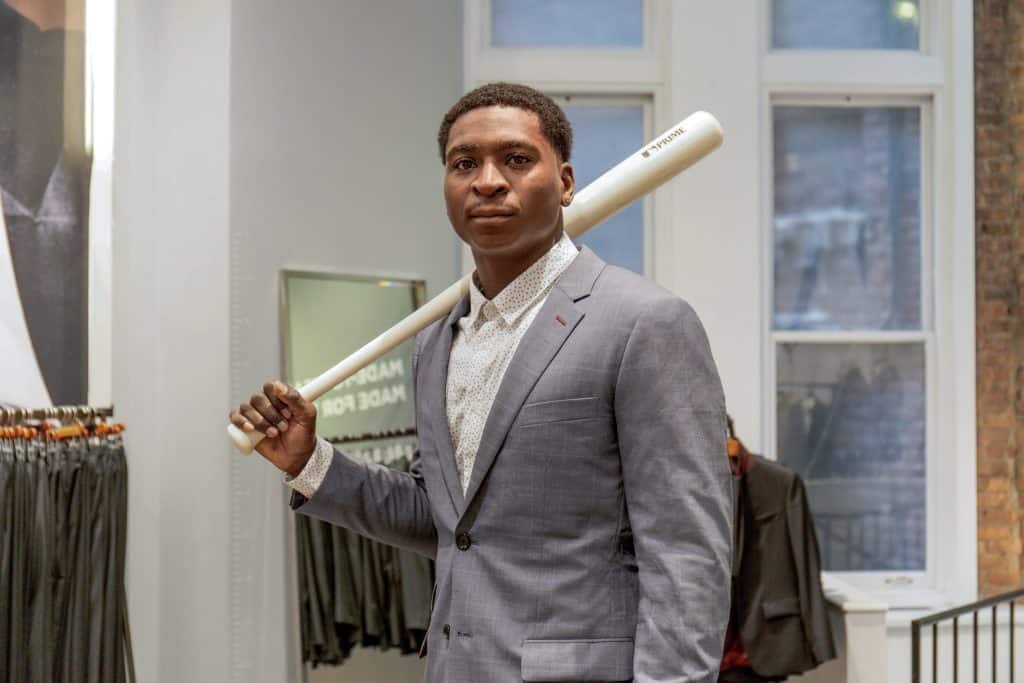 Tailored clothing company Indochino, which was recently named the "Official Made to Measure Suit" of the New York Yankees, has confirmed that it is partnering with the team's all-star shortstop Didi Gregorius.
He will be featured in a series of campaigns showcasing his passion for the company's custom suits and how he designed each garment to be "Made for a Yankee." In addition, Gregorius will help promote the brand to Yankees fans via initiatives including a social campaign and an in-store appearance.
Moreover, fans will be able customize his looks to their own personal tastes including lapel style, number of buttons, pockets and cuffs, and can even add a Yankees-themed monogram or opt for a limited edition Yankees-inspired lining.
"We've hit the proverbial home-run with Didi—not only does he have great personal style, he's an incredible person and highly respected both on and off the diamond. He perfectly embodies our purpose to inspire confidence," said Drew Green, the company's CEO. "More than anyone in major league baseball so far this season, Didi is proving himself as a dedicated athlete and admirable leader. It's an absolute honor to be working with him."
"As a baseball player, it's hard to find clothing that fits perfectly, so having my suits, shirts, pants and blazers custom made for me is incredible," added Gregorius. "Not only do they fit great, I've personalized every last detail so each is one of a kind. I also love that each piece is not just high quality and stylish but is at an affordable price point for fans."