JOE LAFKO JOINS DENIM START-UP TRINIDAD3 AS MANAGING PARTNER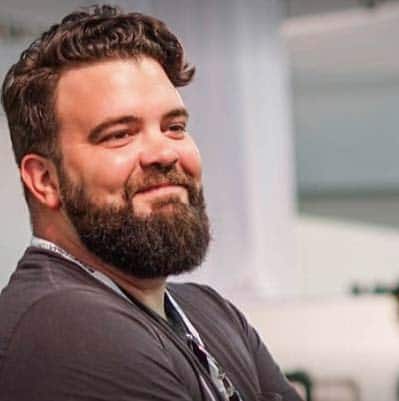 Southern California-based denim start-up Trinidad3 Jeans has named industry and Marine veteran Joe Lafko as managing partner.
Headed by Marine veteran and designer Trinidad Garcia III, the brand's focus is assisting those who've served their country and community to find their way to success after service by funding partnerships with non-profits with proceeds of their hand-crafted denim.
"Having Joe on board means we're not only equipping ourselves with the leadership we need in the marketplace but also that we mean what we say when we share our story about lifting vets up," said Garcia. "Joe is a powerhouse of energy and experience, and his reputation in our industry is beyond reproach. I knew when I'd first been introduced to him that he was the exact person we needed to lead things to the next level and beyond."
When asked about the partnership Lafko noted, "I couldn't be more excited about the opportunity to lead a team where everything we do is directly reinforcing why we exist. This ability is few and far between in our business, and I couldn't be luckier to have built a partnership that reflects this. We're building something from nothing but a dream and it's working. You can't afford to not take the chance and be part of that. It really is a once in a lifetime opportunity."
Garcia added, "Just in the last two months we've designed & released our very first ready-to-wear collection, added a non-profit partnership, sharpened our back-end operations, and debuted the collection at Project Show in Las Vegas (where we won "Best Showpiece" from Sourcing Journal). There's no way I could've done this on my own! Joe gave me the motivation and direction that needed to strike when the iron was hot and take the risks we needed to scale the brand."
The brand is currently expanding its website, its retail footprint in the menswear industry, and is planning several cross-country tours to showcase the collection and share its story directly with consumers and retailers alike. The collection features its signature made in the USA stretch denim, it's limited run adaptive jean "The Barron" and a selection of U.S. made elevated basics.