LEVI'S MADE & CRAFTED TEAMS UP WITH POGGY ON CAPSULE COLLECTION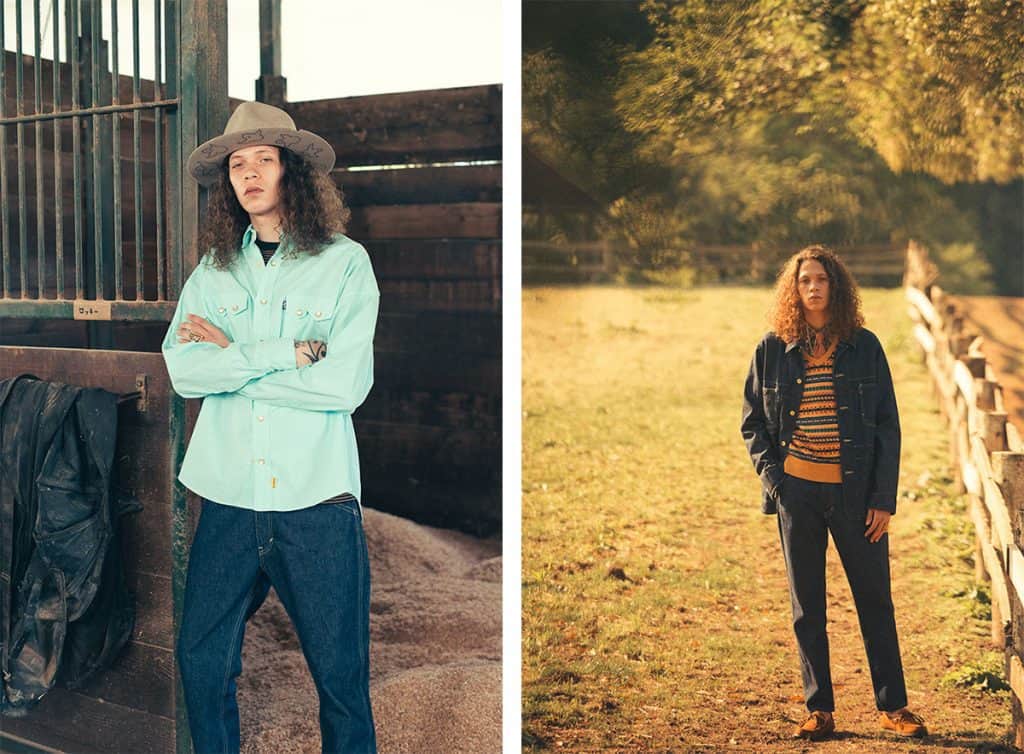 Levi's Made & Crafted has teamed up with street style icon and creative director of United Arrows & Sons, Motofumi "Poggy" Kogi on a new collaboration for fall/winter 2018. Inspired by legendary film stars Steve McQueen and James Dean, and the popularity of vintage clothing in Poggy's native Japan, the 7-piece capsule collection ties together streetwear, high-fashion, and vintage American workwear influences.
Combing through the Levi's archives in San Francisco, Poggy found examples of WWII-era workwear that served as further creative fuel for this collection, including chore coats, overalls, hats, and button-up shirts — all archival silhouettes reinterpreted for the modern era. "I grew up with street culture, and in the 1990s there were many great fashion magazines in Japan that I learned from. So, I'm trying to mix workwear and traditional details with a street attitude, as well as a vintage look," says Poggy.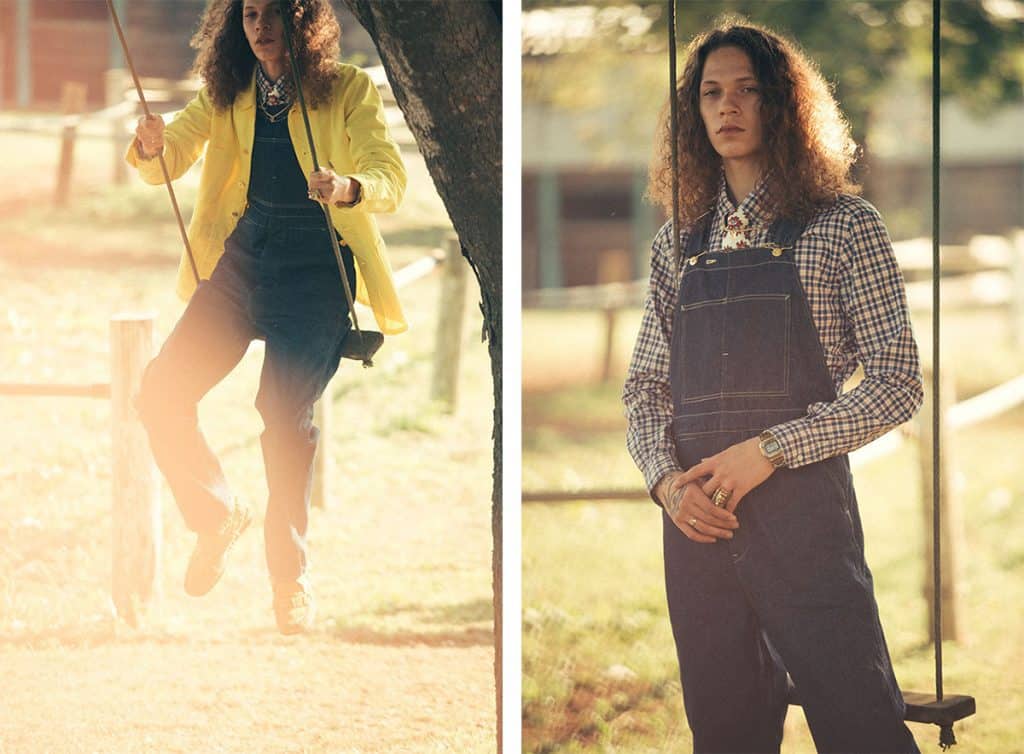 The collection features Poggy's signature flair with a bold neon yellow chore coat, turquoise denim western shirt, and Poggy's personal favorite stand-out piece — the "Steve McQueen" pant which features a brand new, slightly tapered fit with no yoke on the back. Each of the pieces, all made in Japan, feature a classic Levi's leather tag and bright gold hardware for another nod to the enduring value of vintage.
The Levi's Made & Crafted x POGGYTHEMAN collection, which retails from $48 to $398, is now available on Levi.com, at select Levi's stores, and at United Arrows.