MAN OF STYLE: XOLO MARIDUEÑA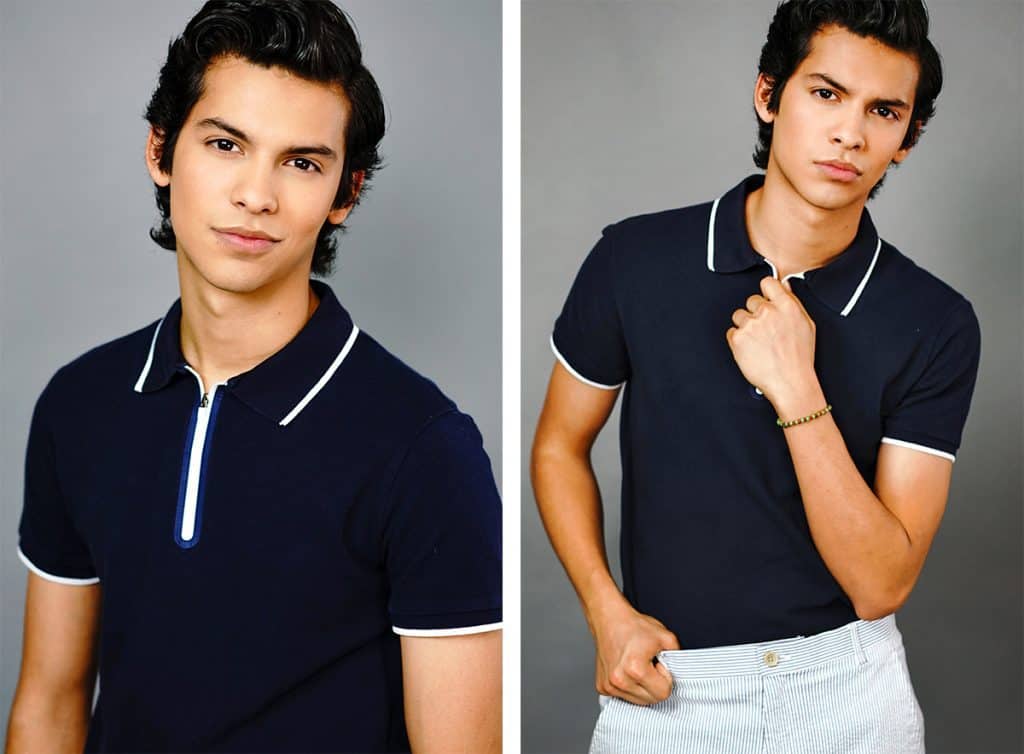 At the age of 17, Xolo Maridueña is the youngest man we've profiled for this column, but there's little question this California native has a maturity that belies his age. In no small part, that's because he's been a working actor for the past seven years, who first gained fame for his role as Victor Graham on the hit NBC series "Parenthood," and has added to his stardom by playing the key role of Miguel Diaz on the original YouTube series "Cobra Kai" a sequel to the hit film "The Karate Kid."
MR recently spoke to Maridueña about his interest in fashion, favorite brands, and recent splurges.
Q: When did you actually become interested in fashion?
A: Until I was age 12, it wasn't an issue; first, because my mom would dress me because I had no sense of fashion, and all of the schools I went to had uniforms, so I didn't have to think about what I was wearing. But after that, I began to get into skater clothes, and I started wearing brands like Supreme and Vans, along with graphic t-shirts. More recently, I would say the past year or two, I've become to favor simpler clothes, just basic polos and pants, mostly from brands such as Lacoste, Fred Perry.
Q: How does being an actor, especially one on a hit TV series, influence you when you dress?
A: For the most part, I've developed a thick enough skin that I don't worry too much about what other people think. In high school, people rag on me because I wear Nike socks with Adidas sneakers, instead of just being loyal to one brand, but I don't care.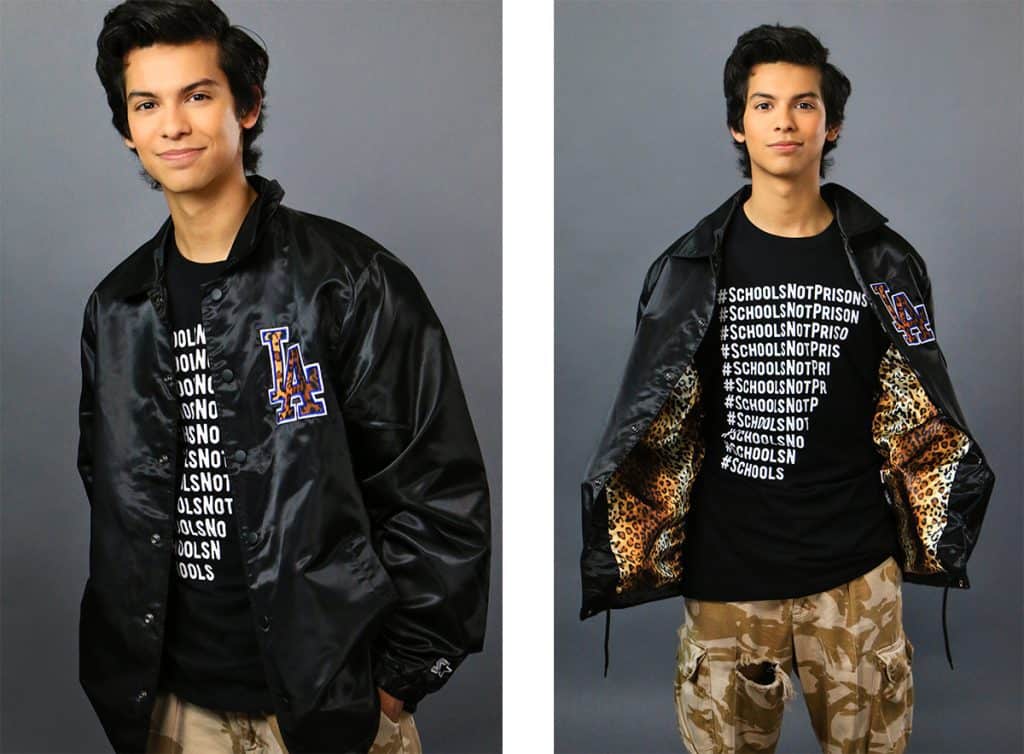 Q: What about when you're making a public appearance?
A: I know when I am going to be on a red carpet or do a promotional event, I need to pay more attention to what I'm wearing. I am lucky that I have a couple of family friends who do styling, so I ask them what's in, what's not in, what should I wear, and they usually help me out.
Q: Being 17, I bet you do all your shopping online. Am I right?
A: Nope, I like to go into stores. I actually find shopping online is too overwhelming. I also like to go with people who have the same style as me. I also like to get it all done in one day when possible. For stores, I would say my go-to places are Zara, Topshop and Nordstrom Rack, which actually has some very cool stuff.
Q: You must be making some decent money. Does that allow you to splurge?
A: My allowance structure has changed, but I am not really allowed to go to wild. I recently got into shoes and I did buy a new pair of the World Cup Nike Spiridons, because it came in a specific colorway I liked. Also, Tyler the Creator did a collaboration with Converse that I enjoy wearing. But that's really about it.
—
Photo Credits:
Photography by Tim Schaeffer at Cellar Door Studios
Grooming by Joseph Adivari