MEN'S HEALTH UNVEILS NEW LOOK FOR MAY ISSUE
Men's Health, the Rodale brand fitness and lifestyle glossy, has unveiled a new look with its May 2017 issue, under the direction of new editor-in-chief Matt Bean. Appointed in September last year, Bean succeeds Bill Phillips, who worked at Rodale for 13 years.
Under Bean's direction, Men's Health's new mission is to return to its roots as a manual of self-improvement. Highlights from the new issue include: a new section that features 18 athletes who competed in the Wodapalooza fitness event; a new column that takes cues from online and mobile communications with clever new platforms for dialogue; and a new section that features advice from celebrated personalities that includes a column from self-help legend Tim Ferriss.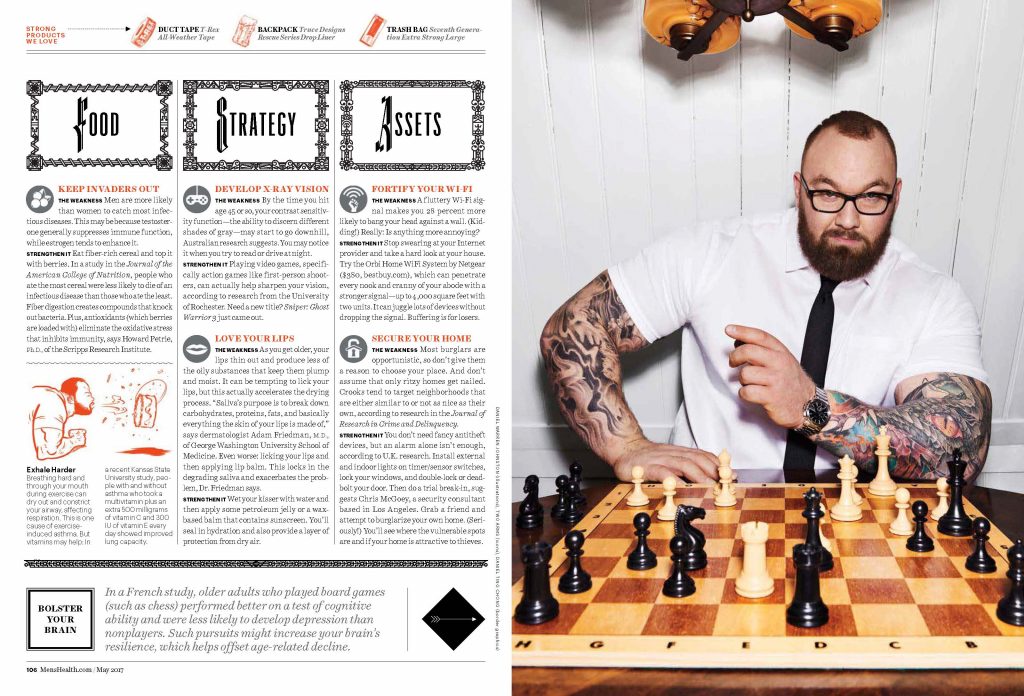 Other highlights from the May issue include the 2017 Performance Gear Awards, a guide to fine-tuning your suit style featuring Ricky Whittle of Starz' American Gods, and a feature on Hafthor Bjornsson, famous for his role as Gregor "The Mountain" Clegane on Game of Thrones. He also appears in the debut episode of "MH Films," a new online video franchise providing an all-access pass to the fittest, weirdest, and bravest men in the world.
"The role of the magazine has changed in a world overloaded with information, opportunity, and instant social media updates," said Bean. "The Men's Health reader's mindset has shifted too. He desires insightful information and shared experiences, not just recommendations. Men's Health will now share more, educate more, and bring its reader to the front lines of the content it is covering."
This is also the debut issue for new creative director Mike Schnaidt. "Given our readers' interest in exploration and experimentation, we wanted to draw inspiration from sources of crucial content, such as auto repair guides, hiking maps, and military field manuals," explained Schnaidt.  "Our visual vernacular will preserve an upscale look and feel but also be more authentic, adventurous, and current – what we call 'sophisticated grit.'"