MENSWEAR BRAND STEFAN GRANT RELEASES EXPANDED COLLECTION FOR FALL
Los Angeles-based menswear designer Stefan Grant is expanding for fall with the launch of his largest collection to-date.
"Since our inception, we've made it our mission to perfect a t-shirt," Grant told MR. "Not in the same way other brands do. We pay close attention to consumer behavior, shopping trends, have sat down with our customers to find out how they'd like to see our tee's evolved. That method of doing business is what has worked for us."
Grant's fall/winter 2018 collection, dubbed "Know Your Lines", will be delivered in three drops, and was derived from a set of linear shapes and patterns and includes new items like trench coats, bombers, and a pea coat.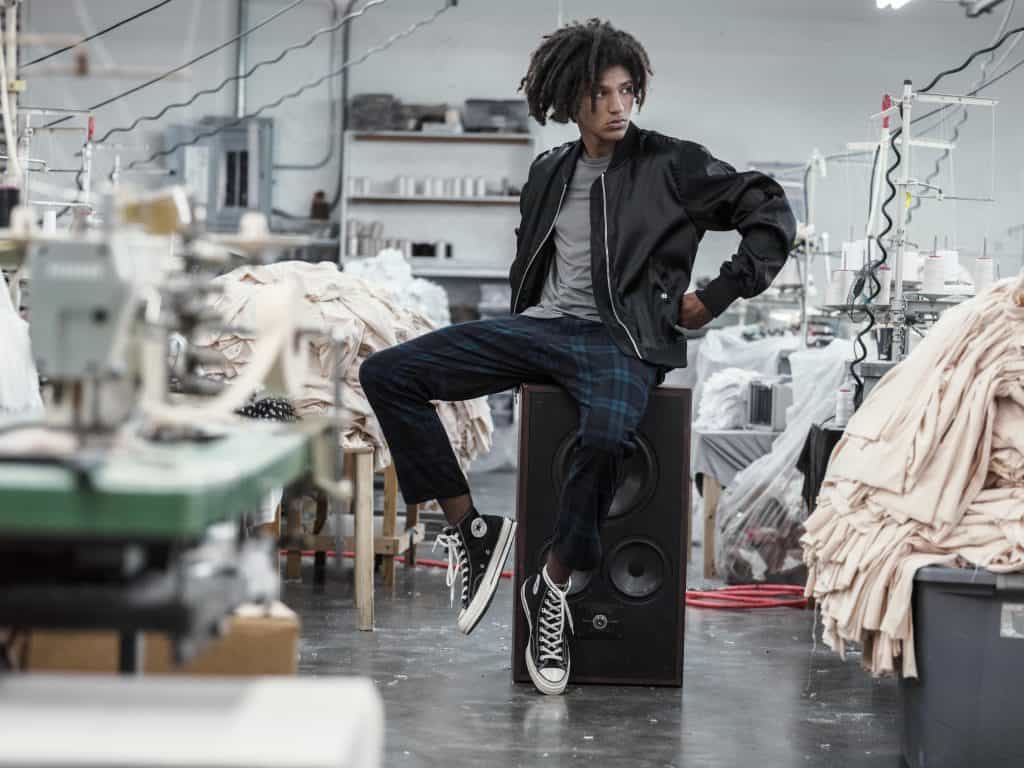 "The most important part of my job is not only listening to the feedback of our consumer but doing something with that feedback. It's what has made our essentials collection so successful," says Grant. "Our guy is ready for more, and so we had our work cut out to design a complete collection that we felt would not only represent who we are, but who our guy is. That process involved a lot of reflection and from that was born 'Know Your Lines'."
Although inspiration and design cues are blended from different worldwide cultures and aesthetics, the entire collection from sketching, to production, to shooting the campaign, was done in L.A.
"I'm so grateful to design here and it's important that I incorporate that into my work, so we shot the campaign in the factory where our clothes are produced," adds Grant. "We wanted to capture the behind-the-scenes involved in getting to the finished product."
The first drop of Grant's fall/winter collection, which retails between $50 to $400, is out now.