MENSWEAR'S BEST DRESSED: GUILLAUME PHILIBERT OF FILLING PIECES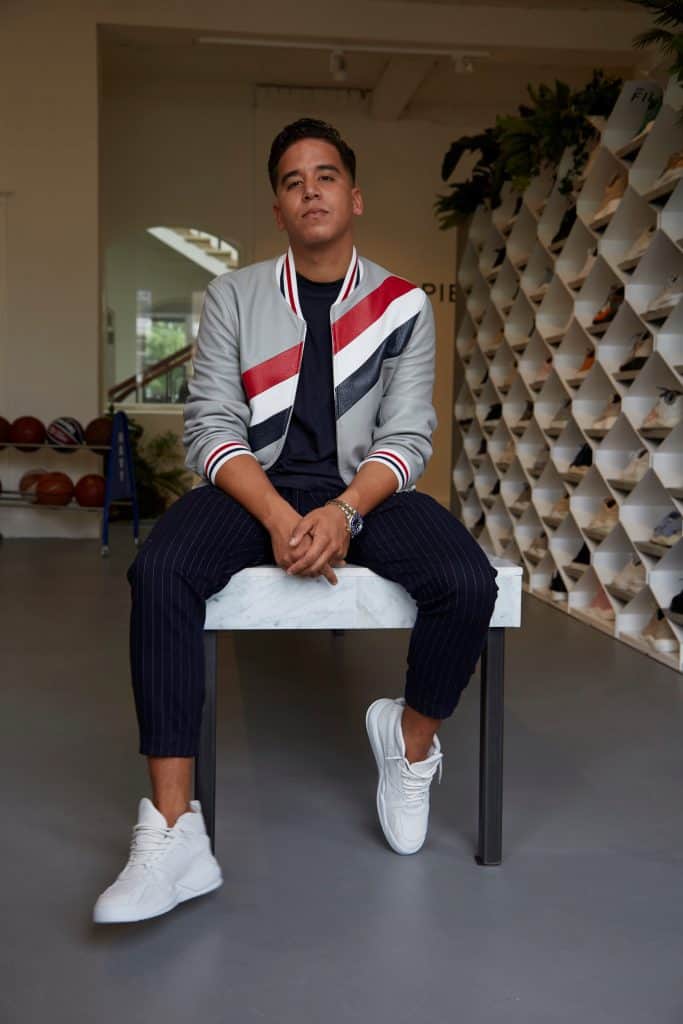 When Guillaume Philibert was an architecture student back in 2009, he noticed a big gap in the footwear market between the Nike's and Adidas' of the world and the luxury sneaker market. So, he set out to create sneakers that would "fill-in-the-pieces" of the market that were missing with his brand, Filling Pieces.
Eight years after the launch of the brand's now iconic Low Top silhouette and several successful seasons of growth in the footwear market, Philibert entered into the apparel space with the launch of his collaboration with Barneys New York back in March. The line included spring/summer-ready track pants, trousers and several jackets that blend luxury materials with technical fabrics mirroring the brand's approach to footwear. These items was complemented with more accessible sweaters, hoodies, and tees.
Now several months after the launch, MR recently caught up with Philibert to talk about his success with the collection so far, his personal style, and some of the challenges he has faced while building his business.
Q: How would you describe your style?
A: It's a mix of specific pieces that in some way work together. Some vintage pieces from Shimokitizawa in Japan like this vintage Nike sweater, to tracksuits and small accessories like a Prada fanny pack. I like to dress as comfortable as possible to be honest.
Q: Is there a specific person or thing that inspires your style?
A: Not one specific person. It's more that I look a lot to the people surrounding me and take inspiration from their style and behavior. I like to travel and see different places, so I am fortunate that I can use a lot of different locations and styles as inspiration.
Q: How does your personal style influence your collections for Filling Pieces?
A: With Filling Pieces, we are bridging the gap between streetwear and high fashion. That stands really close to my personal style and design ethos. The first shoe I designed came from a personal desire to create a more affordable pair of trainers. When I design, I focus mostly my surroundings that inspire me but way more out there than what I wear on a daily basis.
Q: How did you get started in this business?
A: When was studying architecture in 2009, I wore a lot of sneakers – Nike, Adidas to name a few – street-related footwear. I didn't have the budget to buy Dior or Lanvin. I became aware that options were limited to almost nothing in between and so I started my first shoe design that was "filling in the pieces" between athletic shoes and luxury footwear. I think Filling Pieces jumped into this barely touched niche and we turned that space into a universe where we from here can expand to more direction like ready to wear.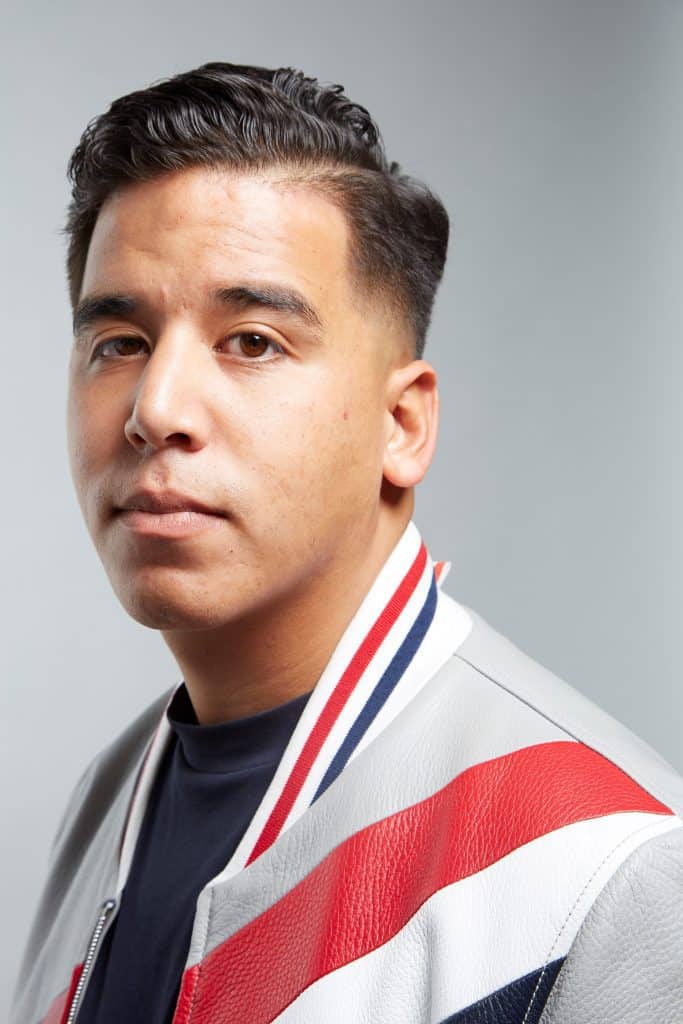 Q: For those who may not know, what is Filling Pieces' brand ethos?
A: Aside from the fact that we aim to bridge gaps in the luxury and street wear segments, we also strive to break barriers that stand between people. Regardless of upbringing or background, age, culture, religion or sexual preference – especially in today's fast paced society – it's important to show positive perspective. Offering a platform for talent is something we've always done and strongly believe in. As descendants of immigrants we take pride in the melting pot of cultures we grew up around in Amsterdam. This has inspired us to become who we are today.
Q: You recently launched an apparel capsule with Barneys New York, what has been the consumer reaction to it? What are some of the goals with this line?
A: For us, footwear has been our game since the start. When Barneys approached us for a collaborative Ready To Wear collection it felt like a natural next step. As with our footwear we aim to deliver the best possible product with the same aesthetics and high quality materials. Our consumers reacts very positive on the apparel and we are happy its being seen as the next step that fits to our organic growth. The goal is to transform a shoe brand into a global multi-disciplined brand.
Q: What have been some of the challenges you've experienced while building your business?
A: There have been a lot of challenges and obstacles within the journey of the last 8 years, like production, hiring and firing people and running a barely new brand / company with a lot of young people within a learning curve. That's most recent is probably figuring out how the whole clothing production line works. Footwear is very different from RTW when it come to the operational side, we have learned a lot and still learning.
Q: What is one of your most memorable moments you've had while building your business?
A: Like the challenges, there has been a lot of amazing and unforgettable moments so far, but the one that has been most memorable was to shoot a campaign on Madagascar island. The backdrops/landscapes, culture and people I've met and seen is very unique. Being offline without a cellphone or laptop that was very renewing.
Q: Best piece of advice you've ever received?
A: By a good friend Teddy Santis (the founder of hit streetwear label Aimé Leon Dore), that within building a brand, you sometimes get kind of forced or told to deep fry, but instead you should slow cook. It's about the build a brand organically and for the long term and that quick hypes or peaks of success may taste better for a second but is not good for the health of the brand.