MORE RETAILERS ANNOUNCED FOR MANHATTAN'S HUDSON YARDS DEVELOPMENT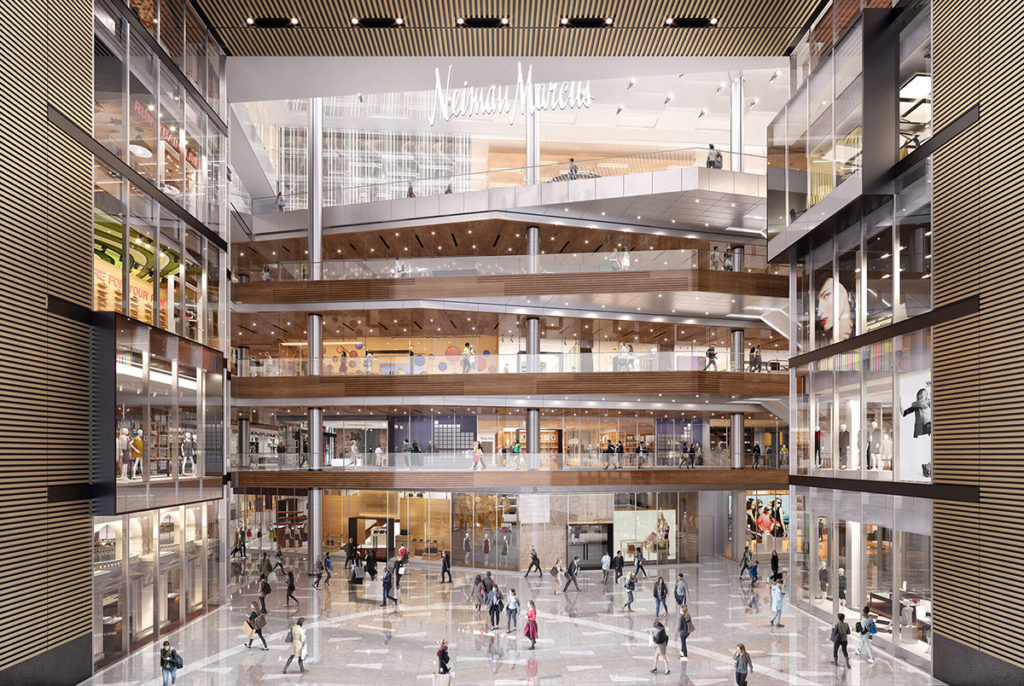 With more than 60 percent of spaces leased to date, The Shops & Restaurants at Hudson Yards comprise more than a mile of shopping in Manhattan's newest neighborhood. This leasing effort has continued its strong momentum since Neiman Marcus' announcement that it would open its first New York City store at Hudson Yards. The Shops & Restaurants at Hudson Yards will open in the fall of 2018.
When it opens in the fall of 2018, Hudson Yards will be home to diverse fashion brands including AG Jeans by Adriano Goldschmied, Aritzia, Athleta, Banana Republic, Coach, Stuart Weitzman, Tory Burch, a three-floor Neiman Marcus and two-story mini anchor presentations by Zara and H&M. The beauty collection will include The Body Shop, Kiehl's, Jo Malone, MAC, NYX, Origins, Sephora and Urban Decay. An extraordinary collection of global, luxury watch brands will be featured in a 6,000 square-foot Watches of Switzerland showroom, a first for the U.S., offering a wide range of products from the finest Swiss watch brands, including Rolex.
Designed by the celebrated Elkus Manfredi Architects, The Shops & Restaurants at Hudson Yards will be connected to commercial office towers, 10 and 30 Hudson Yards, and feature entrances off of 10th Avenue and the Hudson Yards plaza. Shoppers will also have a direct access from the High Line and an underground connection to the No. 7 Subway, making the Hudson Yards retail center one of the most connected shopping destinations in the city.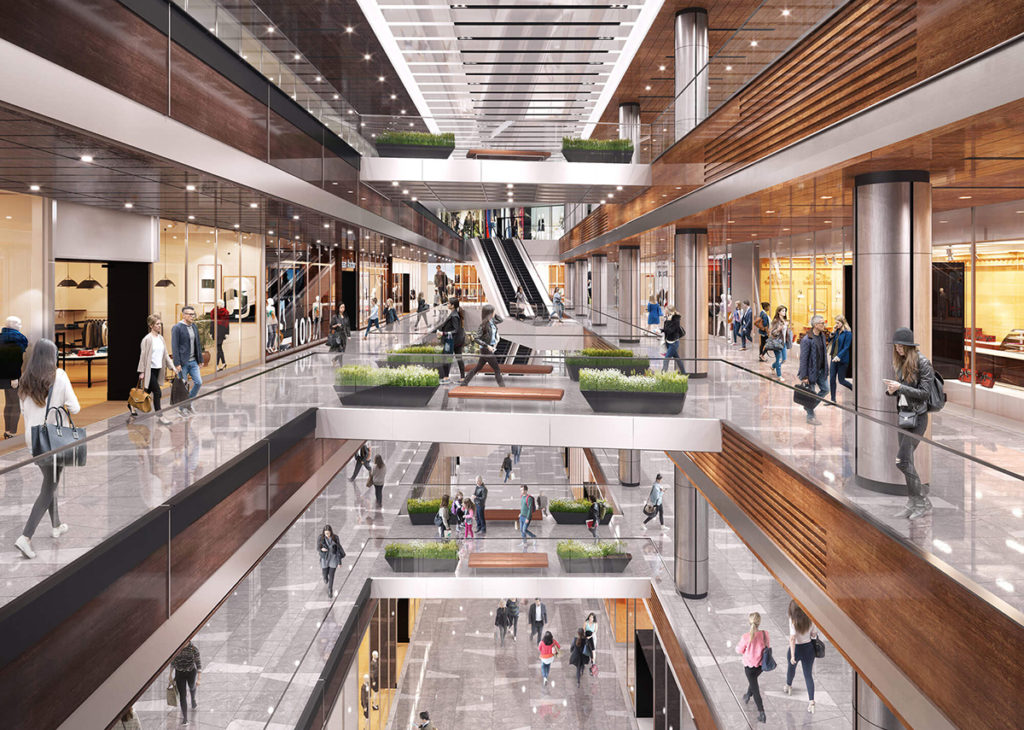 Hudson Yards will be the first retail center in New York City to be arranged into districts to better personalize the shopping experience. Upon entering, guests will be greeted by a five-story atrium that seamlessly merges the retail center with the Public Square and Gardens. A full acre glass wall, created by renowned designer James Carpenter, will reflect the city's skyline and bring the outside in. Levels 1, 2, 3 and 4 will house a mix of retailers, many opening shops on Manhattan's West Side for the first time. More than a dozen specialty restaurants and food retail concepts will occupy space on Levels 4, 5 and 6, and offer an array of dining options open to customers from the early morning hours into the late evening.
"Today's leasing milestone showcases the excitement surrounding Hudson Yards and its unique retail offering," said Kenneth A. Himmel, president and CEO of Related Urban, the mixed-use division of Related Companies. "The west side of Manhattan is one of the most under-served retail communities in the city, and our aspiration is to assemble a collection of retailers and restaurants befitting the new neighborhood and the city – offering exceptional experiences and bringing the best of the shopping and culinary worlds into this new area. The marketplace clearly shares our vision, and has responded. We are excited to open our doors in two short years and welcome New Yorkers and visitors from around the globe."
Hudson Yards is the largest private real estate development in the nation's history. The site itself will include 17 million square feet of commercial and residential space; more than 100 shops and restaurants, approximately 4,000 residences; 14-acres of public open space; a new 750-seat public school and an Equinox branded luxury hotel.