NIKE TO ACCELERATE ITS CONSUMER-LED TRANSFORMATION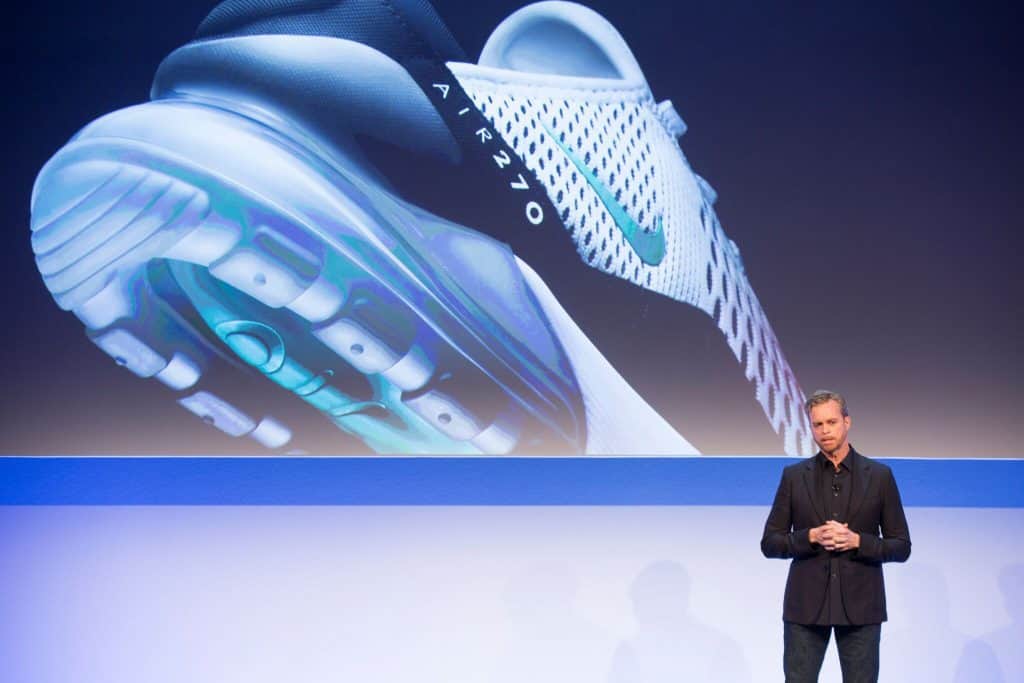 Nike, Inc. hosted its 2017 Investor Day on Wednesday, October 25, which provided an overview on how the company is accelerating its next phase of long-term, sustainable and profitable growth. Fueled by the "Consumer Direct Offense", the company stated during the investor meeting that it expects to drive high-single-digit revenue growth, expanding margins and mid-teens earnings per share growth on average over the next five years.
"The consumer today expects a premium experience, with innovative product and services delivered faster and more personally," said Mark Parker, chairman, president and CEO of Nike. "Fueled by a transformation of our business, we are attacking growth opportunities through innovation, speed and digital to accelerate long-term, sustainable and profitable growth."
The company expanded on its new consumer direct offense which aims to serve the athlete faster and more personally, at scale, led by digital. With focused growth through key categories, this new offense will connect the Nike Brand and products with consumers in new and more powerful ways across 12 key cities and 10 key countries.
The company also noted that it is investing in its "Triple Double Strategy" to drive growth through three core areas of the business. These three core areas include doubling the cadence and impact of innovation, doubling the speed to market by reducing the average product creation timeline, and doubling direct connections with consumers through Nike.com.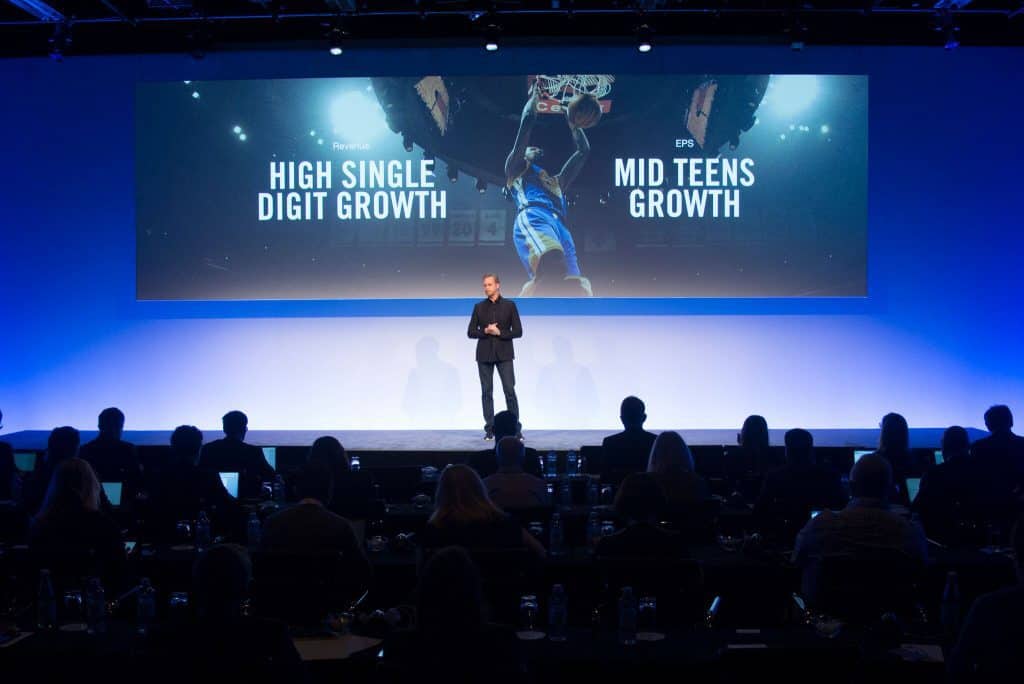 Additionally, the company announced its new NikePlus membership program that will provide member-only access to the products members love, matched to their individual preferences and buying patterns. This unique access to Nike's greatest innovations and hottest styles is about three key services that serve consumers on their terms: first access to the latest products, exclusive access to personalized services and experiences, and reserved product for members only.
Addressing Nike's new strategies, Andy Campion, executive vice president and CFO, added, "We have implemented new consumer-focused strategies several times in our company's history, and in each instance, we have ignited Nike's next horizon of long-term growth."
The company stated during the investor meeting that, by geography, it expects to grow North America in the mid-single digit range, Europe, Middle East & Africa (EMEA) in the mid-to-high single digit range, Greater China in the low to mid-teen range, and Asia Pacific & Latin America (APLA) in the high single-digit to low double-digit range, in each case on average over the next five years.