SALUTING FABULOUS FATHERS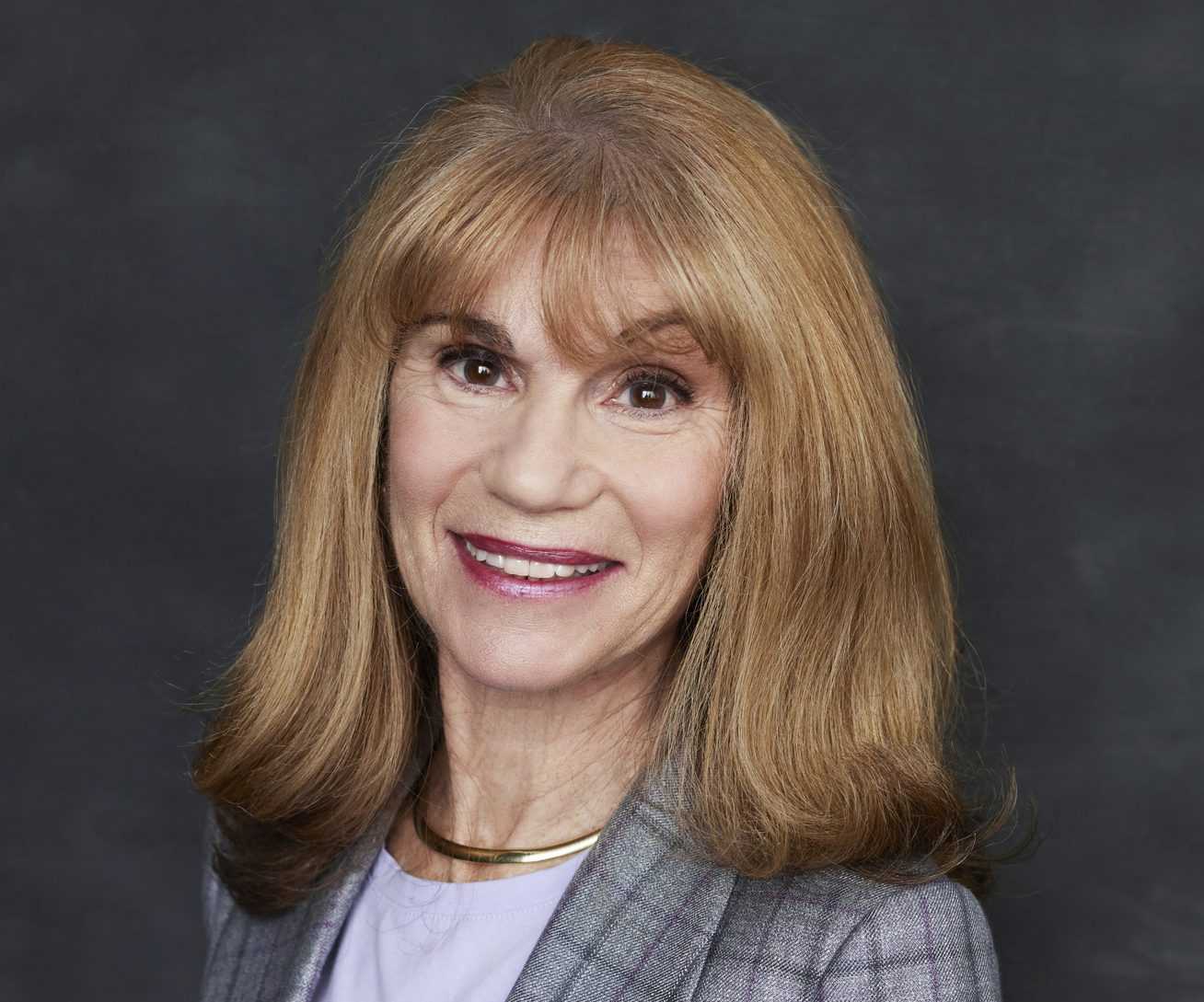 The National Father's Day Committee once again selected some amazing role models to represent all the dads who do so much to inspire their kids and set them on healthy paths to adulthood. This year's Father of the Year Awards Luncheon, held on June 15th at the Sheraton Times Square, was particularly wonderful in that our industry's own Jeff Gennette, chairman and CEO of Macy's Inc, was an honoree. He, his husband Geoff Welch, and their recent college graduate daughter Jude captivated the audience with their story of love, commitment and acceptance long before DEI was part of our vocabulary. (Jeff and Geoff have been together for 32 years, the last 23 as parents to Jude.)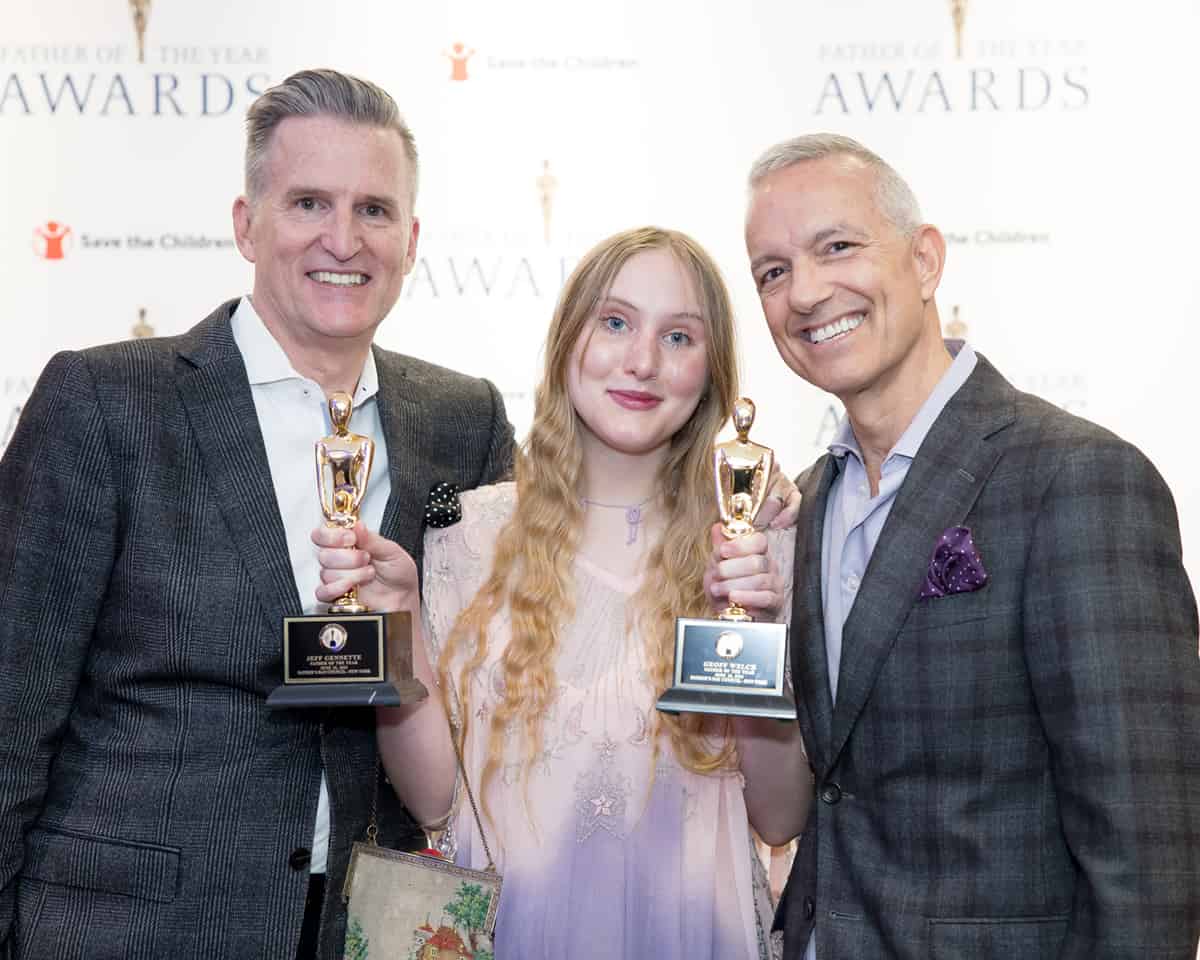 A few highlights of their story: Jude spoke about how "the Jeffs" have very different personalities and tastes (one likes Bellini's, the other, gin & tonics; one prefers chicken, the other steak), but are slowly morphing into each other. From her two dads, Jude has learned: to have dinner as a family every night at 7:00, to do the dishes immediately after eating, to nurture her intense love for movies and for books, to enjoy life's little pleasures like Krispy Kreme donuts… "I'm very lucky," she concludes. "I not only love my two dads, but I really like them: they are great company!"
The Jeffs continued the story: "We met in 1991 and on our second date, we both mentioned we'd like to be dads. But in the 1990s, this was not a realistic aspiration for a gay couple; our many attempts at adoption led nowhere. Finally, Jeff's mom suggested surrogacy; after several failed attempts, the surrogate became pregnant, and Jude was born."
Since Jeff's job entailed much travel, Geoff took on the primary parenting role. Said Jeff to Geoff, "You are such a natural father; you were and remain my role model for being a parent." Noted Geoff, "I didn't know much about babies (none of our friends at the time had kids), let alone about girls. But somehow, as a family, we figured it out!"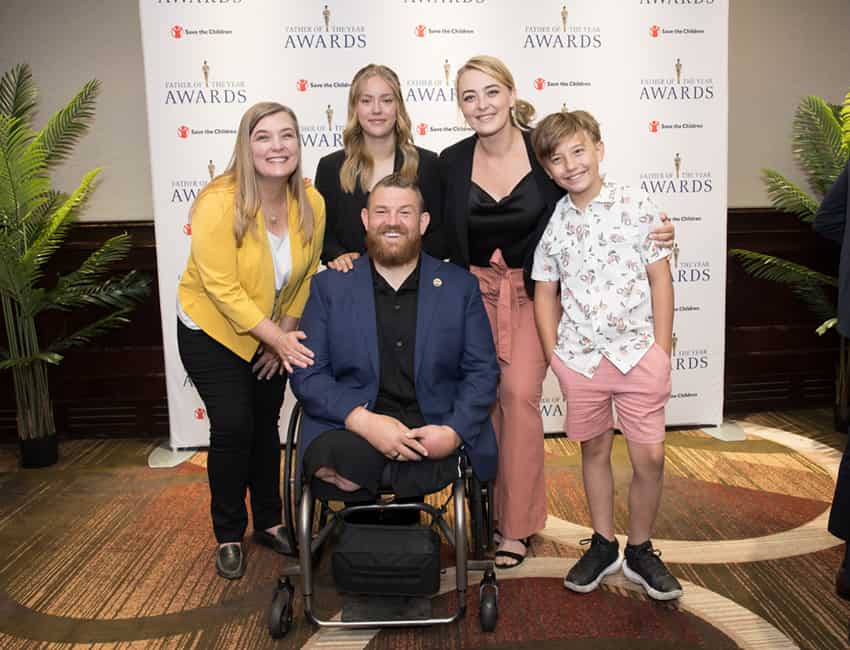 An All-Star Dad award is presented every year by the Sani Family Foundation and this year's winner, Tomy Parker, is beyond deserving of the recognition. A U.S. Marine Corps rifleman, Tomy was on foot patrol in Afghanistan on December 11, 2010, when he stepped on an explosive device that caused him to lose his right leg above the knee, his left leg at the hip, and four fingers on his left hand. This horrendous experience led him to drug abuse, incarceration, and severe depression. It wasn't until he reconnected with an old girlfriend who miraculously believed in him that his will to live returned. "Drug addiction turned me into a different person; I am forever grateful to my childhood girlfriend who saw something in me that she wanted to be part of. I'm here because of her and my wonderful stepchildren." In addition to parenting, Tomy is now an adaptive athlete, public speaker, boxing coach at a local gym, and role model who shatters stereotypes of what disabled people can achieve.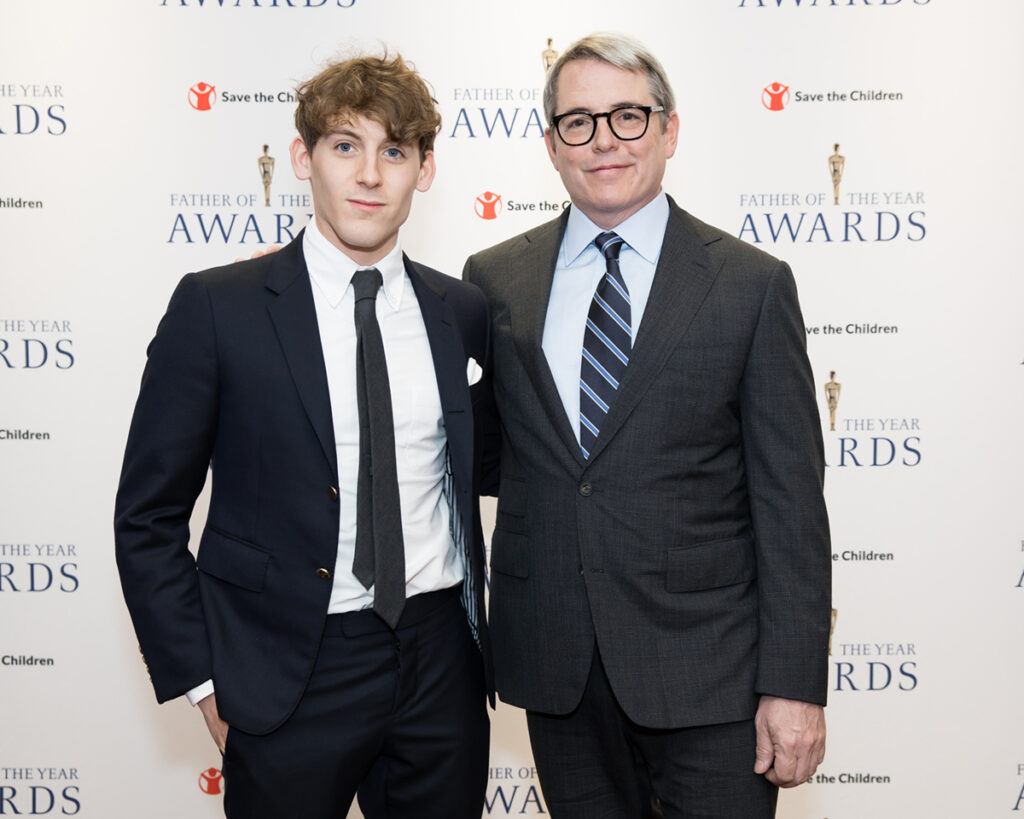 Another Father of the Year honoree, Tony-award winning actor Matthew Broderick was presented his award by his charming 20-year-old son James, who recalled all the times he'd go to watch his dad in the theater, knowing that during the curtain call, his dad would search the crowd, find him in the audience, and wave to him, just seconds before the curtain went down. For his part, Matthew (whose dad James was Father of the year in 1977), recalled some of their special moments. How he (Matthew) was having an asthma attack and his dad came to pick him up from grade school, carrying him home on his shoulders and feeding him Milk Duds. How his dad loved to play chess in Washington Square Park, once scaled the outside of a building up five stories to break into their apartment when he'd forgotten the keys, and watched every play Matthew was ever in.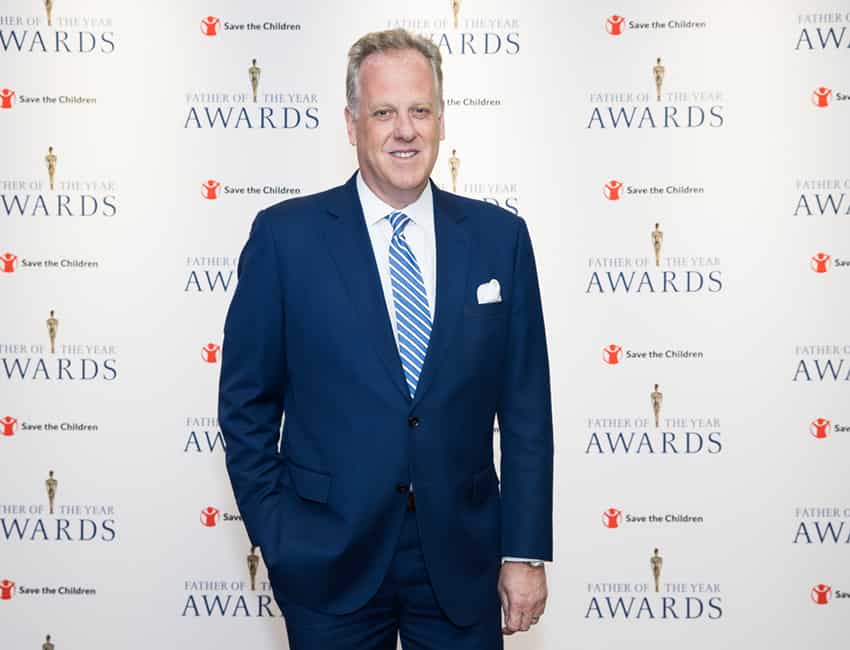 Father of the Year honoree Michael Kay has been the voice of the Yankees for 32 years: the first 10 on radio, the latter on YES Network and more recently on ESPN2. His adorable kids (10-year-old Caledonia and 8-year-old Charles) stole the show when they took the stage with their mom (Jodi Applegate, a former broadcaster) but, looking out at a crowd of 900+ people, decided they'd rather not deliver their prepared speeches. So Jodi did it for them, singing the praises of her husband who would do anything for the kids: wear a pink velvet cowboy hat to a Taylor Swift concert and a black feather boa for a Harry Styles concert, get off a long flight and head directly to Charlie's baseball game to catch the last few innings, walk the kids to the bus stop every morning, and much more. Michael joked that thanks to his late start, he's often mistaken for his children's grandfather. "We're all flying blind without a rule book," he says about parenting. "But this is the job that matters most."
Special accolades to Dan Orwig, president and CEO of the Father's Day/Mother's Day Council, Matthew Youngs, co-executive director, Dana Verrill of the Father's Day Council, Master of Ceremonies Nate Burleson, and the entire 2023 committee who made this 81st Father's Day event a record-breaker, attracting  907 attendees and raising close to $2 million. To date, the National Father's Day/Mother's Day Council has donated more than $35 million to deserving, family-related charities nationwide.