Saturdays nyc celebrates 5th anniversary of opening in japan with special collection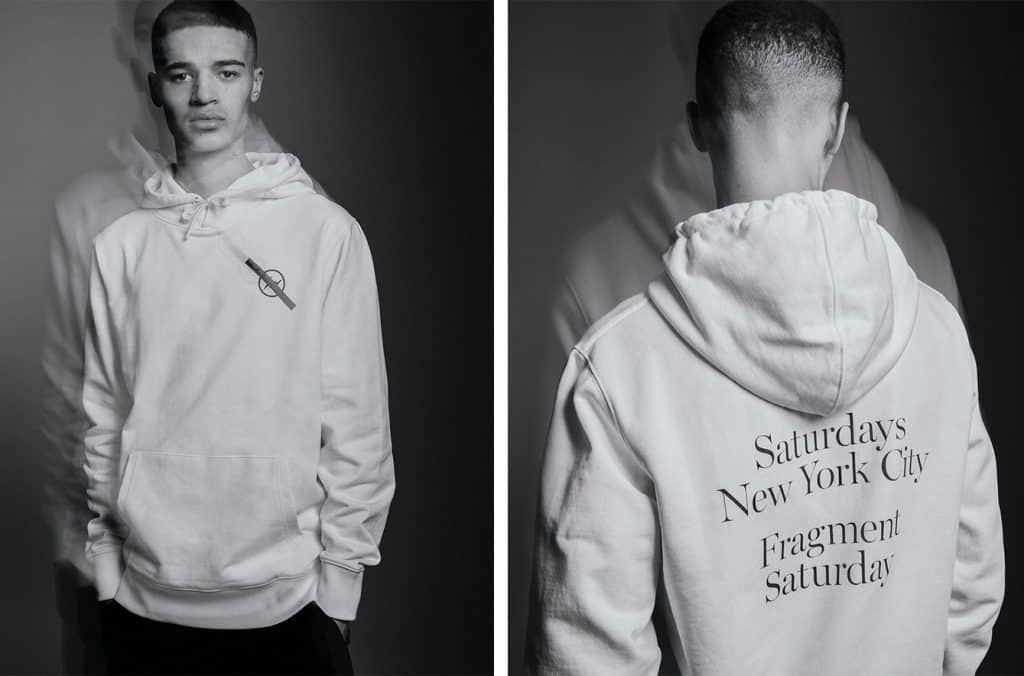 Men's lifestyle brand Saturdays NYC has teamed up with Japanese label Fragment Design on a special capsule collection for the spring/summer 2018. The special collaboration was made to celebrate the 5th anniversary of Saturdays NYC opening its first store in Japan.
The six-piece range will consist of two cotton t-shirts and two French terry hoodies, a candle, and a car fragrance tag. The t-shirts and sweatshirts will each be available in black and white colorways and will feature a reflective Saturdays slash print over Fragment Design's logo with an oversized "Saturdays New York City Fragment Saturday" graphic on back.
Produced by Tokyo based fragrance label retaW, the Fragment candle features a mysterious, spicy scent with a hint of patchouli and vanilla—aptly named Natural Mystic—and burns with a crackling wood wick. The diamond shaped, black and white fragrance tag has been designed with a "Saturdays New York City/ FRGMT" graphic and also comes in the Natural Mystic scent.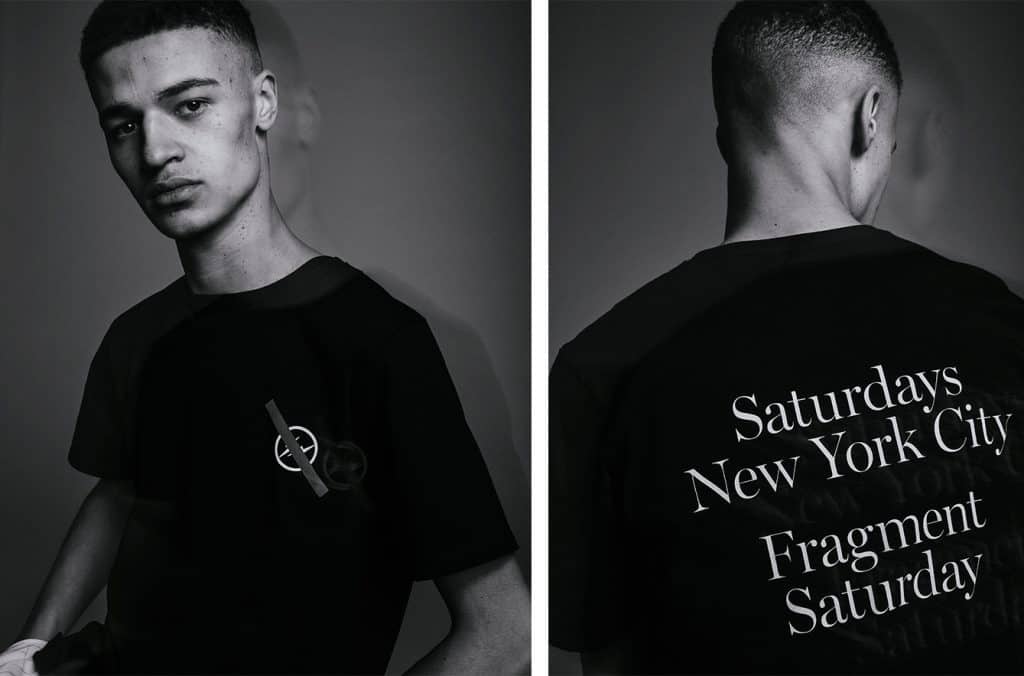 "We have always held Hiroshi Fujiwara in the highest regards and appreciate how he is able to fuse different sub-cultures from surf, fashion, and music into his designs," said Colin Tunstall, co-founder of Saturdays NYC.
"Hiroshi shares a number of mutual interests and we've enjoyed meeting him over the years," added Morgan Collett, co-founder of Saturdays NYC. "It only seemed appropriate for us to collaborate with him to celebrate the 5th anniversary of opening our store in Tokyo."
The capsule collection, which retails between $17.50 and $160, will launch exclusively alongside the spring/summer 2018 main collection at all U.S Saturdays NYC retail locations and online on Thursday, February 1  and worldwide on Friday, February 2.