SERGIO TACCHINI AND UNION PARTNER ON A COLLABORATIVE APPAREL COLLECTION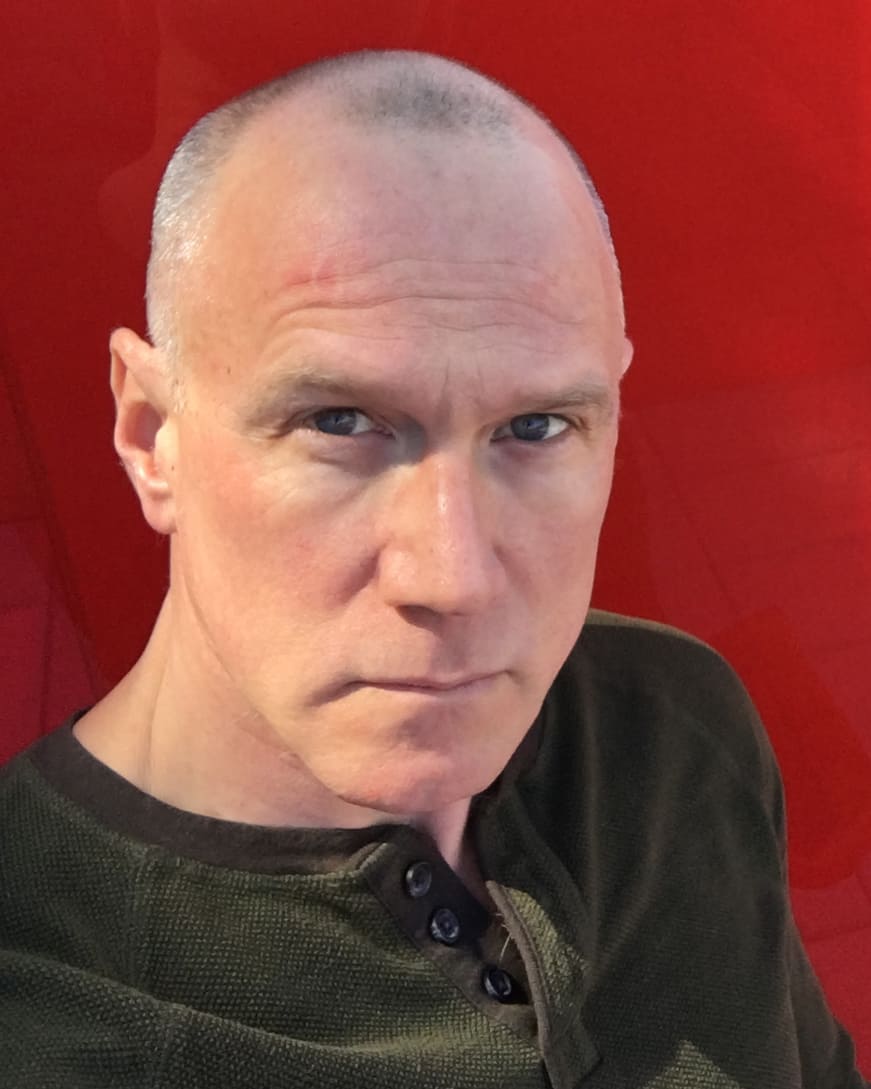 A 2012 article in The Atlantic magazine gives a brief history of tennis, and explains how wearing white — then the summer uniform of the leisure class — became de rigueur for the tennis court. Since white was hard to keep clean, only the wealthy could afford to wear it on the regular. Those same rich folks took to tennis, so as the game became adopted by the middle class, wearing tennis whites stuck (right around the same time washing machines came out, we'd venture).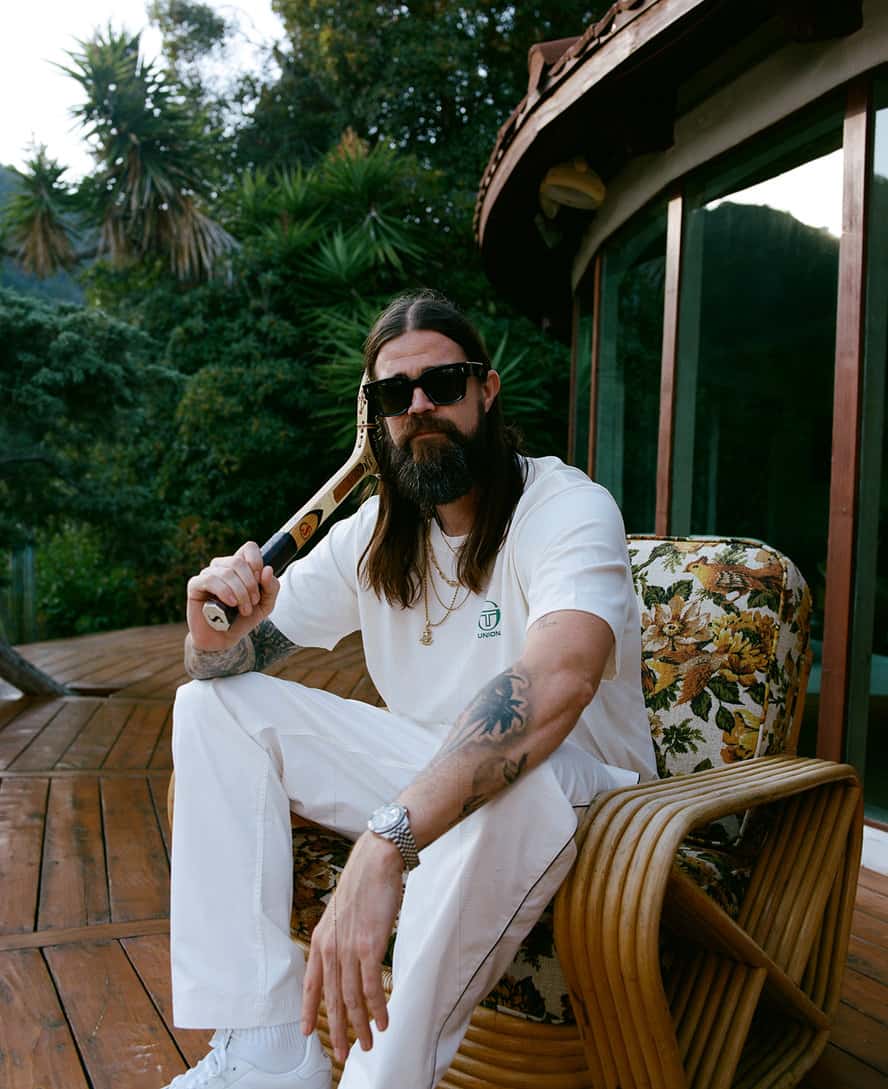 Fast forward to the 1960s and Italian tennis player and designer Sergio Tacchini disrupted tradition by introducing color and pattern to the otherwise sterile uniform palette. The brand has since been home to some of tennis's most acclaimed and colorful athletes and embraced by subcultural movements from the United Kingdom's 'casuals' to New York City's hip-hop and street culture.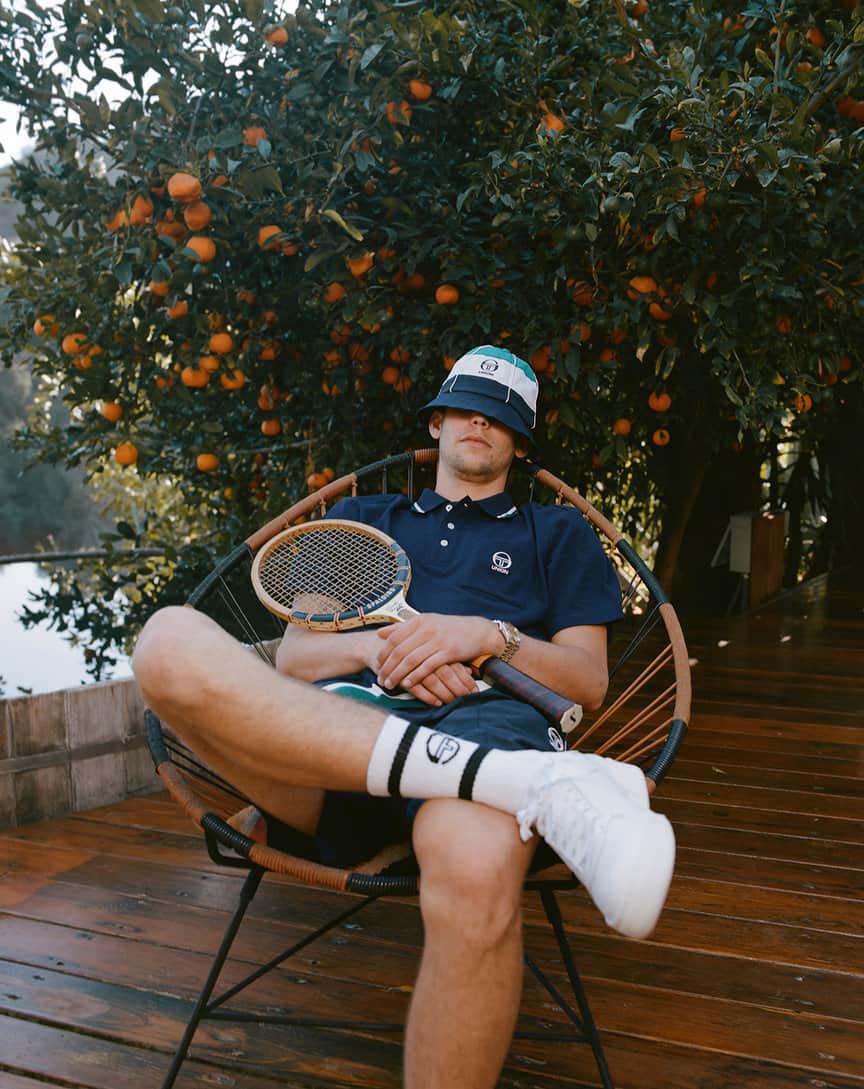 Head to the latter part of the 20th century, to 1989, and retailer Union first opens its doors in New York City (closing that location in 2009), with a Los Angeles shop to follow soon after in '91. Union Tokyo opened in 2018. For over 30 years, Union has been the quintessential streetwear boutique and brand representing counter-culture fashion by showcasing leading labels in the industry.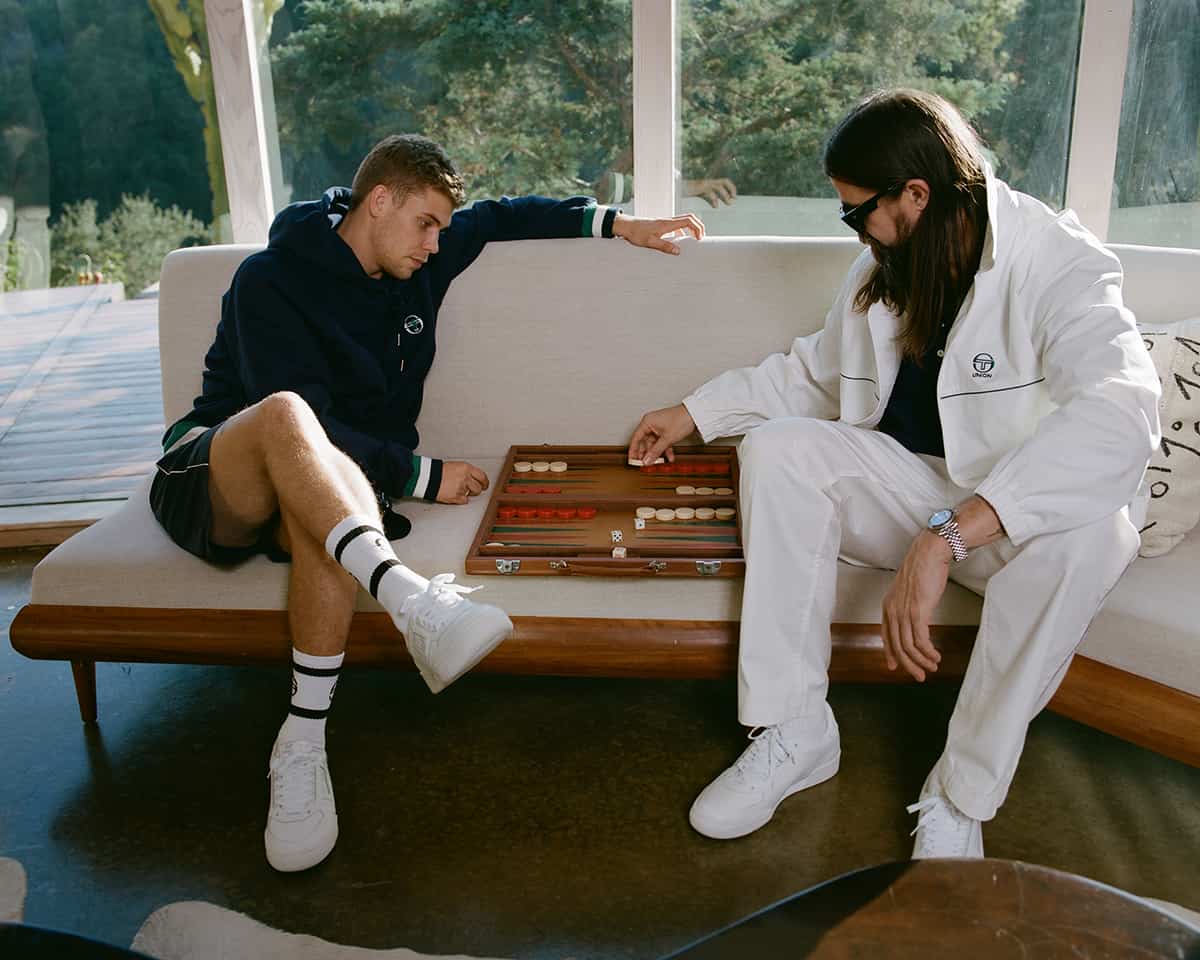 This October, Sergio Tacchini and Union proudly partner on a collaborative apparel collection celebrating both brands' roots at the intersection of street and sportswear. Underpinning the project is the long-standing friendship between Union owner Chris Gibbs and Sergio Tacchini creative director Sung Choi, who designed Union's original "Frontman" logo—a renowned icon of streetwear's golden years during the '90s. Putting Union's unique spin on heritage Tacchini styles reinterpreted for today's sensibility, the ST x Union Collaboration includes a premium twill track jacket and pants, tennis polo, shorts, color-blocked bucket hat, five-panel cap, and a hoodie and tee featuring Union's "Frontman" logo. The palette is, paradoxically enough, mostly white and navy.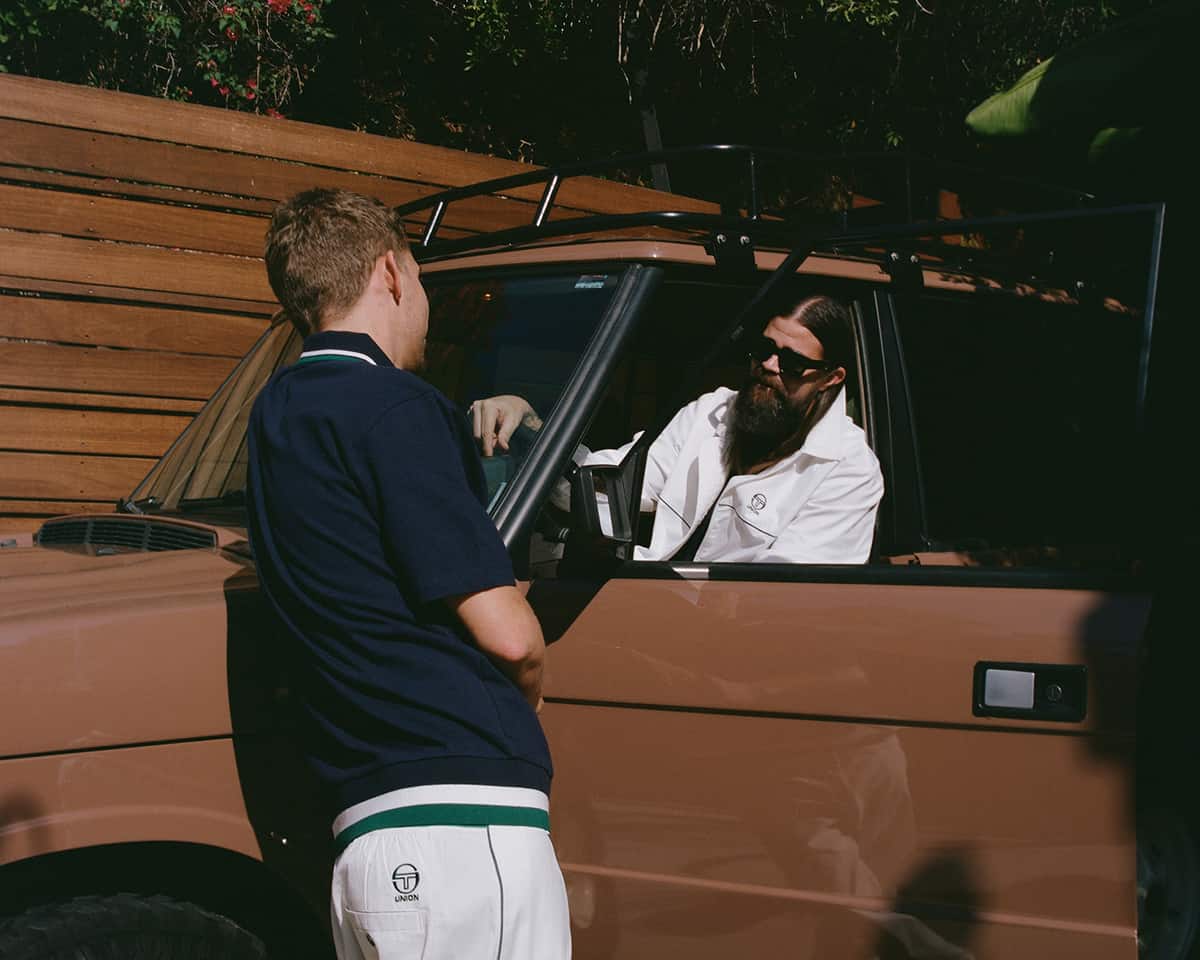 Coinciding with the release is a campaign highlighting key ST x Union looks worn by Brock Korsan—a.k.a. Brocky Marciano, managing partner for No Vacancy Inn and SVP A&R for Warner Records—and his brother Hank Korsan, a popular DJ and accomplished model. The campaign was shot in Beverly Hills, Calif., by photographer Aidan Cullen.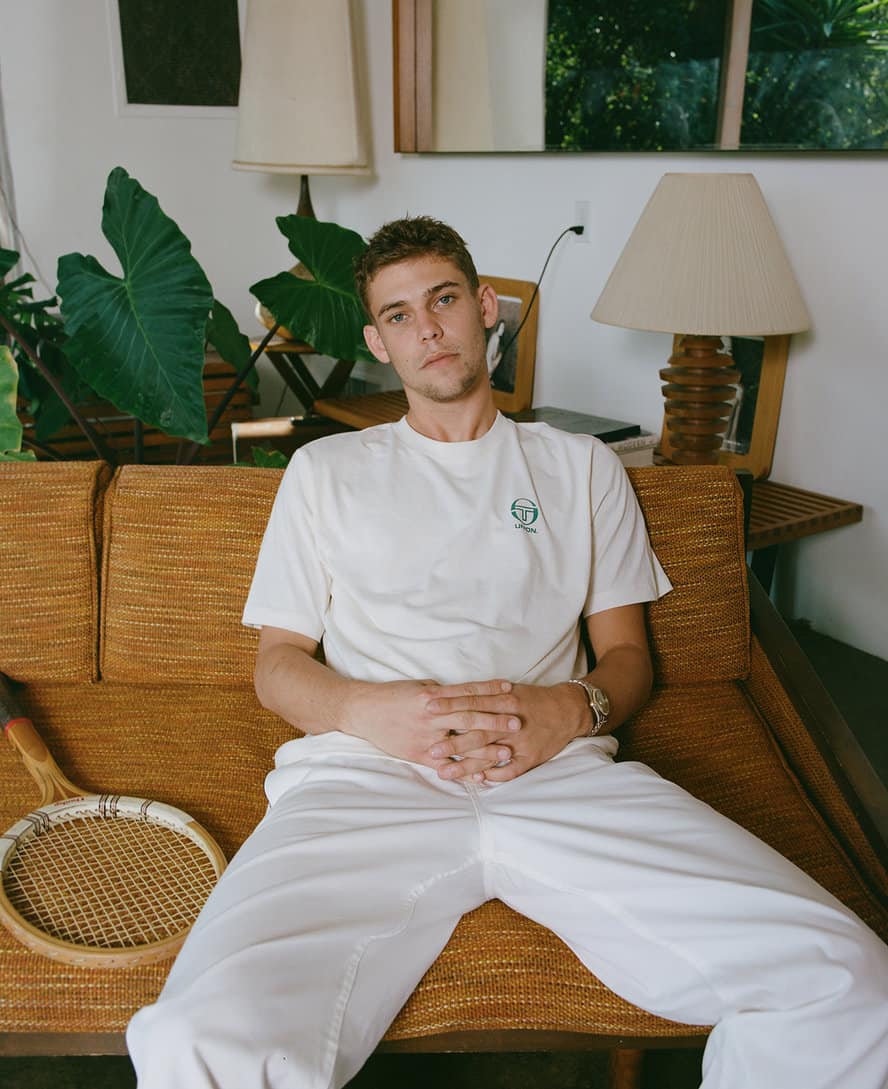 Dropping today, the limited-edition ST x Union Collaboration is now available at both brands' online stores (sergiotacchini.com, store.unionlosangeles.com, uniontokyo.jp) and at Union's flagship shop in Los Angeles.